Summer Biochemistry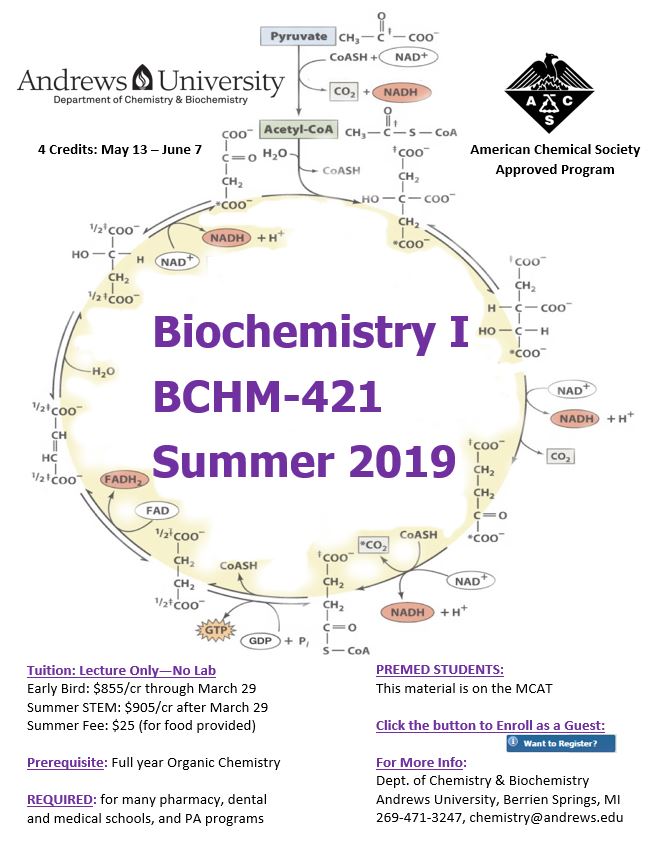 We are happy to offer our upper-level Biochemistry course, BCHM 421, summer 2019. Students preparing to take the MCAT or DAT will benefit from taking this course in a summer intensive environment.

Entrance into the class is predicated on passing the full year of organic chemistry.
The courses are listed in the Online Course Schedule and you may sign up at Registration Central as an Andrews student or at Guest Student Registration if you are a visiting student.