2011 Tours
EVANGELISM and MISSION 2011
In May 2011, a group of eleven Andrews University students, one Andrews University alumnus, and two Religion Department employees traveled to Lebanon and Jordan to participate in a Middle East mission experience. Students conducted three week of prayers at Middle East University and Bouchrieh Adventist Secondary School in Beirut, Lebanon. The unique focus of this mission trip is summed up in the name of the team, known as the Friendship Team. The team takes this name seriously by intermingling with the university and secondary students in the cafeteria, the soccer field, the basketball court, the classrooms, and anywhere else the students congregate. The mission experience is all about making friends for Christ and inviting the students to join them every morning for the week of prayer meetings. The theme for the week of prayers, "Let's Go On a Journey", encouraged students to begin a personal walk with God and gave practical ways to do this.
Another highlight of the trip was the opportunity it provided to learn about different cultures in the context of missions and service.
The 3-week long tour allowed students to gain 4-6 religion credits. Below is a description of the classes.
A Class with a Mission:
The classes and tour provides the opportunity for you to:
Learn what the Bible teaches about missions
Learn about culture, missions and cross-cultural communication
Interact with missionaries and local believers to learn about the challenges and opportunities of missions today
Explore the challenges and opportunities of Christian mission in the Muslim world
Courses Required:
Intro to Missions (RELG 225) for 3 credits
Topics: Christianity and Islam (RELG 496-040) for 1-3 credits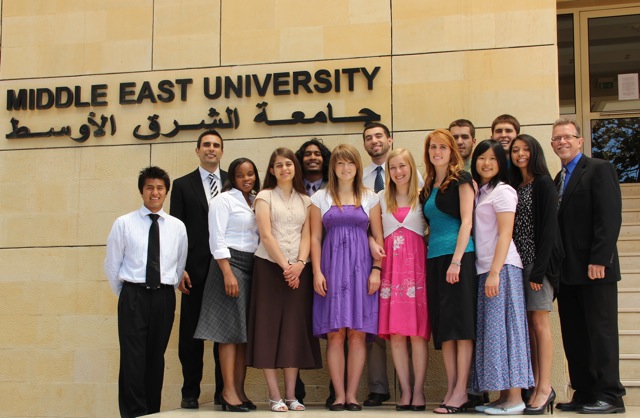 Friendship Team at Middle East University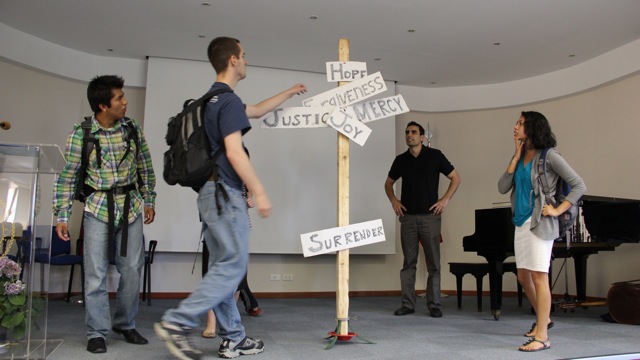 Sketches loosely based off of "Pilgrims Progress" were presented along with devotional thoughts every morning.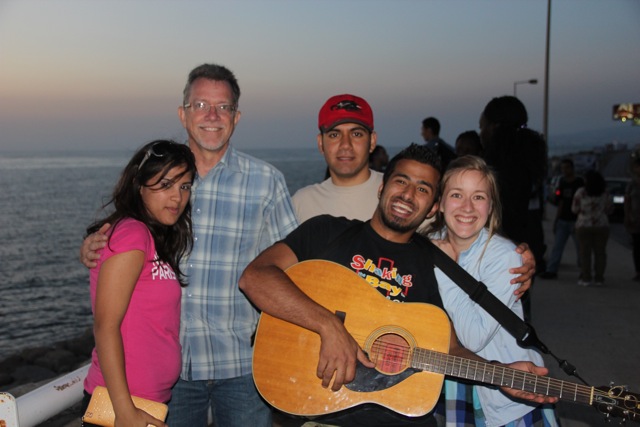 Pastor Glenn Russell (second from left), team coordinator, and Anne-Claire Ballais, team member, pose with Middle East University Students along the Mediterranean Sea.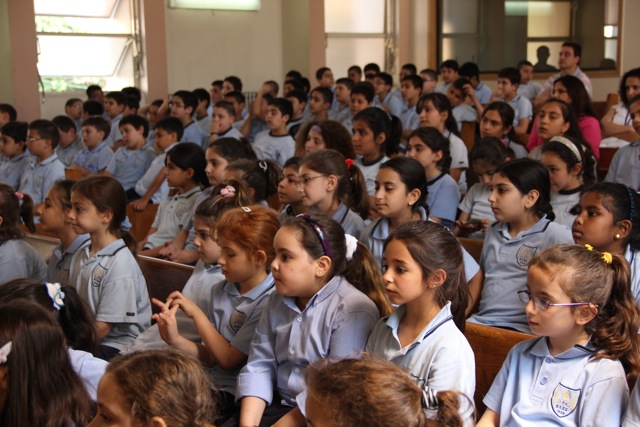 Students at Bouchrieh Adventist Secondary School listening to the morning meeting.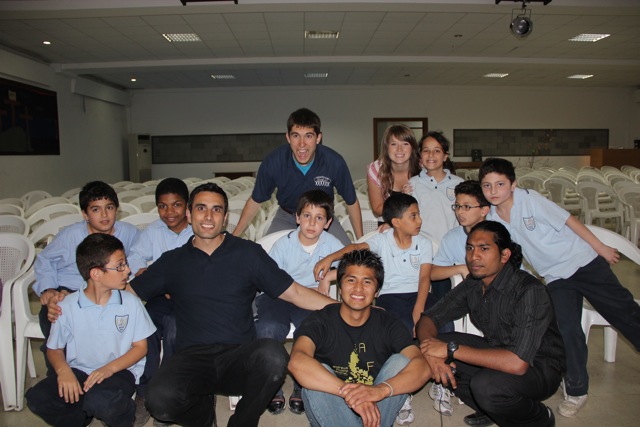 Friendship team members Joseph Khabbaz, Jonathan Sharley, Kevin Moreno, Rebecca Luchak, and Kevin Wilson pose with students from Bouchrieh Adventist Secondary School.
The Friendship Team in Jordan visiting ancient historical and Biblical sites. Here they experience a camel ride through Petra.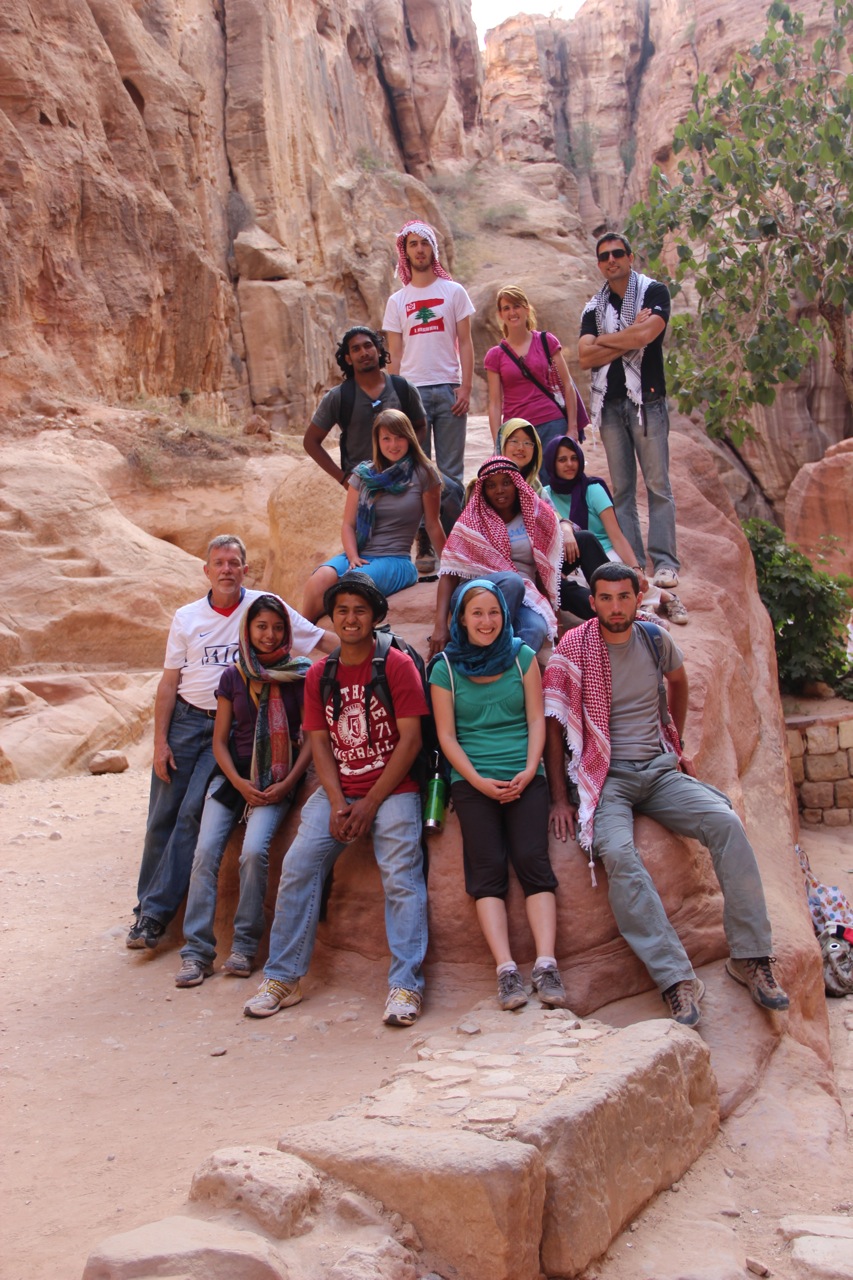 Team at Petra.