DScPT - Distance Learning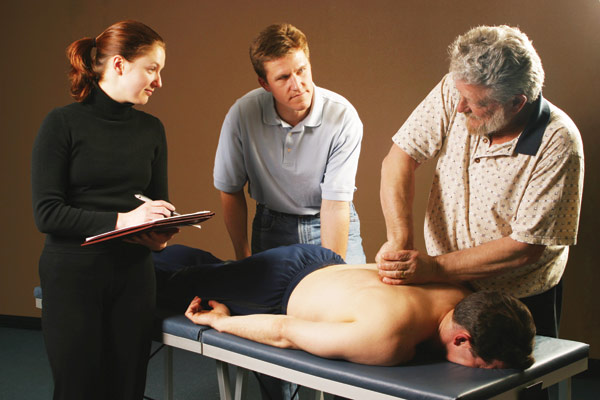 The DScPT degree represents the highest clinical specialty doctorate in the world. This unique degree is designed to enhance the skills of practicing physical therapists. In addition, it prepares you to effectively contribute to scholarly research and lead the profession in evidence-based clinical practice. Recognizing the importance of the fundamental principles of orthopedic manual therapy, each graduate will be a Certified Orthopedic Manual Therapist (COMT) through our partner, ASPIRE OMT.
In addition to the COMT, the student will choose a concentration in Higher Education Teaching, Orthopaedic Manual Therapy, or Women's Health. The Higher Education Teaching concentration equips you with the skills to qualify to be a faculty member in institutions of higher education, particularly in entry-level and postprofessional physical therapy programs. Many of our DScPT graduates are faculty members at universities within the United States and around the world. The Orthopedic Manual Therapy concentration will gain the designation of Spinal Manipulative Therapist (SMT) and assist you in becoming a master clinician. The Women's Health concentration prepares you to meet the underserved, complex physical therapy needs of women.
For licensed physical therapists in the US or Canada, we offer the degree as a full or part-time blended program, with an on-campus short course intensive format and interactive online learning to reduce time away from home and work. The program can be paced from 3 to 7 years.
The DScPT program offers five tracks:
BSPT/MSPT with ASPIRE COMT, NAIOMT CMPT or COMT from other approved organizations to DScPT (59 credits)
The format of the DScPT degree program, the variety of tracks, the concentration options, the distinguished faculty and the diverse background and practice of the students provides a rich experience and outstanding opportunity to flourish as master clinicians and teachers.