Why Study at Andrews?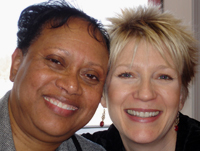 The Andrews graduate experience provides a unique opportunity to interact with an amazingly diverse student body and faculty. In the Leadership department, all programs are offered with the distance student in mind.

All programs in this department espouse a Christian worldview and are available at the Masters, Education Specialist, Doctor of Education, and Doctor of Philosophy levels.

We are confident that you will find a program that will meet your professional aspirations, and will also fit your personal and spiritual goals. While the faculty and staff function from a Seventh-day Adventist Christian perspective, all worldviews are welcome. In fact, without the diversity of views our programs would not be as rich.