North American Division Headquarters
The MA in Pastoral Ministry intensives will be held at the NAD Headquarters Columbia, Maryland.
North American Division of Sevent-day Adventists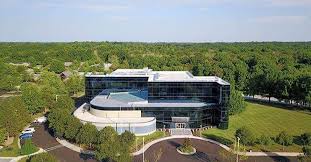 9705 Patuxent Woods Dr.
Columbia, MD 21046


Lodging
Hampton Inn & Suites, Columbia South
7045 Minstrel Way
Columbia, MD 21046
Phone: (410) 381-3001
Please note: To get a discount for this hotel, you may ask for the corporate account #.
Spring Hill Suites, Columbia
7055 Minstrel Way
Columbia, MD 21046
Phone: (410) 290-7896
These hotels are ½ mile (walking distance) away from the NAD headquarters.
More lodging options may be found at: https://www.nadadventist.org/about-our-church/nad-headquarters.
Airports
Baltimore/Washington International Airport, Baltimore, MD — www.bwiairport.com
Please visit MapQuest at www.mapquest.com or Google Maps at maps.google.com for directions.