Celebration of Research & Creative Scholarship
Come hear Anneris Coria-Navia, Gustavo Gregorutti and S. Joseph Kidder
The Celebration of Research & Creative Scholarship is a campus-wide event that showcases the culture of research and creative scholarship at Andrews. This year's conference will start at 12:30 p.m. on Friday, Oct. 22, 2021. Anneris Coria-Navia, Gustavo Gregorutti and S. Joseph Kidder are to provide this year's plenary presentations. Join us in person or watch online. Click here to livestream.
Co-curricular credit will be available for undergraduate students.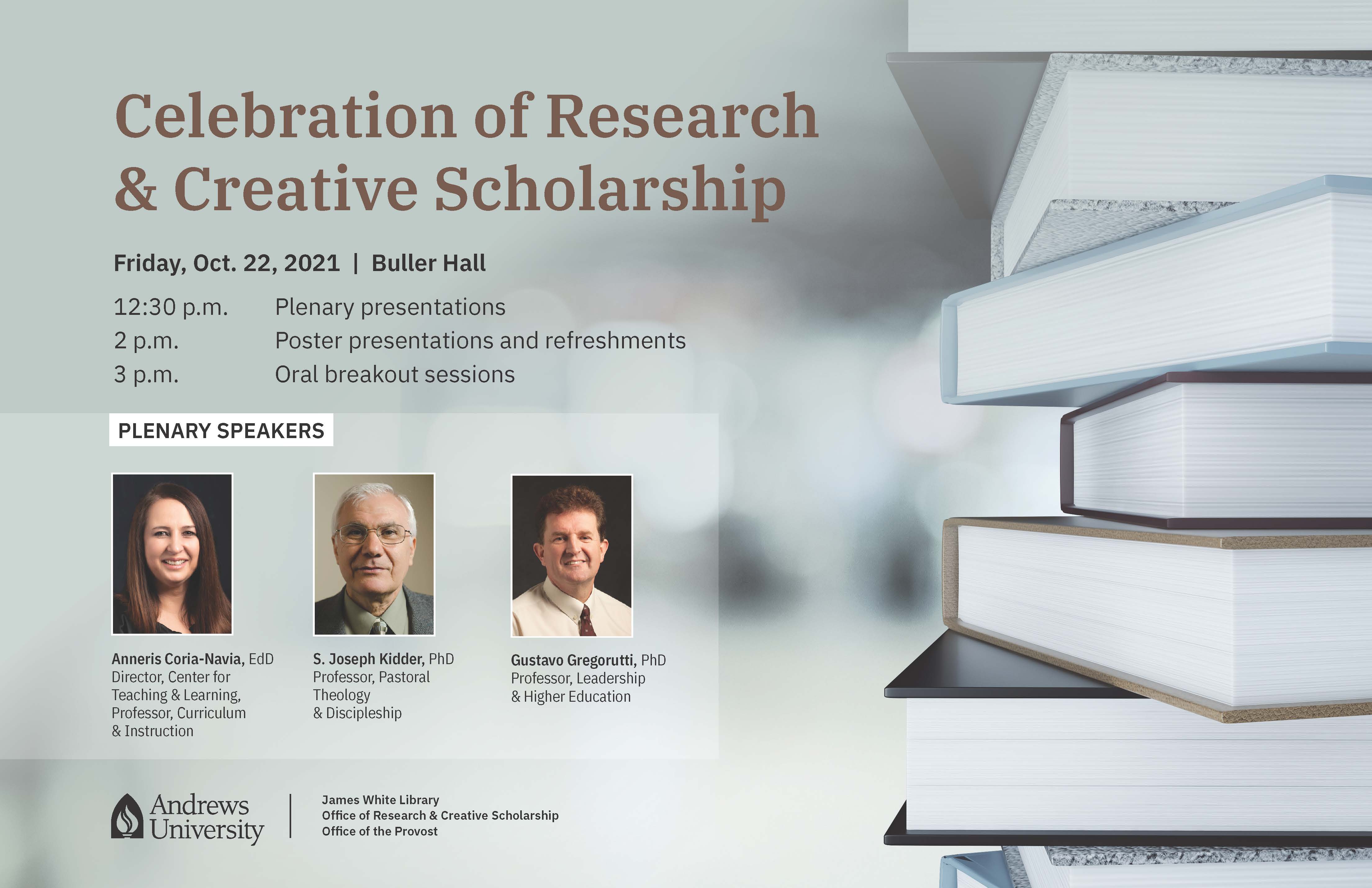 Faculty, and Graduate students will present results from current studies or to share plans for future research in a poster or an oral presentation. Undergraduate students who participated in off-campus summer research experiences or internships are invited to present the results of their summer work. Also expected to present are research students who are graduating in December and will not be on campus for the 2022 Honors Scholar and Undergraduate Research Poster Symposium. Undergraduate students are invited to explore research collaboration opportunities with faculty.
Sponsors: Office of the Provost, Office of Research & Creative Scholarship

Contact:


Carlisle Sutton


carlisle@andrews.edu
269-471-3042