BEST Early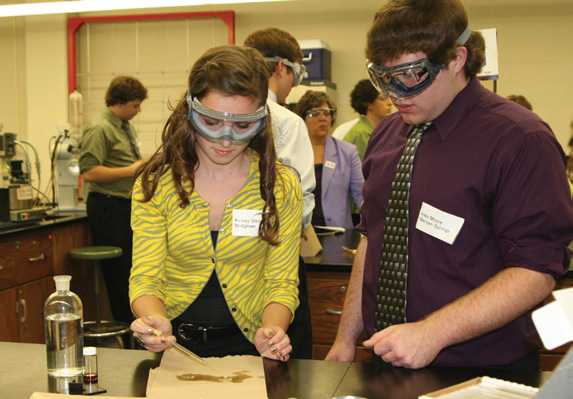 Building Excellence in Science and Technology (BEST), People First, Innovate Early, is a nonprofit organization that advocates for and provides early research participation opportunities for high school and college students.
BEST focuses on changing WHEN students become actively engaged in research, discovery and innovation. Unlike most educational entrepreneurs that operate in the horizontal market of K12 education, BEST works in the vertical market sector that bridges secondary and tertiary science education levels.
BEST was founded by Dr. Desmond Murray, Associate Professor of Chemistry at Andrews University.
Photo: High school students from the Math & Science Center demonstrate their research projects