Dean's Message
Curious. Adventurous. Persevering. Motivated. Spiritual.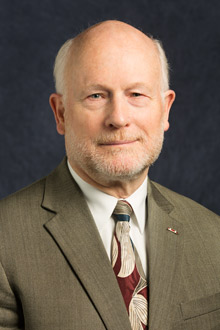 Are these traits which you admire and desire? If so, then the Andrews University experience is designed for you.

Andrews is a place where two important goals can be reached. The first goal is to acquire the knowledge and skills to become employable so you can be an independent adult. This is done through your choice of major and minor programs.
But the second goal may be even more important. Andrews can help prepare you for a quality adult life in the global village. Through a sequence of courses we call General Education you can learn the skills and attitudes that can help you make a positive impact on the world at large. From classes in religion to those in psychology, art and the sciences you will pick up skills that will help you to become a responsible parent, spouse, friend, involved citizen.
General Education at Andrews will help prepare you to become an articulate communicator, a careful thinker, a person who is concerned with good health, and healthy, interpersonal relationships that cross cultural boundaries. This aspect of your education will awaken inquiries into areas you never thought interesting before and it will add sparkle and innovation to your world. Above all, an Andrews education fosters the development of your spiritual self, which can lead to the peace of mind we all seek. As Scripture puts it, "The fear of the Lord is the beginning of wisdom."
The Andrews experience is demanding, but it is eminently rewarding. Here you can follow your curiosity to explore new things, to encounter new ideas and opinions and discover your own capabilities. Here you can have the adventure of relating to people of other cultures. Here, with the help of a caring faculty, you will have the opportunity to clarify and put in place your own values and principles. Few campuses provide an atmosphere more conducive to the "harmonious development of the physical, the mental and the spiritual powers," which is what true education is all about. We challenge you to prepare well for the 21st century. Seize the day, seize the opportunity, and be part of the Andrews experience!