Executive Dean's Message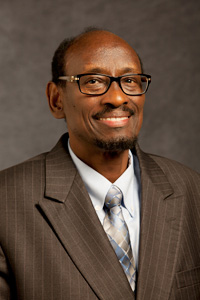 The mission of the College of Health and Human Services (CHHS) at Andrews University is to provide excellence in education for healthcare, wellness, and design professions that fosters collaboration, research, and service, thus promoting the healing ministry of Jesus Christ to restore in humanity the image of God. We welcome students from all over the world and we know how to make them feel at home in a Christian environment where they seek knowledge, affirm faith and change the world around them from day one.
The goal of our nationally recognized programs is to prepare a world class of professionals who go out and impact for the better individuals and communites at local, regional, national and global level. To that end, we place an emphasis on interprofessional education, clinicals, field practicum, interdisciplinary research, and community clinics. Our small classroom size and internationally diverse campus, where health and wellness, service and research, innovation and entrepreneurship are top priorities, make Andrews University an exceptional place to live and learn.
It is a great privilege for me to serve as the Executive Dean of the College of Health and Human Services and to work with an outstanding team of faculty and staff.
Academic Units of CHHS
School of Architecture and Interior Design
School of Communication Sciences and Disorders
School of Nursing
School of Population Health, Nutrition and Wellness
School of Rehabilitation Sciences
Department of Medical Laboratory Sciences
On this website, you will learn more about individual programs that are offered at Andrews University College of Health & Human Services.
For more information, please contact us at chhs@andrews.edu or 269-471-6651/6318. Toll-free: 800-253-2874.