Health Career Job Fair
Each year the College of Health & Human Services look forward to hosting the Health Careers Job Fair which provides opportunities for our seniors and juniors to meet and talk with prospective employers. Special thanks to our regular participants and we invite newcomers to be a part of this event.
Our next Health Careers Job Fair will be February 13, 2023.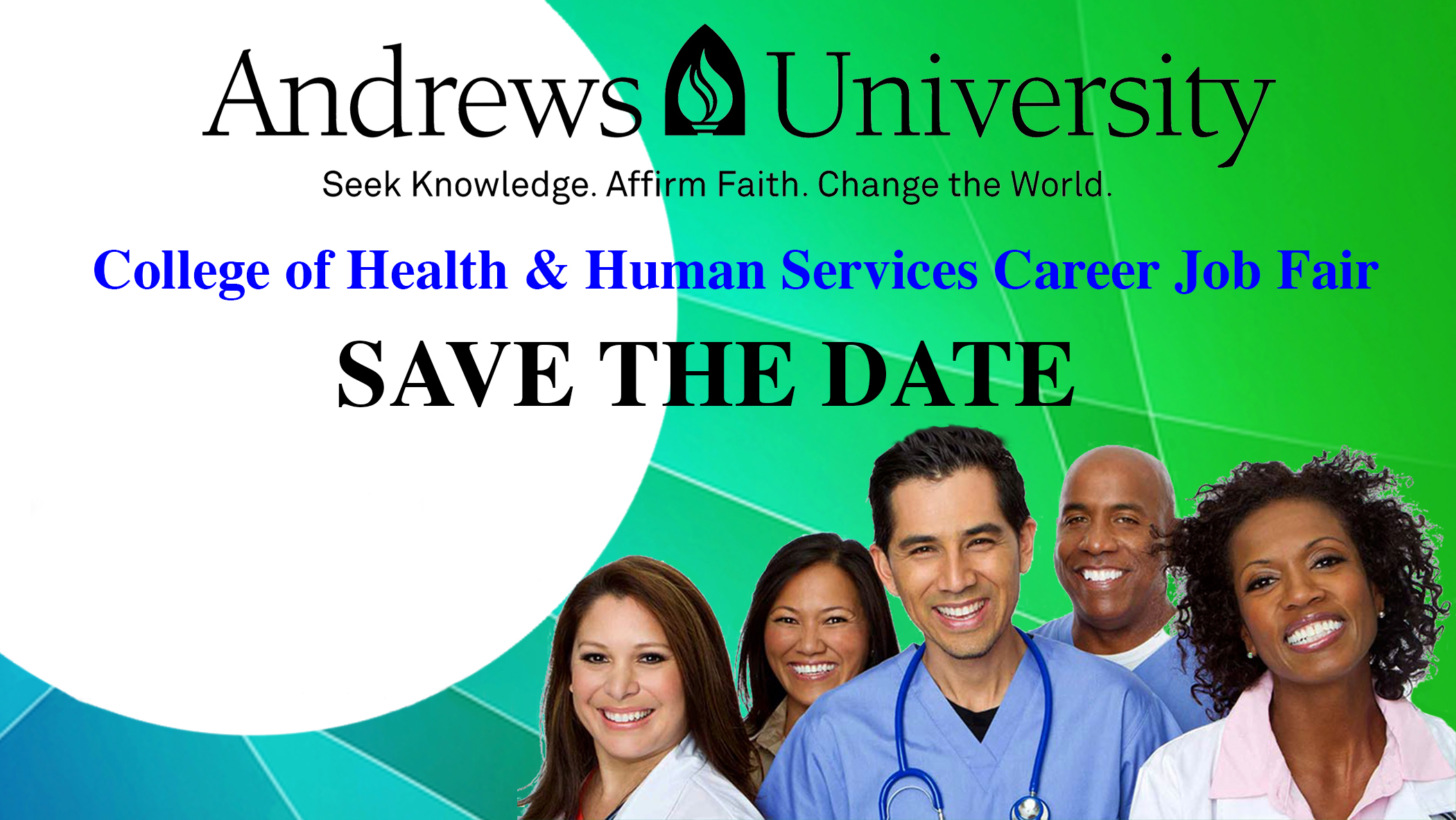 Because of the cooperative efforts between our health care organizations in our community along with the Placement Services here at Andrews, this annual venture has grown over the years and has become an important event on campus. Andrews University recognizes how important it is to partner with you in the preparation of the best health care professionals in order to meet the needs of the communities we serve. We appreciate the relationships we have already established and look forward to building new and better connections as we continue to work together.
College of Health & Human Services
For more information about the health career job fair please contact Carmelita Arthur at: carmelia@andrews.edu or (269) 471-6651.