Club
"The Andrews University CHHS club, is a student club that emphasizes service to others, building collaboration between the students of the various departments included in the College of Health & Human Services, and being a positive force for good on our campus and in our community locally and abroad. The club's goal is to represent the Great Physician by our actions and deeds, not just our beliefs."
Annual Club Membership is Only $10 and is due by October 6
Sign-up sheets are available at individual departments.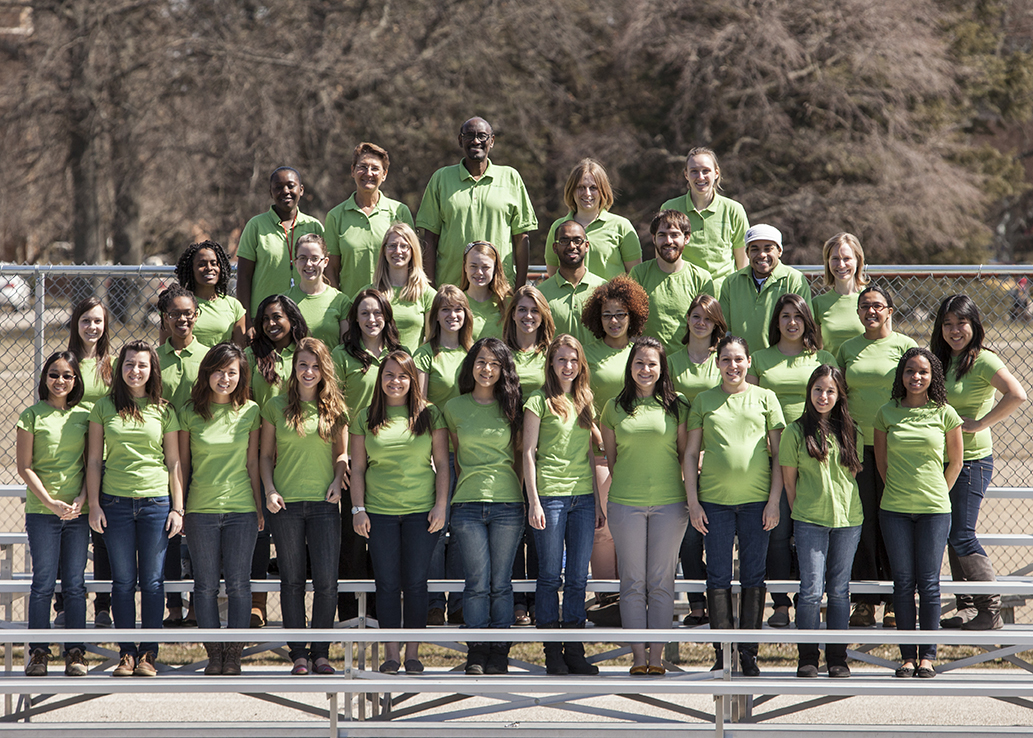 Spring 2013
Students from the departments of Public Health, Nutrition and Wellness, Physical Therapy, Medical Laboratory Sciences and Nursing work alongside their professors and medical professionals at the HERBIE Clinic in Benton Harbor.
The clinic, founded four years ago, is a not-for-porofit organization with a mission to show God's love in a very tangible way to the people of Benton Harbor, and offers free healthcare to adults who are without health insurane.
Many healthcare professionals unite to volunteer their time and expertise each month, ranging from doctors and nurses to diabetes educators and pharmacists.
Our team from Andrews was quickly put to work, mostly as clinic guides who helped patients navigate through the various makeshift offices and exams rooms. Students guides had the opportunity to befriend the patients they accompanied, and offer prayer and spiritual encouragement. Student volunteer Julie Rose commented, "It was a blessing to be able to use our professional training to help someone improve their health".
Daileen Rodriquez(Dietetics Major)"teaching" carbohydrate counting at Herbie free-clinic in Benton Harbor.