Prayer Ministries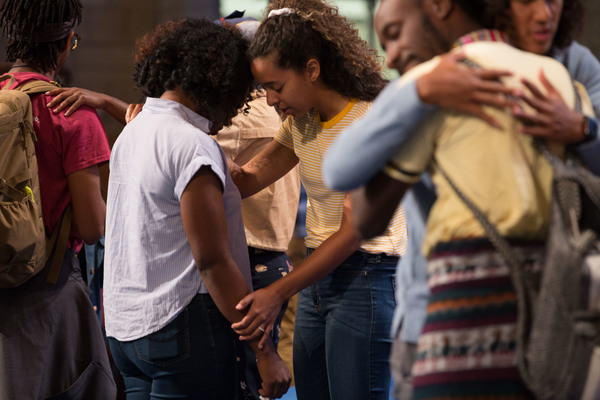 "Because He bends down to listen I will pray as long as I have breath." Psalm 116:2
We have a Creator that wants to converse with us. Prayer is the privilege of talking to and hearing from Him. His promise is: "Whatever you ask in prayer you will receive if you have faith." Matthew 21:22
Prayer Ministry on the campus of Andrews University is committed to praising God, seeking God and serving God in prayer. Here's how you can be involved in Prayer Ministry:
Become a member or leader of a prayer team on campus. Contact us at engagefaith@andrews.edu
Write a prayer on the prayer wall in the Campus Center.
Send in a prayer request. We would love to pray for you. Submit requests to engagefaith@andrews.edu
Watch for posts on special prayer events such as prayer walks and prayer rooms across campus.

"PRAY WITHOUT CEASING" I Thessalonians 5:17