Discipleship & Biblical Spirituality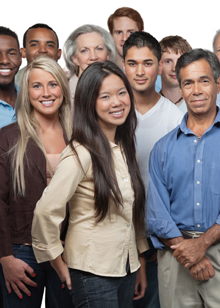 The next opportunity to enter the program for this concentration is expected to be in 2018. Applications may be submitted a year or more in advance.
Mission
The Doctor of Ministry Discipleship and Biblical Spirituality Concentration integrates an understanding of a theology of discipleship and biblical spirituality, with the process and dynamics involved in the participants' personal spiritual growth and consequent modeling, mentoring and teaching roles within the context of family, church and community.
Competencies
The DMin Discipleship and Biblical Spirituality concentration seeks to create competency in the areas related to the discipline:
Academic Advancement: to enable participants to acquire knowledge of current and classic literature related to the area of biblical spirituality and the process of discipleship. To engage this area of ministry through theological, biblical, and psychological perspectives, as well as to learn basic research skills relating to the field of discipleship and biblical spirituality.
Spiritual and Theological Discipline: to enable participants to reflect on their personal spiritual and theological perspectives and to integrate them into their practice of ministry.
Praxis: to enable participants to acquire skills pertinent to their practice in pastoral care and spiritual leadership within the context of discipleship and biblical spirituality in the family, church, and wider community.
Self-reflection/Personal Growth: to enable participants to become aware of their personal strengths and limitations and to understand that, in Christian ministry, being is as important as doing.
Outcomes
Upon completing this program, the participants will be able to:
Articulate a Seventh-day Adventist perspective on discipleship and biblical spirituality.
Demonstrate a continuing maturity in personal growth and ministry.
Integrate the theological, theoretical, experiential and practical dimensions of discipleship into a theologically reflective practice of ministry.
Train spiritually mature and relationally gifted people as spiritual mentors.
Conduct a biblically and theologically faithful praxis of discipleship and biblical spirituality both individually and corporately.
Discern truth from countertfeit as a means of both personal and corporate protection in light of the growing number of non-biblical "spiritualities."
Contact
The concentration coordinator is Dr. Allan Walshe. He can be reached at 1-269-471-3318, walshe@andrews.edu.
Travel and lodging information is provided in the links under the "Intensive Location" column.
Cohorts are identified by the year in which they formed. Cohort participants will take these courses and modules:

For a schedule of dates and locations of intensives planned for cohorts in other concentrations, see the four-year DMin Program Planner.
You will need the free Adobe Acrobat Reader software loaded on your machine to access any pdf documents referenced on this page.
2/10/2016