Andrews Publications
Andrews University is home to a number of well-recognized journals as well as the Andrews University Press.
Annual Research Highlights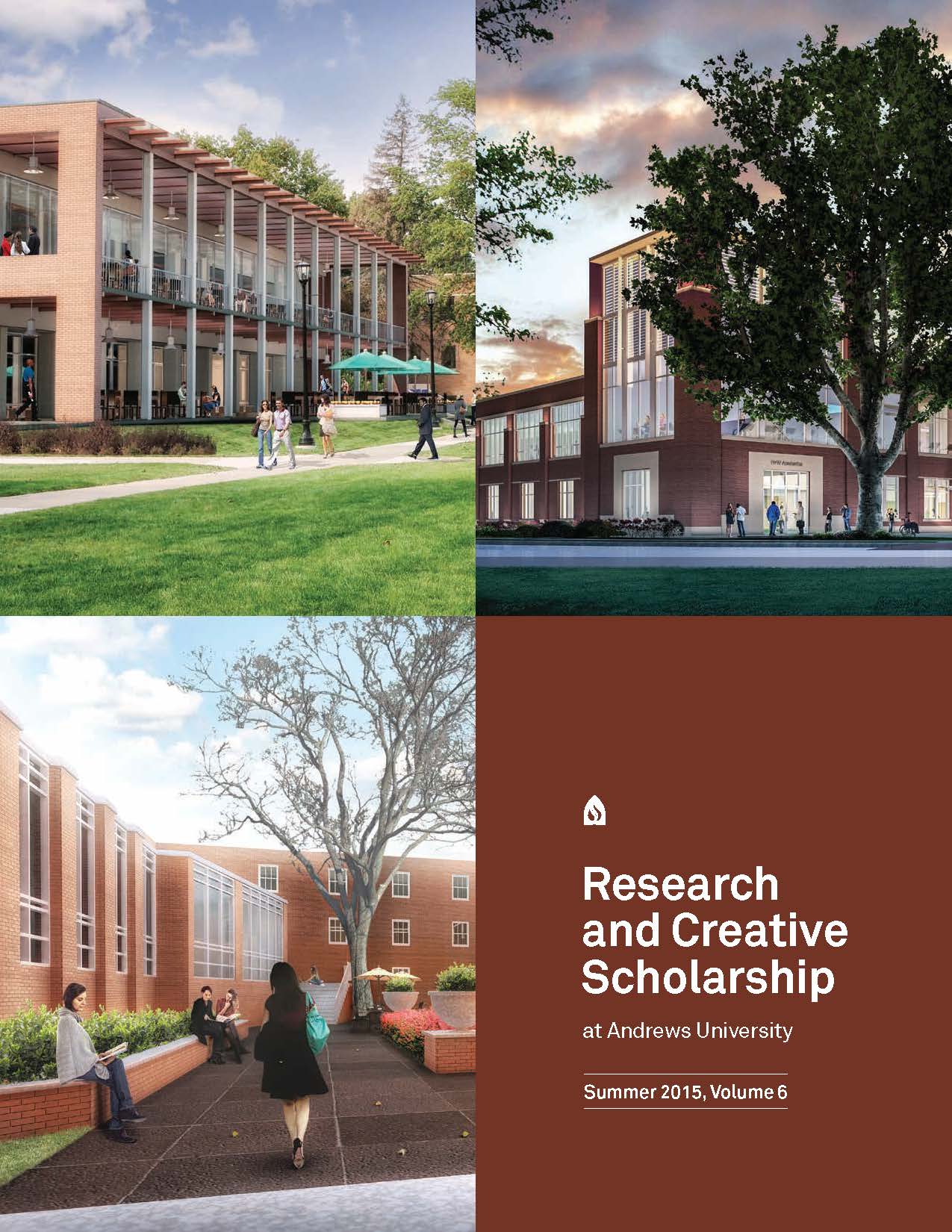 From 2010 to 2016, the Office of Research and Creative Scholarship published Research and Creative Scholarship at Andrews University, which highlighted select faculty and student research. (Link)
Andrews University Press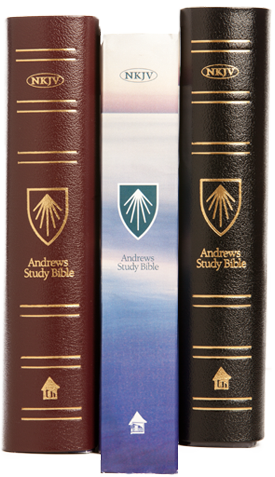 Andrews University Press is an academic publishing authority operating under the auspices of Andrews University, located in Berrien Springs, Michigan. Now with some 90 titles in print, the Press publishes and distributes books, journals, papers and films that make a scholarly and/or professional contribution to their respective fields and are in harmony with the mission of Andrews University.
Publication emphases include such areas as biblical archaeology, biblical studies, religion, education, faith and learning, and selected areas of science. The Press also occasionally publishes non-academic materials under other imprints.
The Press is immediately governed by the Andrews University Scholarly Publications and University Press Board, which considers and authorizes all publications of the Press. (Link)

Andrews University Publications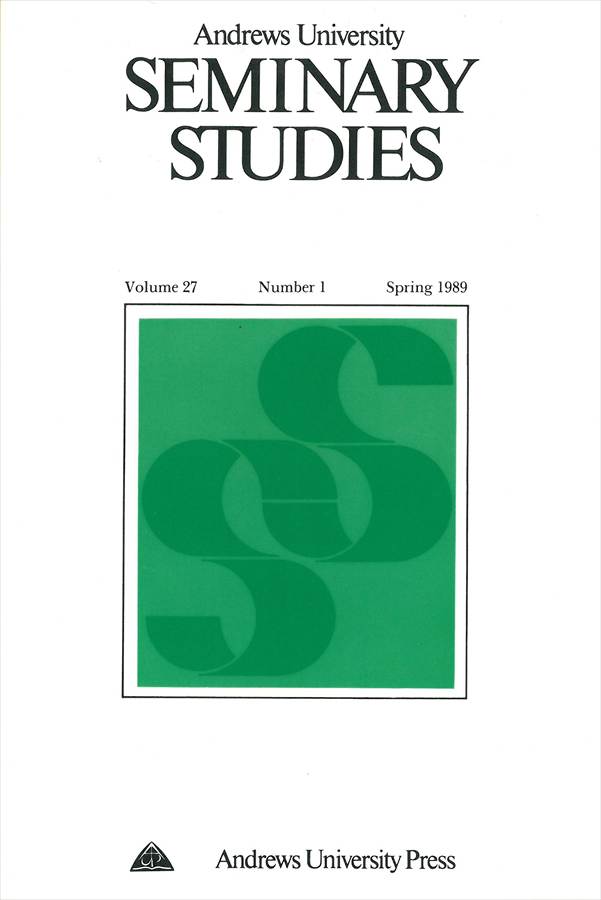 Founding editor Siegfried H. Horn envisioned a journal that would provide a scholarly venue for the Seventh-day Adventist Theological Seminary faculty, students, and alumni, as well as other biblical scholars around the world. In the fifty years of publication since this vision was initiated, Andrews University Seminary Studies (AUSS) has published articles by Adventist, Catholic, Evangelical, and Jewish scholars throughout the world.
A refereed journal, AUSS provides a scholarly venue, within the context of biblical faith, for the presentation of research in the area of religious and biblical studies. Specifically, AUSS publishes research articles, dissertation abstracts, and book reviews on the following topics: biblical archaeology and the history of antiquity; Hebrew Bible; New Testament; church history of all periods; historical, biblical, systematic, and philosophical theology; ethics; history of religions; and mission. Selected research articles on ministry and Christian education may also be included. (Link)

The Andrews University Seminary Student Journal (AUSSJ), established in 2014, is an online, open access, multi-disciplinary, peer-reviewed journal that is led, edited, and reviewed by a team of doctoral students and faculty members of the Seventh-day Adventist Theological Seminary at Andrews University. The purpose of the journal is to disseminate scholarly contributions of graduate students. (Link)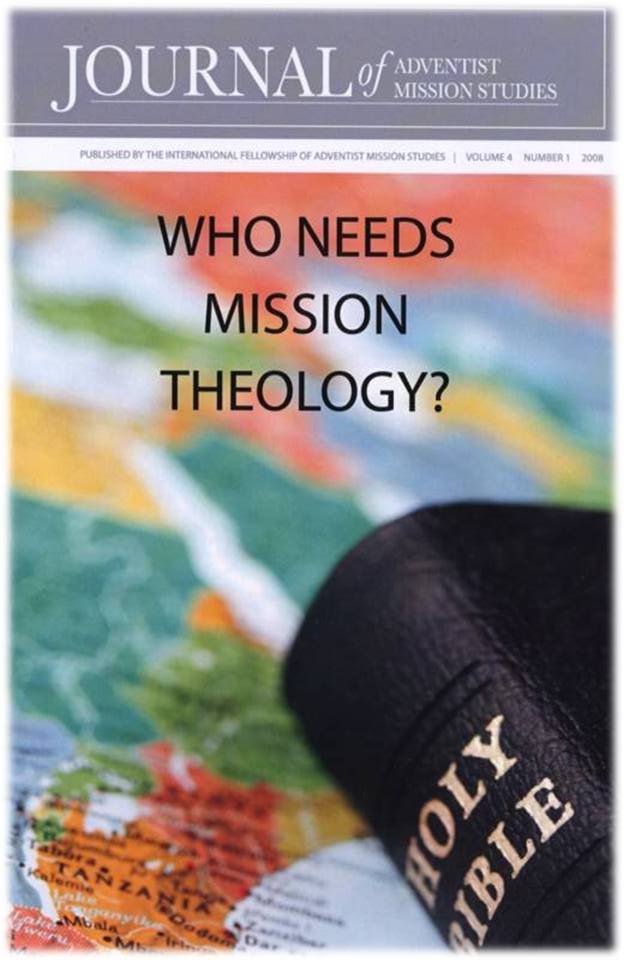 The Journal of Adventist Mission Studies (JAMS) is a scholarly journal published by the International Fellowship of Adventist Mission Studies (IFAMS). It presents articles, book reviews, and news items of importance to Seventh-day Adventist mission. (Link)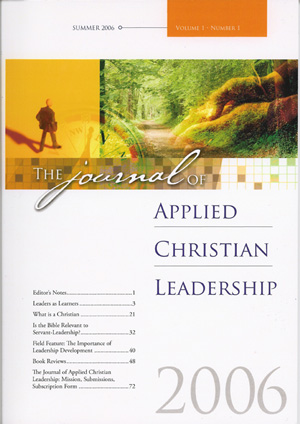 The Journal of Applied Christian Leadership (JACL) seeks to engage Christian leaders and scholars in a forward-looking dialogue about how to practice leadership in the light of ongoing research taking place across denominational, cultural, and disciplinary environments.
The purposes of JACL are threefold: (1) to stimulate inquiry into the interplay of the tensions Christians experience as persons of faith and leaders in and of organizations or communities; (2) to be a bridge in the dialogue between practicing Christian leaders and researchers of leadership as manifested in varies settings; and (3) to provide a forum for systematic reflection on the practice of Christian leadership, especially Servant Leadership, in the light of faith, the pressures of culture, and the mission of Christian organizations and churches.
The JACL is published twice a year under the auspices of the Christian Leadership Center at Andrews University, a Seventh-day Adventist institution. Views expressed in the JACL are those of individual authors and do not necessarily represent the views of the editors or the sponsoring organization. (Link)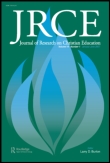 The Journal of Research on Christian Education (JRCE) provides a vehicle for the scholarly interchange of research findings relative to every level of Christian education. Particular emphasis is given to Christian schooling within the Protestant tradition as well as to research findings from other traditions which have implications for such schools.
The purposes of the JRCE are (1) to stimulate inquiry among scholars of Christian education on topics of common interest, (2) to serve as a clearinghouse for the organization and diffusion of emerging research on the Christian school, and (3) to communicate research findings that inform Christian educators as well as the wider society.
The JRCE is published twice per year under the auspices of the School of Education at Andrews University, a Seventh-day Adventist institution. Views expressed in the JRCE are those of individual authors an do not necessarily represent the views of the editors or the sponsoring organization. (Link)
Journals Edited by Andrews Faculty Members
The following journals are edited by Andrews University Faculty Members but are not published by Andrews University.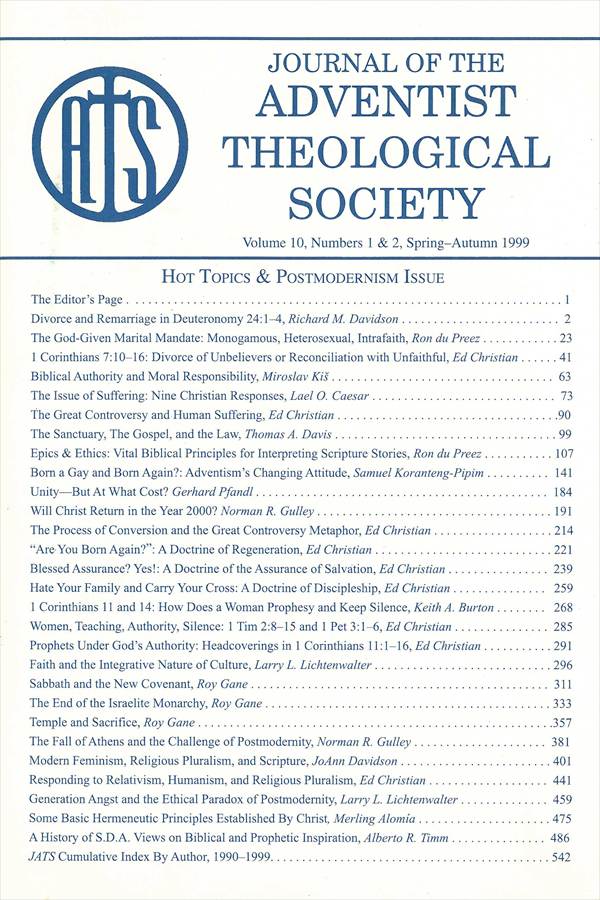 The Journal of the Adventist Theological Society (JATS) is a refereed (double-blind peer-reviewed) scholarly journal, translated intermittently into German, Spanish, and Russia. JATS is sent to every member of the Evangelical Theological Society where it is read by nearly 2000 non-Adventist evangelical scholars.
Editor: Randall Younker, Professor of Old Testament and Biblical Archaeology (Link)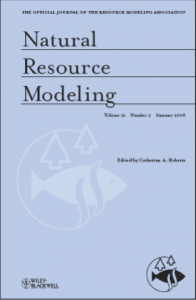 "Natural Resource Modeling is an international journal devoted to mathematical modeling of natural resource systems. It reflects the conceptual and methodological core that is common to model building throughout disciplines including such fields as forestry, fisheries, economics and ecology. This core draws upon the analytical and methodological apparatus of mathematics, statistics, and scientific computing."
Editor: Shandelle Henson, Professor of Mathematics and Professor of Ecology (Link)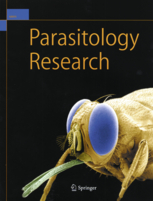 The journal Parasitology Research covers the latest developments in parasitology across a variety of disciplines, including biology, medicine and veterinary medicine. Among many topics discussed are chemotherapy and control of parasitic disease, and the relationship of host and parasite.
Co-editor: Bill Chobotar, Professor Emeritus of Biology (Link)