Dean's Message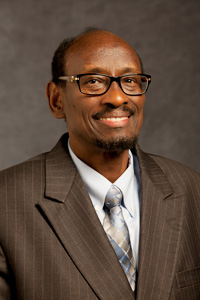 We are living in an exciting time in health care. There is a high demand for health professionals everywhere. In response to the need for qualified professionals, Andrews University has responded with the School of Health Professions.
It consists of departments with nationally recognized programs in Medical Laboratory Sciences, Nursing, Physical Therapy, Public Health & Wellness, and Speech-Language Pathology and Audiology.
It is a great privilege for me to serve as the Dean of the School and to work with an outstanding team of faculty and staff.
I would like to highlight a few of our programs:
The Masters of Public Health (MPH) program, offered at a 50% tuition discount, is the first and only CEPH-accredited online MPH program in Nutrition and Wellness in the country.
The CEPH-accredited Bachelor of Science in Public Health (BSPH), is the only BSPH program in Environmental Health in the Seventh-day Adventist Education System.
The online Doctor of Nursing Practice (DNP) and Bachelor of Science in nursing (BSN) Completion program, both offered at a 50% tuition discount, allows nurses to earn a degree, while they continue to work and live anywhere in the world.

In addition to the traditional program, the MS in Speech-Language Pathology offers a 5-year master's degree for qualifying freshmen.
At Andrews University, we welcome students from all over the world and we know how to make students feel at home in a Christian environment where they seek knowledge and affirm faith as they prepare to change the world. Our small classroom size and internationally diverse campus, where health and wellness, research, innovation and entrepreneurship are top priorities, make Andrews University an exceptional place to live and learn.
On this website, you will learn more about individual programs that are offered at Andrews University School of Health Professions.
For more information, please contact us at shp@andrews.edu or 269-471-6651/6318. Toll-free: 800-253-2874.