Visit Andrews From Your Home!
We can't shake hands, but you can still explore Andrews for yourself.
To ensure the safety of our students, staff, faculty and guests from the global impact of COVID-19, we have canceled face-to-face visits and tours until further notice.
We invite you to join one of our virtual Previews and explore our campus through the 360 virtual tour. Scroll down below to learn more about both options.
---
Upcoming Virtual Previews
UNDERGRADUATE
Virtual Previews happen online through Zoom video services. We've scheduled virtual Previews on the following dates and times. No registration is necessary. Just click and join. Plan ahead by downloading the FREE Zoom app, if you don't already have it.
Get 360-degree views of the Andrews campus and learn more about what Andrews has to offer you.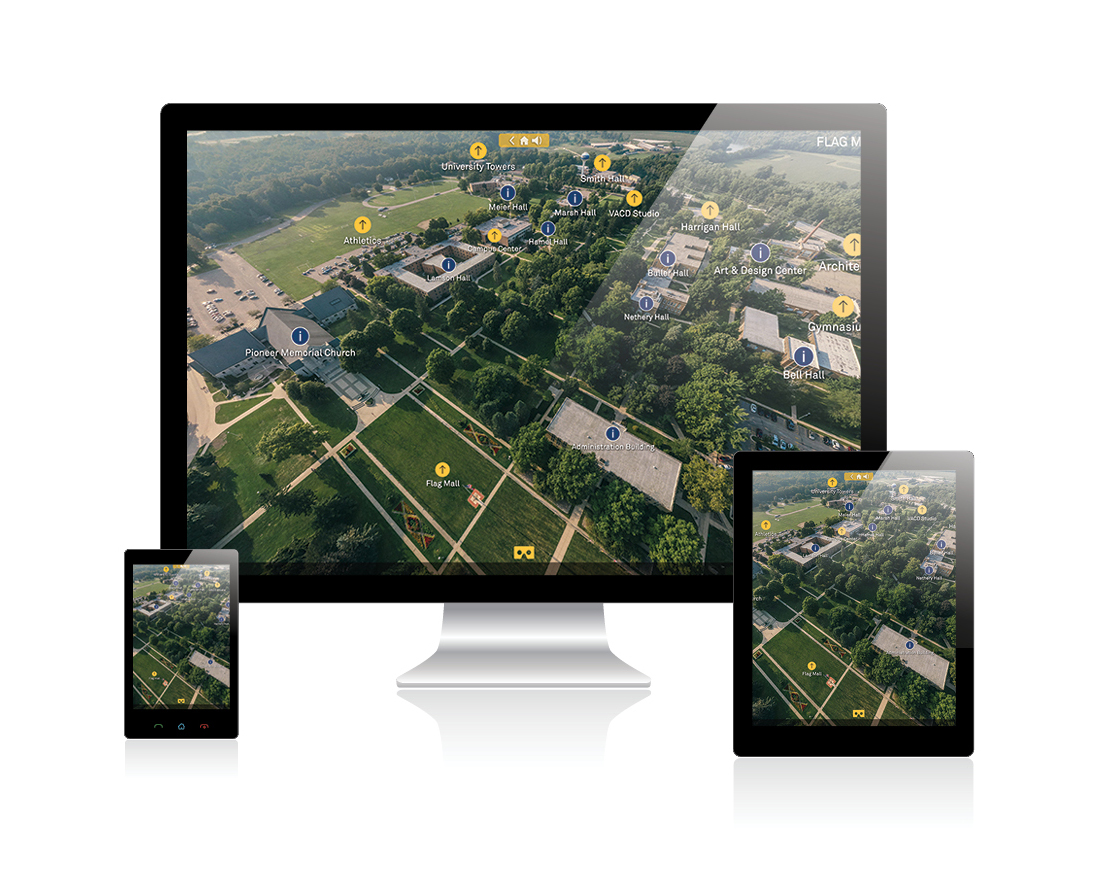 Look for updates here for when we will, once again, welcome the community and general public to get an up close and personal feel of life at Andrews University.
For the day when, we hope soon, you will need driving directions, airports, bus & train stations, Office of Transportation and more.
Learn More
To plan your future visit with lodging on/off campus, dining on/off campus, visitors parking permit and more.
Learn More
May graduation has been postponed. Once we are able to set a new date, you can view the schedule of events, purchase tickets and more.
Learn More