Research News
These stories represent highlights of research and creative scholarship at Andrews University. For a more comprehensive list of campus-wide research activities, please explore the portions of this Research website dedicated to events, faculty research, and student research.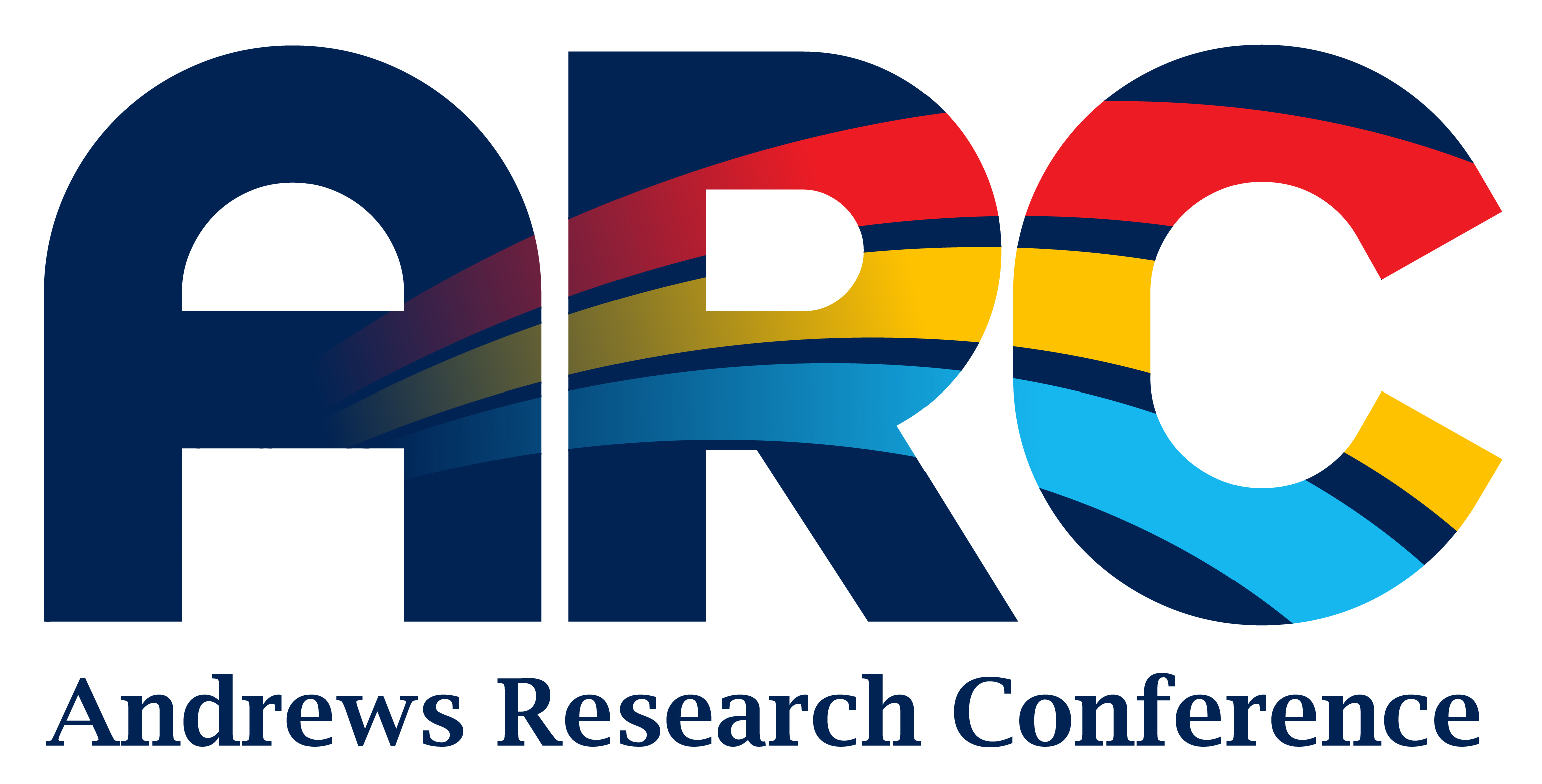 May 4-8, 2016. The third annual Andrews Research Conference, which focused on early career research and creative scholarship in the arts and humanities, was held on the campus of Andrews University from May 4-8, 2016. More information

April 3-5, 2016. The "Exploring the Composition of the Pentateuch" Conference took place April 3-5, 2016 in the Seminary Chapel. Presenters included Richard E. Averbeck (Trinity Evangelical Divinity School), Joshua Berman (Bar-Ilan University), Daniel I. Block (Wheaton College), Richard M. Davidson (Andrews University), Roy E. Gane (Andrews University), Duane A. Garrett (The Southern Baptist Theological Seminary), Richard S. Hess (Denver Seminary), James K. Hoffmeier (Trinity Evangelical Divinity School), Benjamin Kilchör (Staatsunabhangige Theologische Hochschule Basel), Gerald A. Klingbeil (Andrews University, Adventist Review), Michael LeFebvre (Christ Church Reformed Presbyterian), and Jiří Moskala (Andrews University), as well as other Andrews University faculty and PhD students. More Information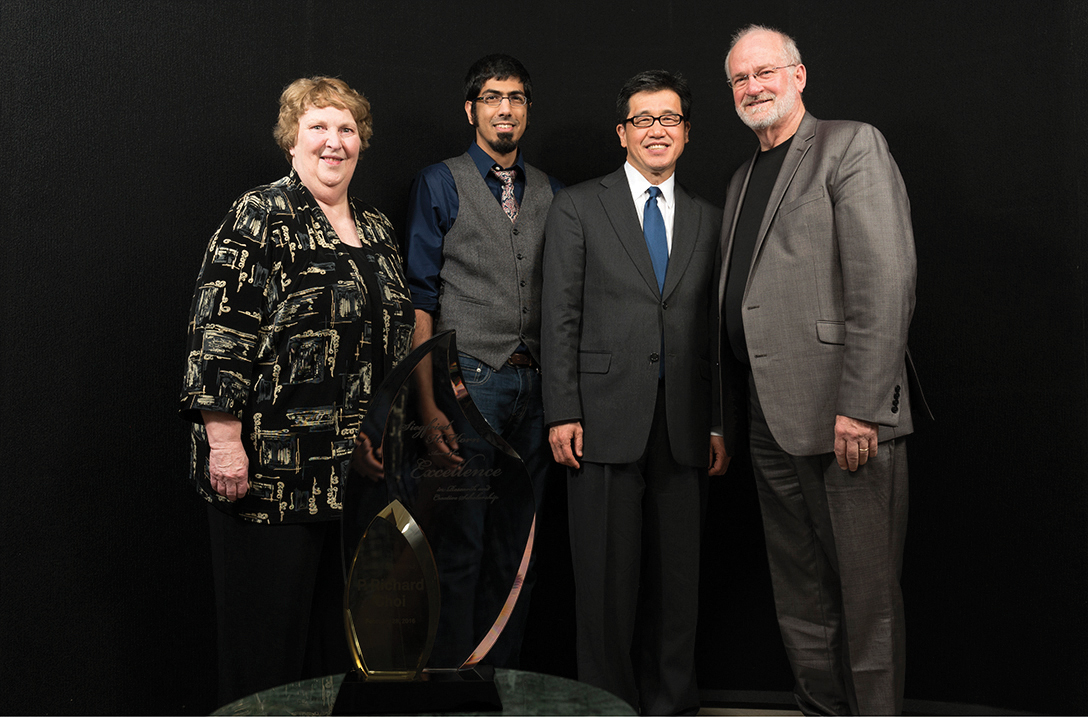 2016 Siegfried H. Horn Award for Excellence in Research and Creative Scholarship. Recipients from left to right: Ann Gibson (Professional Programs), Karl Bailey (Pure & Applied Sciences), Richard Choi (Religion & Theology), Stephen Zork (Arts, Humanities & Education). Learn More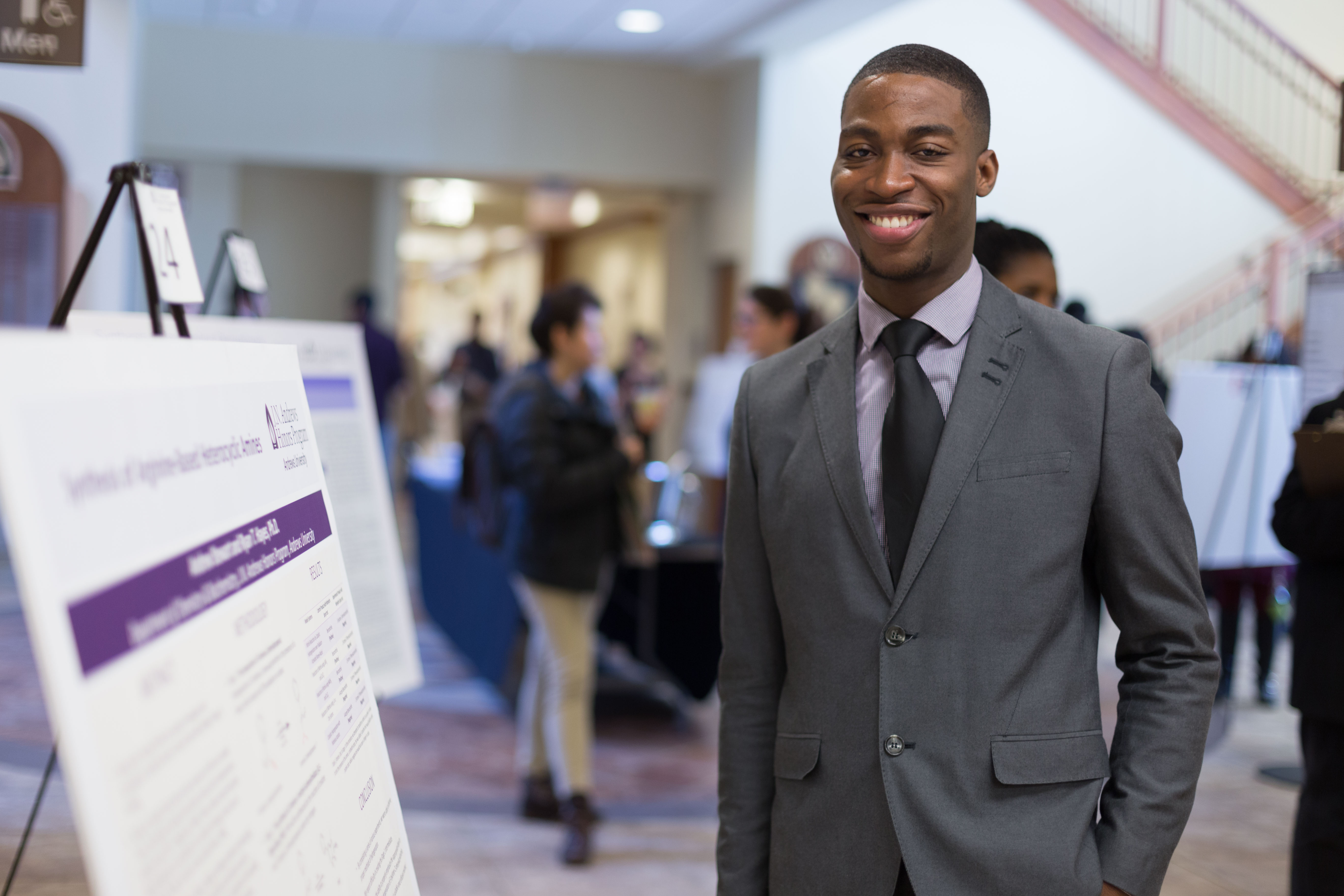 February 26, 2016. The 2016 Honors Scholars and Undergraduate Research Poster Symposium took place in Buller Hall from 2:30-4:00 pm.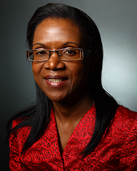 School of Business faculty LeRoy Ruhupatty and Lucile Sabas won the Best Paper Award at the International Conference in China. Their research was funded in part by a Faculty Research Grant. View more information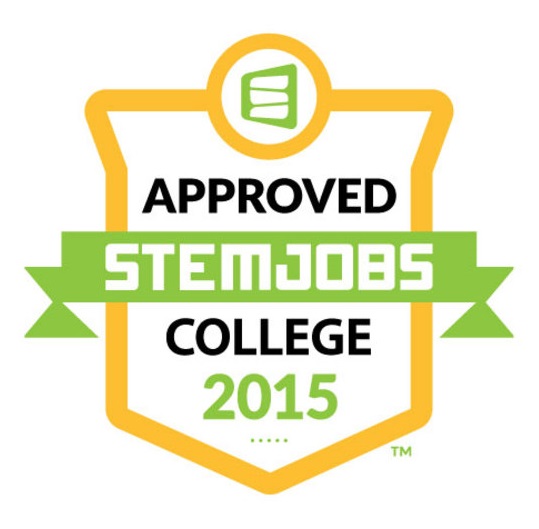 Andrews a STEM Jobs Approved University. Andrews University has been designated a 2015 STEM JobsSM Approved College by Victory Media. Andrews was among over 1,600 schools participating in the STEM JobsSM survey process. Schools submitting surveys were scored on publicly available data and responses to proprietary questions around three key indicators of success: STEM job alignment, STEM job placement, and diversity in a school's STEM programs. View Article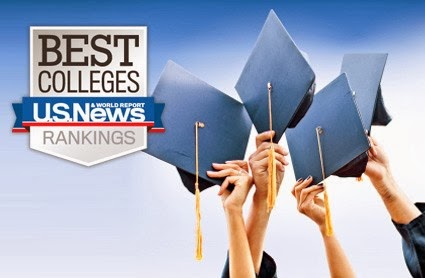 In the 2015 rankings of the U.S. News & World Report, Andrews is listed at #168 in the national university rankings (National University status reflects the Carnegie classification of various universities and colleges; in this case, it means that these universities offer "a full range of undergraduate majors, plus master's and doctoral programs and also emphasize faculty research). This year's ranking is an improvement of 13 places over the 2014 ranking. Andrews is the only Seventh-day Adventist institution included in this classification and U.S. News list. View Article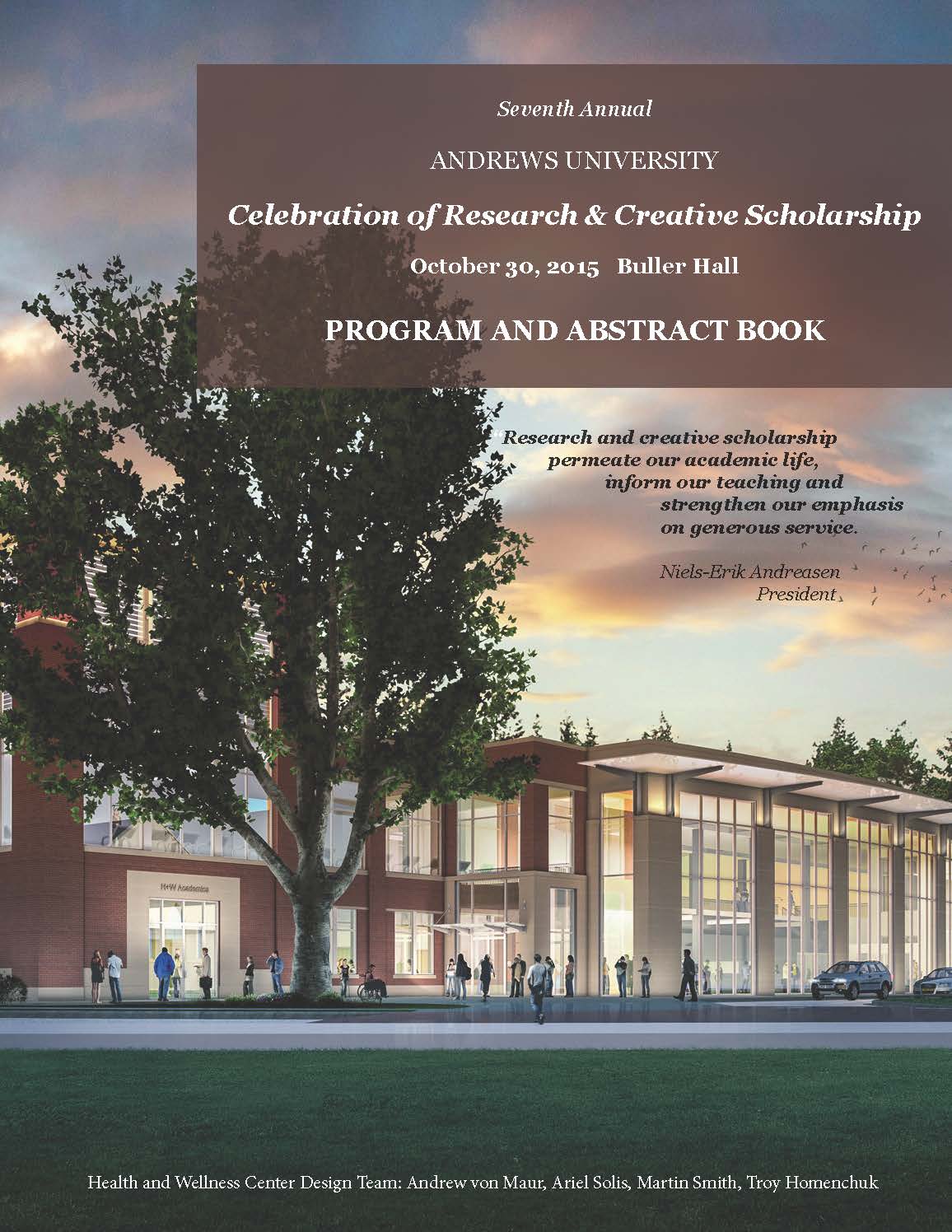 October 30, 2015. The 2015 Celebration of Research and Creative Scholarship was held on October 30, 2015. The program included 4 plenary presentations, 41 poster presentations, and 14 oral breakout presentations. View Program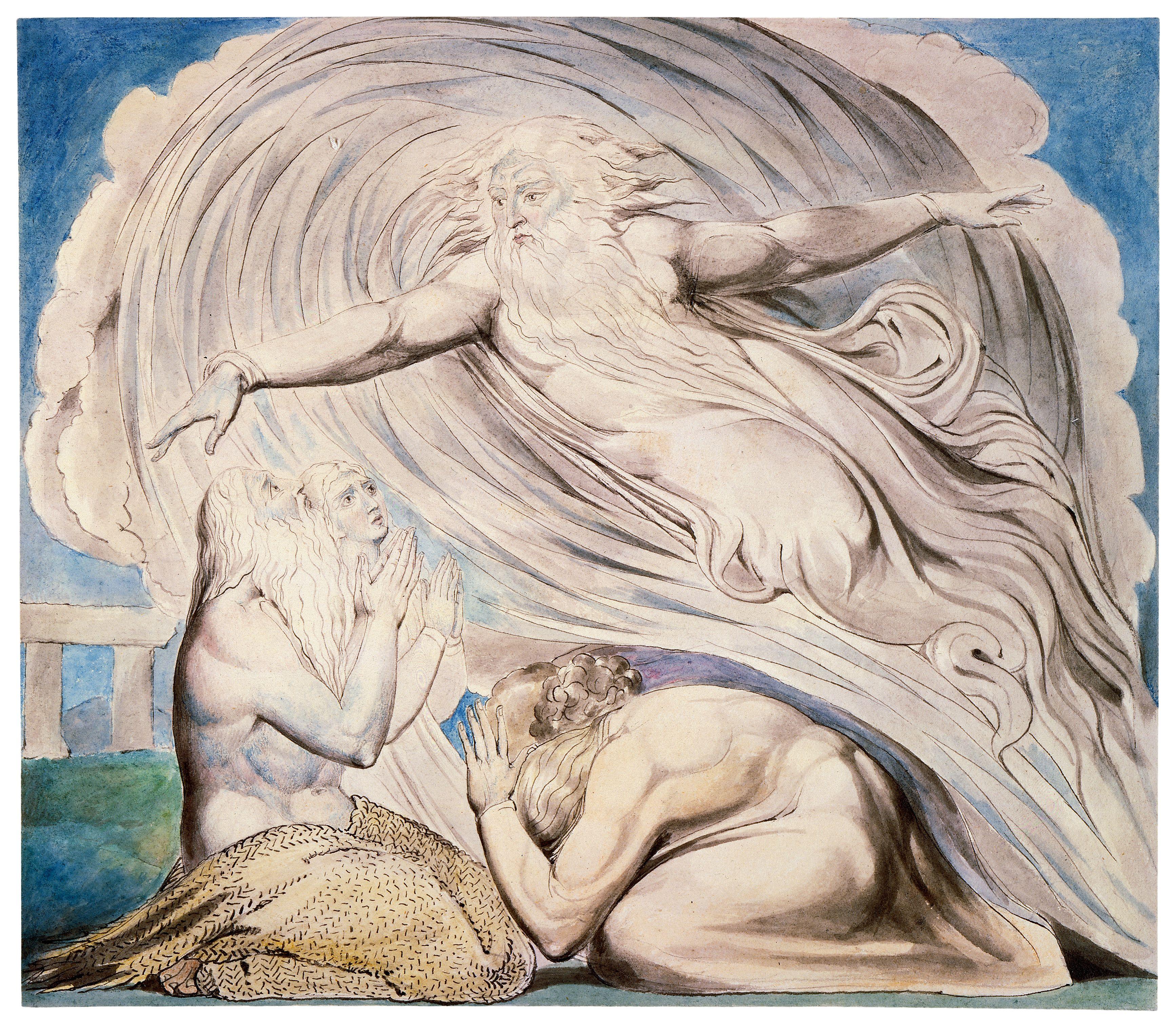 October 23-24, 2015. The 2015 Andrews Autumn Conference on Religion and Science took place from October 23-24 featuring keynote speaker Gregory Boyd, Senior Pastor of Woodland Hills Church and author of Is God to Blame, God at War, and Benefit of the Doubt. Other presenters included Richard Rice, Professor of Theological Studies at Loma Linda University, Steve Harnish, Professor of Mathematics at Bluffton University, and Carl Helrich, Emeritus Professor of Physics, Goshen College. View Program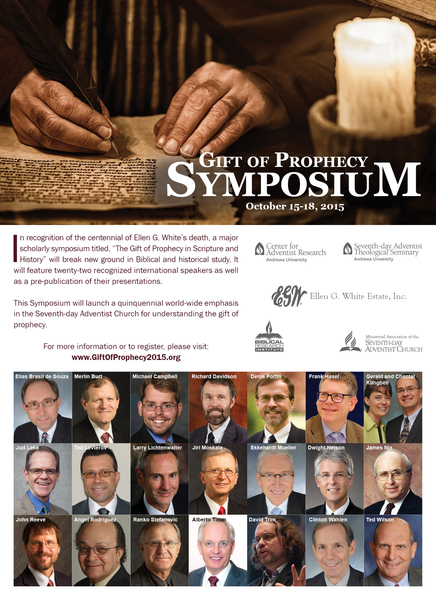 October 15-18, 2015. The Gift of Prophecy in Scripture and History Symposium was held on the campus of Andrews University this year in recognition of the centennial of Ellen White's death and launched a quinquennial world-wide emphasis in the Seventh-day Adventist Church for understanding the gift of prophecy. More information is available here.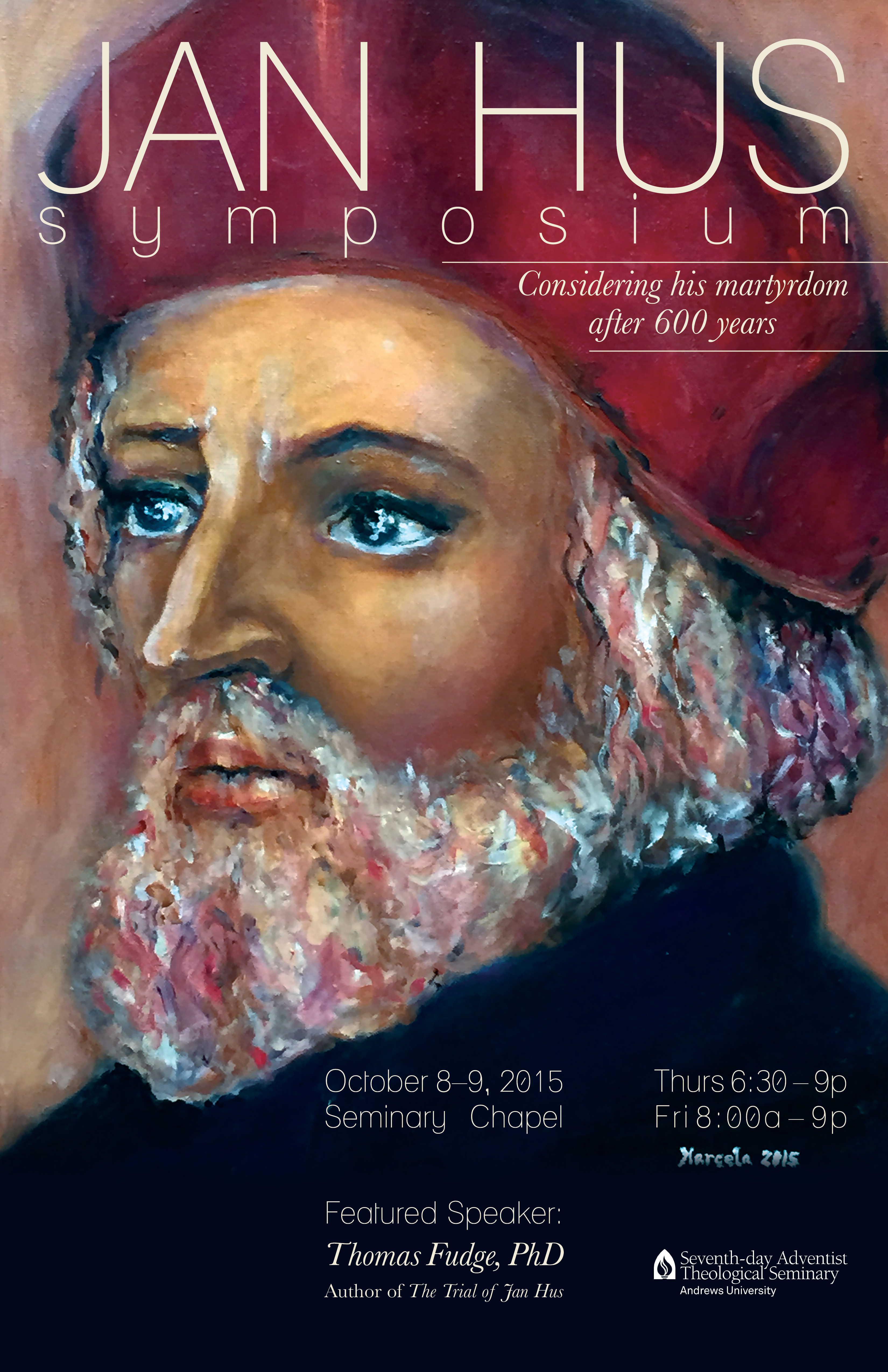 October 8-9, 2015. The Jan Hus Symposium was held from October 8-9, 2015 in the Seminary Chapel feauturing speaker Thomas Fudge, author of The Trial of Jan Hus.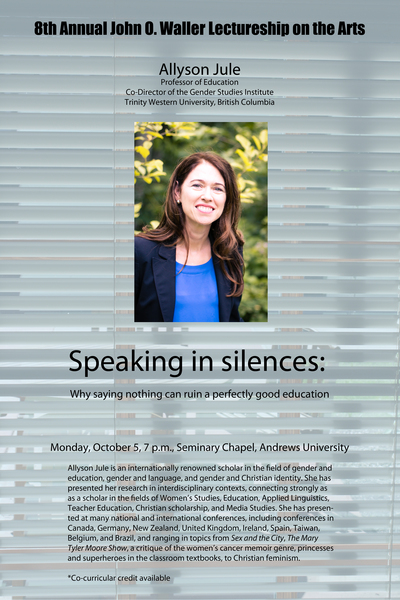 October 5, 2015. The 8th Annual John O. Waller Lectureship on the Arts took place on October 5, 2015 at 7:00 pm in the Seminary Chapel. The presentation, "Speaking in silences: Why saying nothing can ruin a perfectly good education," was given by Allyson Jule, professor of education, co-Director of Gender Studies Institute, Trinity Western University, British Columbia.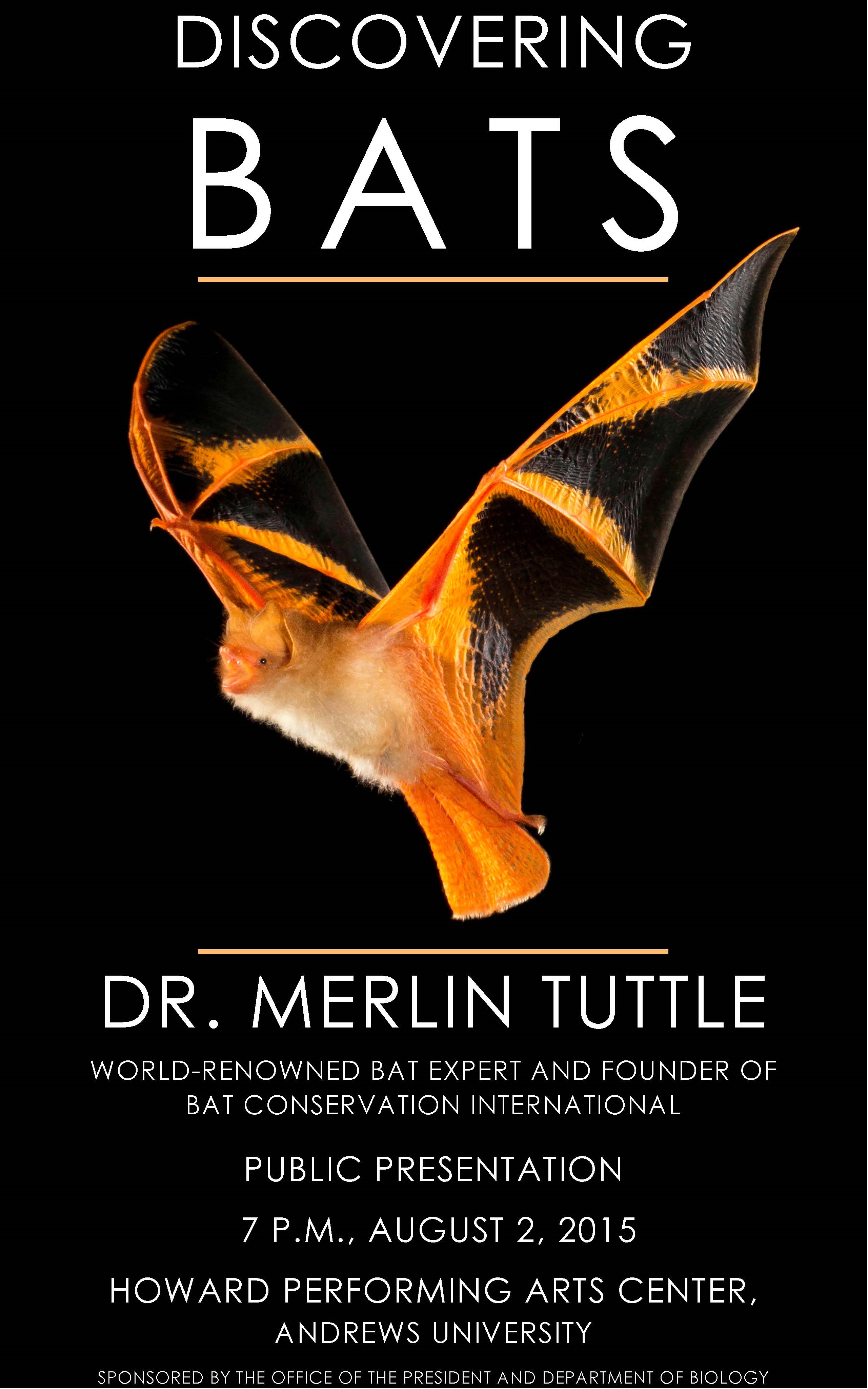 August 2, 2015. Dr. Merlin Tuttle, founder of Bat Conservation International, gave a presentation on August 2, 2015. Tuttle is an ecologist, wildlife photographer and conservationist who has studied bats for over 55 years. An Andrews University alum Tuttle completed his post-graduate work at the University of Kansas. He is known for his scientific discoveries, media appearances, popular articles, and photographs of bats. His work has been featured in the British Museum, Wall Street Journal, The New Yorker and National Geographic. His talk, titled "Discovering Bats," was recorded and will be available online this Fall. The event was sponsored by the Andrews University Office of the President, College of Arts and Sciences, and Department of Biology. Learn more about Tuttle's work at his website

July 16-18, 2015. The 3rd annual Adventist Conference on Family Research and Practice (ACFRP) took place from July 16-18, 2015.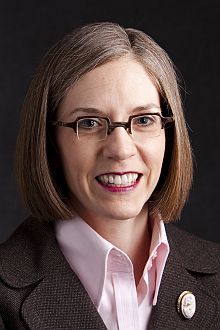 Summer 2015. L. Monique Pittman, Professor of English and Director of the J.N. Andrews Honors Program published an article entitled "Heroes, Villains, and Balkans: Intertextual Masculinities in Ralph Fiennes's Coriolanus" in the Summer 2015 Shakespeare Bulletin. View Article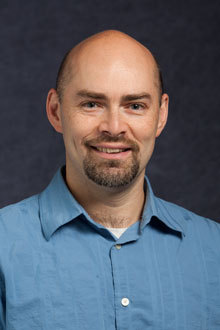 2015. Benjamin Navia, Associate Professor of Biology, is senior author on a recently published article in Physiological Entomology. The article, entitled "Parallel effects of temperature on the male cricket calling song, phototaxis of the female and the auditory responses of the L3 neurone," is based on work done with former students (Christina Burden, Tori Steely, Helen Hasegawa, and Esther Cha), Math Professor Shandelle Henson, Biology Emeritus Professor John Stout, and Gordon Atkins (formerly a professor at Andrews). View Article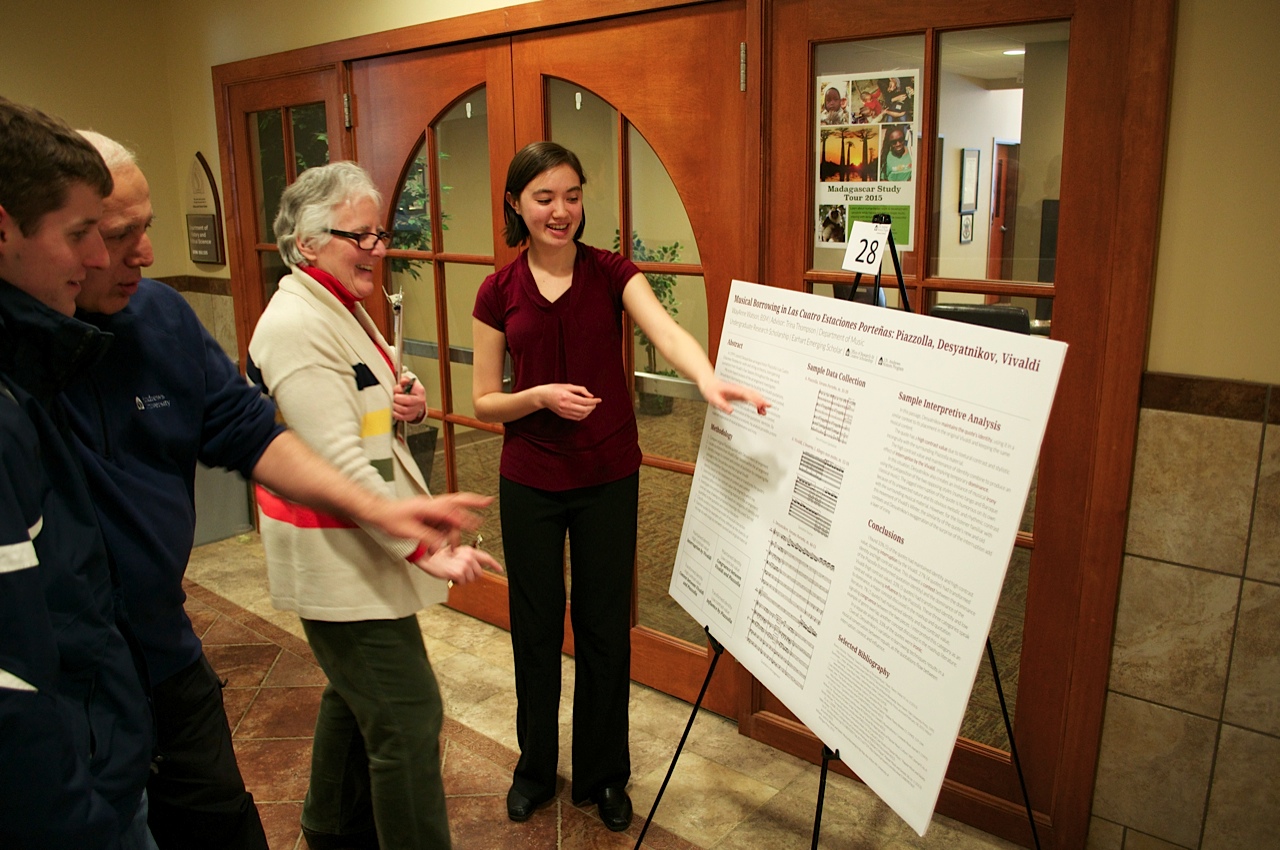 2015. Five undergraduate students received the Earhart Emerging Scholar Award for their research projects. Recipients included Cassandra Chlevin (Psychology), Cooper Hodges (Psychology), Shanelle Kim (English), Melodie Roschman (English/Journalism), and WayAnne Watson (Music). View Project Abstracts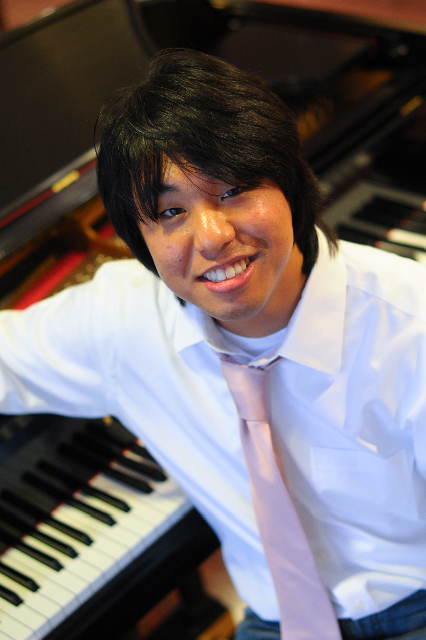 2015. Andrews University Singers and cellist Aaron Sinnett performed the World Premier of Michael Momohara's choral piece My Plea. The text of the piece was written by Mary T. Matsuzawa, a Japanese-American internee during World War II. Momohara wrote the piece as part of his Senior Honors Thesis. Listen to the Performance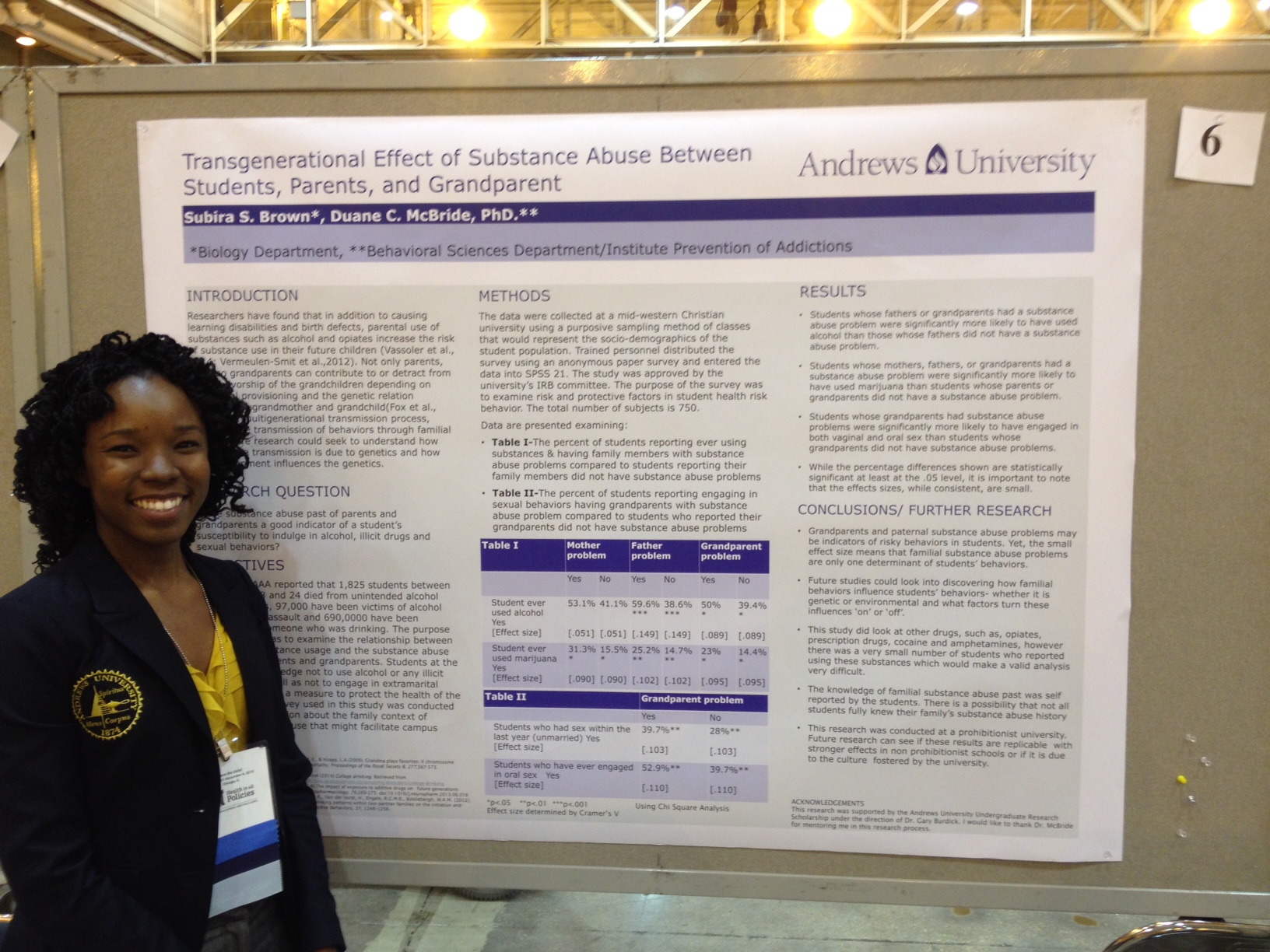 Subira Brown, an Undergraduate Research Scholar and J.N. Andrews Scholar, presented her poster on the "Transgenerational Effect of Substance Abuse Between Students, Parents, and Grandparents" at the annual meeting of the American Public Health Association.

Nina Lassonnier is working with Robert Jewett and Brian Booth on their senior design project. They are designing an automated rod cutter for Physics Enterprises. Nina is designing the conveyer, a part of the handling system, which will transport the rod to be cut. View Article
NEWS ARCHIVE (Click for older news stories)