Didactic Programs in Dietetics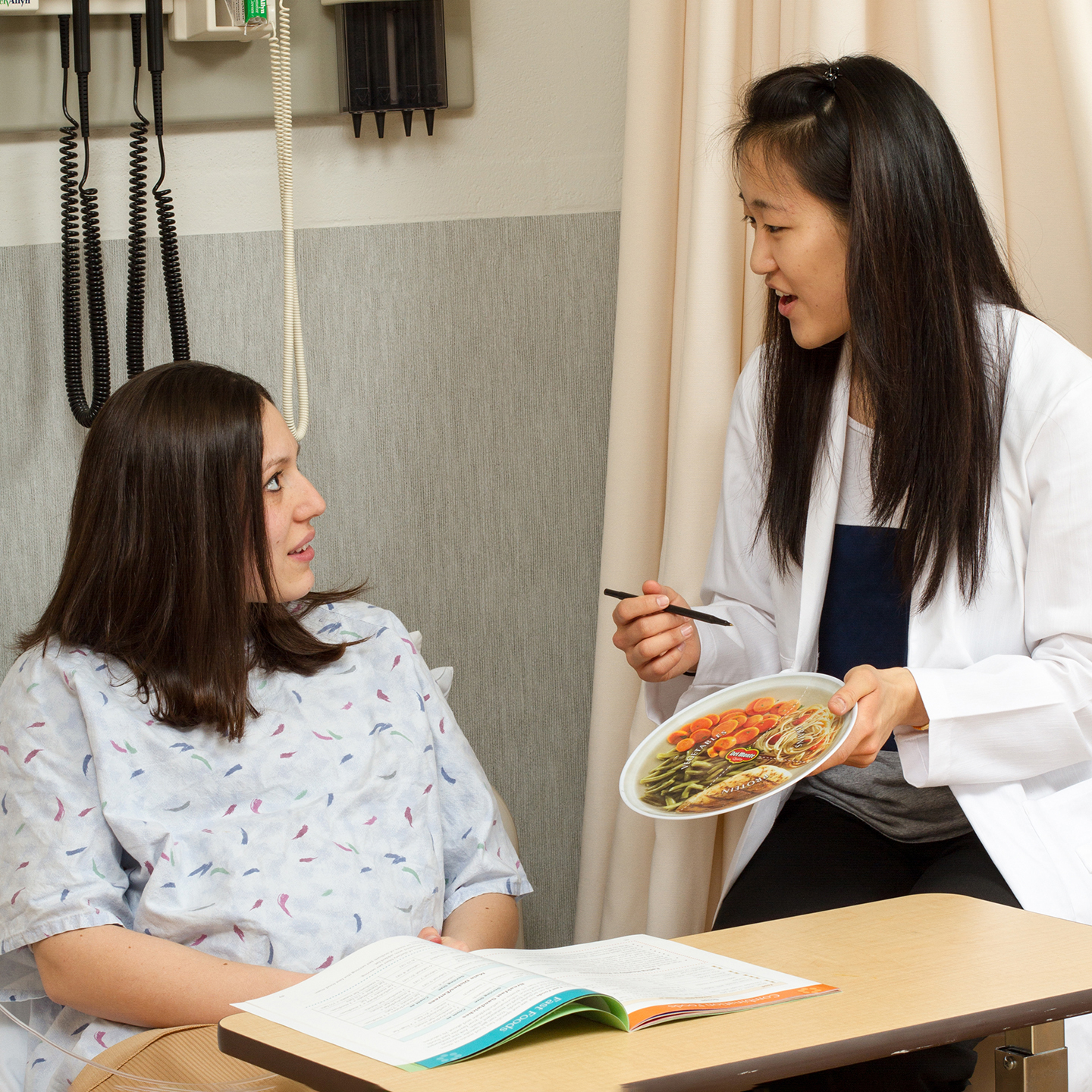 Prospective dietetics students are first accepted into the Wellness BHS (Non- Professional program). To transition into the professional program, students need to apply to the director of the Didactic Program in Nutrition and Dietetics (DP) in their sophomore year for acceptance into BS Dietetics.
Successful completion of the prerequisite courses listed below with
a minimum cumulative GPA of 3.0

a minimum overall GPA of 2.5 in the science and FDNT courses
...is required for entry into BS Dietetics. Upon acceptance into the professional program, the student's major will be changed to BS Dietetics.
Becoming A Registering Dietitian
Registered Dietitians (RDs) are considered food and nutrition experts. They have met the following criteria to earn the RD credential:
Completion of a minimum of a bachelor's degree at a U.S.

Regionally accredited university or college and course work accredited by the Accreditation Council for Education in Nutrition and Dietetics (ACEND), the credentialing agency of the Academy of Nutrition and Dietetics (AND)

Completion of a supervised practice program accredited by ACEND of the AND.

Passed a national examination administered by the Commission on Dietetic Registration (CDR).
In order to maintain registration, the RD must provide evidence of fulfilling continuing professional educational requirements to maintain registration. Some RDs hold additional certifications in the specialized areas of practice, such as pediatric or renal nutrition, nutrition support, and diabetes education. These certifications are awarded through CDR and/or other medical and nutrition organizations and are recognized within the profession, but are not required.
In addition to RD credentialing, many states have regulatory laws for dietitians and nutrition practitioners. Frequently these state requirements are met through the same education and training required to become a RD.
Our Accreditation
The Didactic Program in Nutrition and Dietetics (DP) at Andrews University is currently accredited by:
Accreditation Council for Education in Nutrition and Dietetics (ACEND)
120 S Riverside Plaza, Suite 2000
Chicago, IL 60606-6995
(312)899-5400
For More Information Please Contact