First Year Out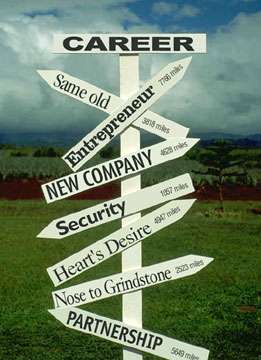 Transition can always be challenging especially when you are transitioning from college to your career! As newly graduates we often times fail to take the time necessary to prepare ourselves for this monumental change. Where you can no longer sleep in until your afternoon class, or have gourmet meals prepared and waiting for you to pick up, or where there are no more all-nighters, or the feeling of being broke. A transition that requires you to be professional, to have in many cases a 9-PM, cook your own meals, find your own place, have limited vacation time, and more importantly, to put into practice all you have learned and acquired throughout your college career. It is a wake up call but you don't have to worry. Listed below you will be introduced briefly to the 8 key issues mentioned over and over again by newly graduates that can lead to a successful transition as mentioned in "Making a Successful Transition from College to Career" by Randall S. Hansen, Ph.D., and Katherine Hansen, Ph.D. (to view full article)
Time-Related Factors
It's all about Time Management. As you enter the world of work you will quickly realize your handling various projects at a time, vacation time, and free time no longer exist and are replaced with managing bills, 40+ hours, lunch meetings, staff meetings, deadlines, and the overall maintaining of your job.
Professionalism in the Workplace
There is no time to slack off your professionalism can determine whether or not you get the job, how dependable you are, and how your employer perceives you.

A Job or True Calling?
Be Flexible. Open Minded and willing to learn! You might find yourself in a position you may have never thought you'd be in, but don't panic if the job is not right for you it's ok! You can transition all it requires is a bit of planning.
College Has Not Prepare You for Everything
One of the major complaints you here from recent graduates is that college failed to prepare them for the world of work! You will find that things like managing finances, living on your own, learning teamwork skills, and understanding different personality types are all part of the transition.

Finding Employment Probably Won't Be Easy
The Job Search takes time and planning. You always want to leave at least 6 months to do an in depth job search. This entails consistently seeking work, submitting resumes, using all resources, and setting up informational interviews. Sure you may find a job within that time and the hope is you do, but remember just like everything else there is a process. Remember to be aggressive as you are not the only recent graduate looking for work.

Don't Be So Full Of Yourself
Realize there are hundreds, thousands of others with your degrees and qualifications. Focus on showing how you can use your skills and talents to contribute to their organization.
College Grads Get Entry Level Jobs
Be realistic! As a recent grad you will most likely find an entry level job with entry level salary and entry level work hours. Be careful with your expectations and realize it may take time before you reach the level of success you desire.
Be Prepared for Salary Negotiations and Job Offers
Make sure you know what you want. You may be faced with more than one job offer and this is where you get the opportunity to decide which one is the best for you.
Information gathered through Quintessential Careers Copyright © Quintessential Careers. All Rights Reserved