AU Students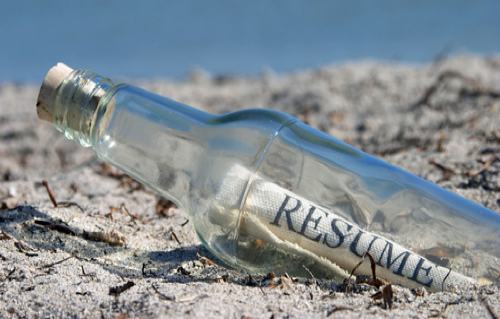 "You MUST have a Resume Cover Letter!" I'm sure you have heard this many times before.
Ever wonder what's so important about creating a Resume & Cover Letter??
WRITING YOUR RESUME
The Resume is a selling tool that is used to do one thing and one thing only. Get you an INTERVIEW! The Resume outlines your skills and experiences allowing the employer to get an idea as to how you can contribute to the employer's workplace. Your Resume is one of the most important ways to market yourself. A well-written resume showcases your most relevant professional self, and leaves the employer who reads it wanting to know more. Although you may have all of the requirements for a specific job, your resume will be a failure if the employer does not within 10-30 seconds decide "he/she has what it takes".
There is no one way to format your resume, and standards vaaary by discipline. However, there are content areas and general formatting guidelines that reflect best general practices. Check out
Resume Samples
and
Key Resume Action Verbs
to get started on writing that perfect resume today!
MyPrefectResumen.com
also has samples and templates available; contact the Counseling and Testing Center for a hardcopy template.
CREATING A COVER LETTER
A Cover Letter allows a potential employer to be introduced to you and your resume. It is the first document an employer sees, therefore serving as your first impression and also allows the employer to get a more comprehensive look at who you are and why you are qualified for the job. This being your first impression, you want to take advantage of the opportunity and prepare the reader for your application. State why you are you writing, why you are a good match for their organization/company, and when you intend to contact them.
During job search process writing a Cover letter can be very challenging. You are challenged to create a document about yourself that is not selfish and self-centered. But DON'T WORRY, we have all the tools necessary to aid you in this process. Follow these simple guidelines and you'll be on your way to creating an excellent Cover Letter.
Things to keep in mind as you write:
Explain your experiences in a story-like format that works with the information you've provided in your resume.

Go in-depth about important experiences/skills and relate them to job experiences.

Show the employer that you are tailoring the job application and making it your own.

Display your written communication skills.
There are also hardcopy Cover Letter templates available upon request at the Counseling and Testing Center.
YOUR COVER LETTER
THE HEADING
Your Contact Information

Your name

Local Address

Phone Number

Email Address

Fax Number (if applies)
THE DATE
THE ADDRESS OF COMPANY
Name of specific person

Title (if available)

Address of company
THE STRUCTURE
Leave space between heading (your contact info.) and name of specific person ("Dear Mr. Katzburg")

Use 1 inch margins all around the document

Single space your letter

Leave a space between each paragraph

Make sure letter is in the middle of the page

Leave three spaces between the closing ("sincerely") and your typed name
THE INTRODUCTION
Include the individuals name

Make sure to let them know WHO you are and WHY you are writing them

Don't forget to include the position you are applying for

Briefly identify how your skills, values, and goals would fit well within the organization

Briefly state how you will contribute and help the organization

Be Positive
THE BODY
The body allows you to persuade those reading why you are the perfect candidate

Do NOT include irrelevant details about the past.

Remember your resume is a resource you are using to support your cover letter.

Include strong reasons why you should be hired

Do NOT explain the entire resume remember it's a source of data only

Display the most important and relevant skills that will help you get the job

Impression Tip: Use the companies verbiage (specific wording) used on the job advertisement, description, or company web site
THE CLOSING STATEMENT
Restates your main points and reasons why you are the right match

Restates your skills and experiences that will show your alignment with the organization

Make sure you have included your phone number and email

Let employers know when you plan on contacting them next

IMPORTANT: Thank the readers for taking your application into consideration
Before sending your Cover Letter
PROOFREAD! PROOFREAD! PROOFREAD!
For more help?
Contact career@andrews.edu or success@andrews.edu