The Relaxation Room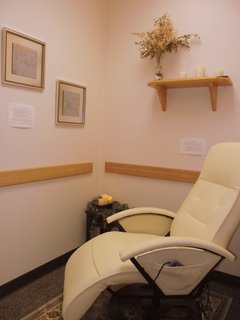 The purpose of the Relaxation Room at the Andrews University Counseling & Testing Center is to provide a space for students to develop and practice the relaxation skills that will enhance their academic productivity and their sense of well-being. In addition, it provides a space to practice the relaxation skills often discussed in the students' counseling work. Relaxation strategies are in integral part of treatment approaches to depression, anxiety, anger management, and sleep disorders, among other issues, and students will find a space and resources to develop or strengthen these skills. These resources include audio guides of various relaxation exercises, biofeedback instruments, relaxation music, a guide to print and online materials on relaxation, and a massage chair, among others.
If you are engaged in counseling at this time and you'd like to integrate relaxation training into your treatment plan, remember to consult with your counselor. Together, you can select the strategies that are more suitable for you and your goals.
How to Reserve the Relaxation Room
To use the Relaxation Room, go to the front desk and reserve a time. Let the front desk staff know what resources you'd like to use so they are available for you when at the time of your visit. You are also welcome to reserve time to use the massage chair while you listen to relaxing music. We have a few selections for you, but you're welcomed to bring your own.
We hope you enjoy our Relaxation Room. Come back often and let others know about it.
Resources for Relaxation & Stress Management:
For more information about stress management, visit HelpGuide.org and check out their Stress-Busting, Mood-Boosting Toolkit. HelpGuide.org content is developed in collaboration with the Harvard Medical School.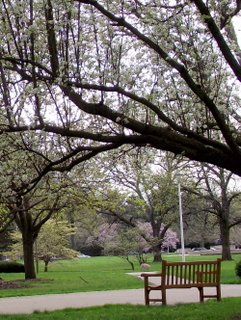 Self-Help Books on Relaxation & Stress-Management
The Relaxation & Stress Reduction Workbook
Martha Davis, Elizabeth Robbins Eshelman, Matthew McKay, Patrick Fanning
Live Right! Beating Stress in College and Beyond
Debra Atkinson, Pat Ketchum
Kicking Your Stress Habits
Donald A. Tubesing
Why Zebras Don't Get Ulcers: Guide to Stress-Related Diseases, and Coping
Robert Sapolsky
Wherever You Go, There You Are: Mindfulness Meditation in Everyday Life
Jon Kabat-Zinn