Endowment Funds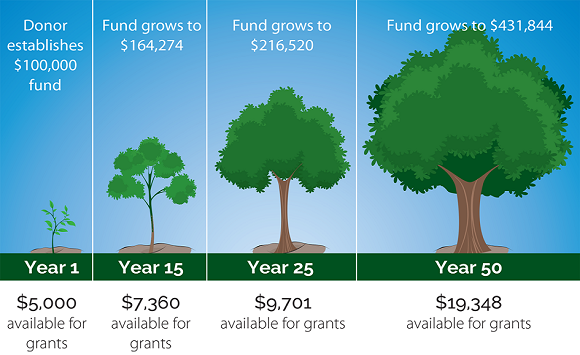 Endowment funds, in many cases, are a major factor for students making the decision to attend Andrews University. The following testimonies are proof that without endowments, many students would either not be able to attend, or would experience financial hardship to complete their degree.
My Name is Josileia, and I am from Brazil. I was born in a Seventhth-day Adventist family, and my passion is to serve the Lord with all my heart. Thank you so much!!! for providing me with the funds for the last credits that I need to finish my degree. I Know That God is the Owner and He is always able to help His children to continue serving Him till his Second Coming in the clouds of Heaven... Maranatha!!! God Bless Andrews University.
My name is Austin, and I am taking a Spanish studies major and in the pre-med program. It is a special person that takes their hard-earned money, and gives it for a cause without success being 100% certain. A person filled with kindness, generosity, humility, and most importantly, faith. Thank you for trusting in Andrews University and students' futures. Thank you for trusting in my future. May God continue to bless you as your financial investment continues to bless the lives of others.
Hello, my name is Leti and I am a pacific islander born in Honolulu, Hawaii. I am currently in the Master of Divinity program and have been working as a member of the South Pacific Island club, which has the objective of exposing the Pacific Culture to others in a Christ-centered way. A big thank you for funding of this scholarship. Your generosity has made it possible for me to continue my pursuit of education for the purpose of teaching others about Jesus. Thus, this scholarship is a gift that will continue to give to others the blessing of knowing Jesus, just as you have made Jesus known to me through your giving.
****************
There are three types of Endowment funds:

Endowed Scholarship Funds
Endowed Scholarship Funds allow hundreds of students attend Andrews University every year. These scholarships provide the resources to help worthy students who need financial assistance. Endowed Scholarship Funds provide a valuable asset both for recruiting new students and helping current students complete their degrees.

Endowed Chairs
Endowed Chairs are funds that allow Andrews to continue to attract, retain, and honor distinguished faculty members. These funds provide long-lasting financial stability as well as a permanent commitment to quality education. The recipients, who are chair-holders, are recognized for their personal achievements in their fields. These funds offer assurance that Andrews supports quality teaching. Examples of endowed chairs are: John Nevins Andrews Memorial Chair in Religion, Oliver S. Beltz Sacred Music Endowment Fund, Bashir Hasso Endowed Chair of Teaching Excellence in Business Ethics, and the Adventist Health System Endowed Chair of Business Administration.

Endowed Programs
Endowed Programs help to fund a specific program and allow Andrews to offer cutting-edge academics. These funds help assure a quality education at Andrews. Examples of current endowed programs are: Alice G. Marsh Memorial Endowed Lectureship, Andrews 1990 Endowed Research Fund, Andrews University General Operating Endowment Fund, Center for Adventist Research Operating Endowed Fund, Charles M. Randall Memorial Endowed Equipment Fund - Chemistry & Physics.

How to Establish an Endowed Fund
The more you give, the more students will benefit. Here are a few steps to help explain the process. Please feel free to contact the Office of Development at 269-471-3124 for assistance.
You will be given an endowed scholarship agreement to fill in the blanks as you see fit. The form is returned to the Office of Development upon completion.
After receiving the agreement, it is typed and given to our attorney to review. Then, you are sent the completed document. Please know you have the option of re-editing it to suit your intentions. If it is acceptable, you should sign and return it to the Office of Development in a reply envelope provided for your convenience. The attorney and president will sign it.
After the agreement is fully signed, a copy is sent to you, and a scholarship file is made for our office. The original document is kept in a fire proof vault in the Financial Records office. Also, the appropriate department or school administering the award will receive a copy.
Only the endowment income is used for scholarship funds. The principle always stays intact. A donor may take up to five years to reach the minimum activation level. For endowed scholarships, this amount is $15,000. For endowed chairs and programs, it is $1.5 million. Once activated, the principal is invested for a year to accrue interest and the awards are made to student recipients. Monies will not be distributed until after the first year the fund is fully endowed. Donors may add to the endowment anytime and anyone is welcome to donate.
You and your family will know the great satisfaction that comes from fostering the education and development of generations of Andrews' men and women. Your gift will make a world of difference for our church and society.