Undergraduate Research Mentor Award
2019 School of Health Professions Recipient:
Darah Regal (Speech-Language Pathology & Audiology)
Student Comments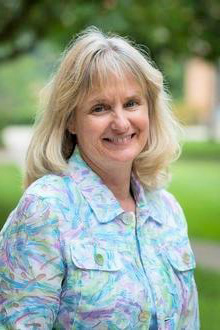 "Dr. Regal is an excellent mentor and research guide, and I believe she is truly in the right field. During my time with her, she pushed me to submit and present our project at both the state and national level. She has such a passion for students and audiology, choosing to specialize in such a needed area of audiology—central auditory processing."

"Working with Dr. Regal has been one of the highlights of my undergraduate experience. She has always encouraged me to do my best and has given me sound guidance through the different steps of my university journey. I had the privilege of having Dr. Regal as the advising professor for my research project. She was willing to explore ideas with me and encouraged me to work with a clinic off campus for my research project. Even though my research was more independent, she helped me to stay on track and was an amazing support throughout the process. I want to thank Dr. Regal so much for everything that I have learned from her and for the amazing mentor that she has been to me."
"I had a great experience doing research with Dr. Regal. She gave me the tools I needed to figure things out on my own. I always knew that she was there to support me and assist me, but I had the independence to really know that it was my project and I could claim and feel proud of my work."
"Doing research with Dr. Regal was a remarkable experience. I learned so much from her and I truly appreciate how she pushed me to struggle with the hard aspects of the research process on my own. She knew I would learn so much more that way, and she was right. Her commitment and love for her clients is clearly demonstrated in her work and inspired me throughout the whole research process. I am so grateful for the massive amount of time and interest in me that she invested. I cannot thank her enough for that. Her influence during our research has given me so much more confidence and passion for helping people, and I hope that God blesses the years of research to come."
"Working with Dr. Regal has always been a joy, both in class and outside of it. Doing research with her has been no different. Dr. Regal is incredibly knowledgeable about the research process, and for someone like me, who has never conducted research before this time, that was extremely helpful. She has been patient with me despite all of my questions, and understanding despite all of my shortcomings. I have loved working with Dr. Regal over the course of my research, and I look forward to working with her more in the future."
"Dr. Regal has been very influential in shaping my career goals and encouraging me to pursue the areas in which find most interest. She is open and approachable, and has a heart for students. From the day that I approached her about doing some kind of research with her, to presenting it at a national conference, she was with me every step of the way encouraging me to do my very best and to share with others what I was interested in. She showed me the importance of asking questions, questioning my own findings, and seeking out answers and methods on my own. I can easily say that my time spent with Dr. Regal and research at Andrews University was by far some of my most well spent time. Without her guidance, I very well may not be on the career path I am today or have found my own passion for investigation and research. Not only has she been an excellent mentor, but she has been a good friend."