Undergraduate Research Mentor Award
2019 Social Sciences Recipient:
Melissa Ponce-Rodas (Behavioral Sciences)
Student Comment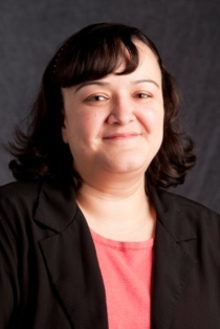 "Dr. Melissa Ponce-Rodas… What can I say? No student's research experience is complete until given the chance to cross paths with a professional of her caliber. She embodies the whole person concept as described by God's Servant in her inspired work Acts of the Apostles, p. 318: 'No matter how high the profession, he whose heart is not filled with love for God and his fellow men is not a true disciple of Christ.' During my time with Dr. Ponce-Rodas, I have seen first-hand her devotion for her mentees—myself included—as well as her profession. On the relational aspect of working with her, I am touched to see how we were—as I am positive her current mentees still are—her most important asset, our well-being her number-one concern. While mentored by Dr. Ponce-Rodas, there was never a time when she assigned me a task in which she did not take the time to also assess my current life situation, and, if needed, lend a helping hand or a much needed and appreciated word of advice, whether career or non-career related. Having Dr. Ponce-Rodas as my research mentor was nothing short of a blessing as sharing our values enhanced our work and our connection. Workwise, she offered us a safe environment and set the ideal tone for any mentee, new or seasoned, to grow professionally and spiritually, especially while handling such a sensitive and taboo subject as it is the existence of domestic abuse in the SDA Church. The knowledge and practice I acquired while working with her will always be unparalleled. Only with her did I have the opportunity to exercise in the real world what I learned in the classroom. Only with her did I find out that such a field as Community Psychology exists and how rewarding and innovative it is! If not for her, I would have never imagined I was up to the challenge of presenting my own posters at different research events, during which my work was also noticed and complimented by other professors. No other professor or advisor I had during my run through AU kept me in mind for any professional development opportunity like she did, whether a work shop or a conference; not once did she leave me outside of her agenda. Every research-related meeting with her was stimulating, thus inviting me as her mentee to ask more questions. She welcomed any useful input and insights I offered related to the subject, while also clearing away confusion. Dr. Ponce-Rodas has undoubtedly been, and will always be, pivotal in my personal, career, and professional development. No other educator and community servant will bring credit upon AU by touching the lives of her mentees and students as Dr. Melissa Ponce-Rodas ever will. Any educational institution needs to be aware of the honor it constitutes to have this eminence within its ranks."