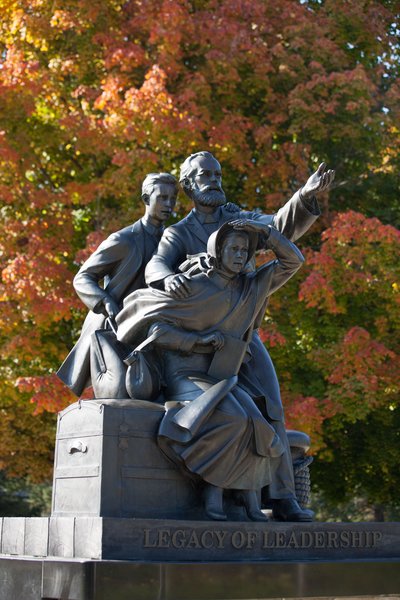 Andrews University Community Covenant of Care
In humility value others above yourselves. Philippians 2:3
As a Seventh-day Adventist Christian learning community, Andrews University is guided by the teachings and example of Jesus. In that context, we regard our personal rights and preferences as secondary to His call to care for the wellbeing of others, especially during the COVID-19 pandemic. This is our shared responsibility (see our Statement of Responsibility) and one for which all members of the Andrews community will be held accountable.
While it is not possible to eliminate the risk of COVID-19 infection completely (see Statement of Responsibility), each one of us as students, faculty and staff must take extraordinary steps to help stop the spread of infection by persistently protecting and caring for our own and others' health and safety.
Therefore, you, as a valued member of our campus community, are asked to help create a culture of care by practicing our Andrews University Community Covenant of Care. A violation of this Covenant would constitute a violation of the Code of Student Conduct and the Employee Handbook and may lead to disciplinary processes.
We will continue to monitor our protocols in light of guidance from the CDC and public health officials. We also seek your understanding as this may lead to additional new measures or the relaxing of some other requirements over time.
The Covenant includes, but may not be limited to: