Internship
Andrews engineering department encourage our students to participate the internship programs to add your experience and knowledge.

Automotive and Energy Research Experience at Oakland University in Rochester, MI
Application https://sites.google.com/oakland.edu/aerim-reu (Deadline: March 10, 2020)
Engineering Intern - Summer 2020
Performs basic civil/environmental/architectural engineering work. This may include design, analysis, planning, data/asset management engineering inspection for various Public Works projects
Summer 2020 application: https://www.appone.com/maininforeq.(Until filled)
City of Holland, Michigan - Summer Intern
Paid internship opportunity for a Civil Engineering student or an Engineering student interested in Civil Engineering or Construction Management. Under the direction of the City Engineer, this position will be responsible for performing field inspections to check if local development projects are proceeding according to approved plans, assist the City of Holland in evaluating the condition of the road network, perform field inspections to check on the progress of road construction projects, assist with permitting and design review and other duties as assigned
Summer 2020 application: https://mi-holland.civicplushrms.com/CareerPortal/JobDetail.aspx? (Deadline: March 25, 2020)
Student Internship Highlights

Jocean Vieira is a mechanical engineering senior with
experience in 3-D printing and machining. Over the
year, Jocean worked in St.Joseph as an intern at JMC
Industry, a company that specializes in industrial
robots and automation. At the end of this internship,
Jocean received a job offer from the company and will
start working for this company full time as of this May.
Lisa Kamikazi is a chemical engineering concentration
senior. During the summer of 2021, Lisa worked as an
intern at the Water and Sanitation Corporation (WASAC)
in Rwanda. During the internship, Lisa learned about the
different purification processes that water goes through
to ensure that it is purified and was involved in the
testing process to determine the number of impurities
or to determine the presence of harmful bacteria and
chemicals in wastewater.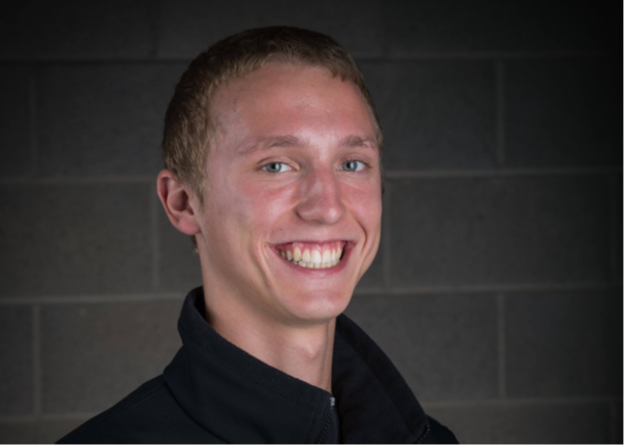 Ben Dronen is a triple major senior. He is majoring in
electrical and computer engineering concentration,
computer science, and mathematical studies Over the
past 8 years, Ben has worked as a student programmer
for the Servers and Networks Department of ITS. Last
summer, he worked as an IT Systems Intern at
Sweetwater Sound Inc. at Fort Wayne, Indiana. Upon
graduation, Ben will begin working as a Software
Engineer at Ford Motors in September.