Programs
ENGINEERING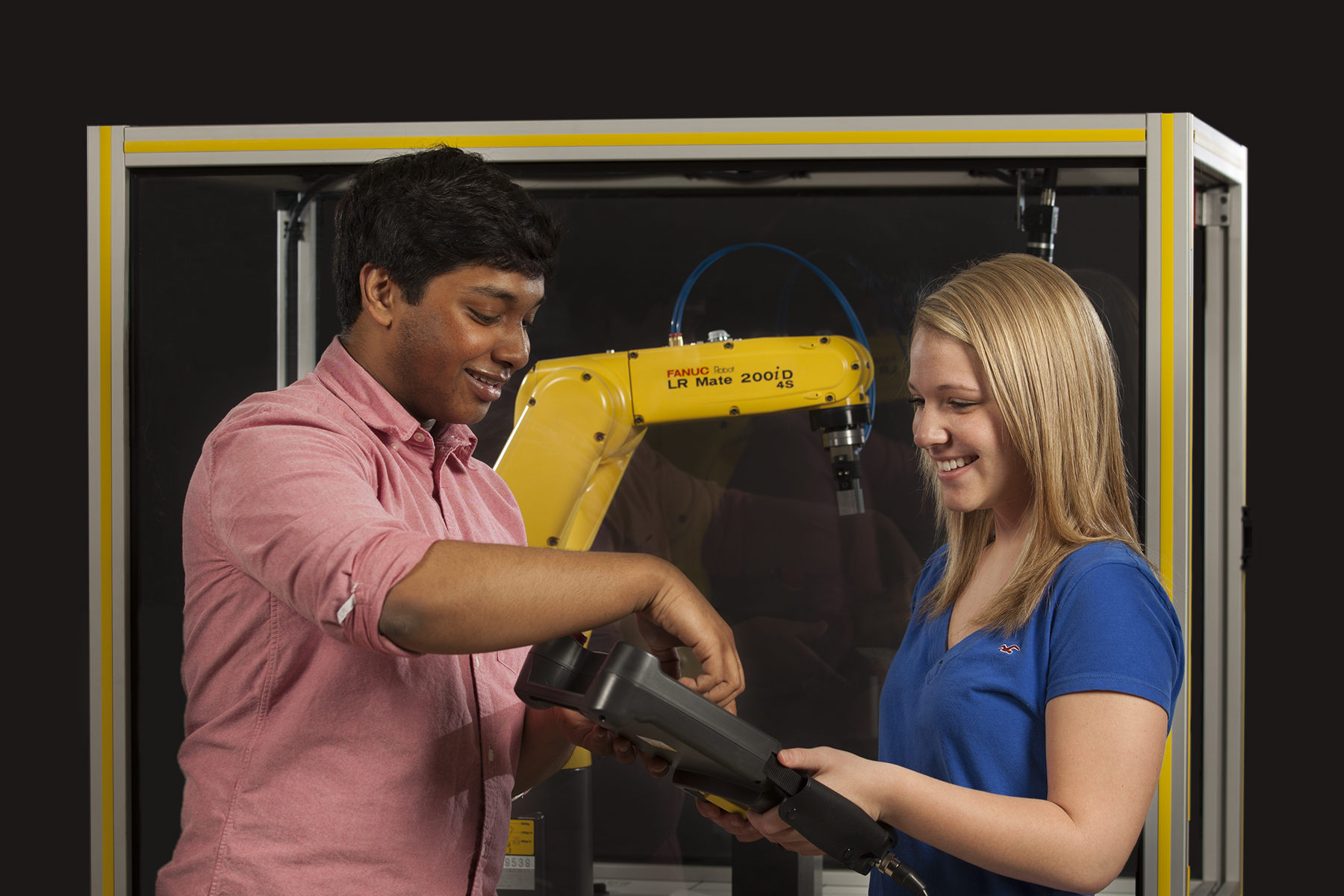 We offer a Bachelor of Science in Engineering (BSE) with the following concentrations:
2023-2024 Course Outlines:
2022-2023 Course Outlines:
2021-2022 Course Outlines:
2020-2021 Course Outlines:
2019-2020 Course Outlines:
These four concentrations build on a strong traditional mathematics, science, and engineering core.
Chemical Engineering
focuses on design and operation of chemical processes and optimization of production.
Electrical Engineering focuses on the design and development of electrical systems to process information and transmit energy.
Computer Engineering
focuses on the area of digital systems, communication systems, and computer-controlled instrumentation and computer simulation.
Mechanical Engineering
concentration focuses on the elements of mechanical design and the electromechanical elements of smart machines.
Engineering Program Educational Objectives

The Andrews University Engineering Program prepares its graduates to be:
Globally, environmentally, and socially responsible engineering professionals and engineering scholars who are professionally equipped to solve diverse problems and change the world.
Engineering professionals and scholars who are an integral part of the intellectual conversation of the Seventh-day Adventist Church and who actively contribute to its world-wide mission.
Engineering Program Student Outcomes
An ability to identify, formulate, and solve complex engineering problems by applying principles of engineering, science, and mathematics
An ability to apply engineering design to produce solutions that meet specified needs with consideration of public health, safety, and welfare, as well as global, cultural, social, environmental, and economic factors.
An ability to communicate effectively with a range of audiences.
An ability to recognize ethical and professional responsibilities in engineering situations and make informed judgements, which must consider the impact of engineering solutions in global, economic, environmental, and societal contexts.
An ability to function effectively on a team whose members together provide leadership, create a collaborative and inclusive environment, establish goals, plan tasks, and meet objectives.
An ability to develop and conduct appropriate experimentation, analyze and interpret data, and use engineering judgement to draw conclusions.
An ability to acquire and apply new knowledge as needed, using appropriate learning strategies.
Engineering Program Enrollment & Graduates
Enrollment Graduates
2021-22 80 6
2020-21 70 16
2019-20 79 13
2018-19 82 16
2017-18 77 18
2016-17 92 10
2015-16 83 14
2014-15 85 8
2013-14 75 14
2012-13 74 9
2011-12 64 8