Instructions for Making a Deposit
After you login to TouchNet you will be directed to this eDeposit page:

Select the term you can see (Spring 20xx or Fall 20xx or Summer 20xx).
Note that this is not the term you are planning to attend, but rather to the current academic term in the system. (used for accounting purposes)
Do not select the the term listed as "Univ Apartments".
Click "Select."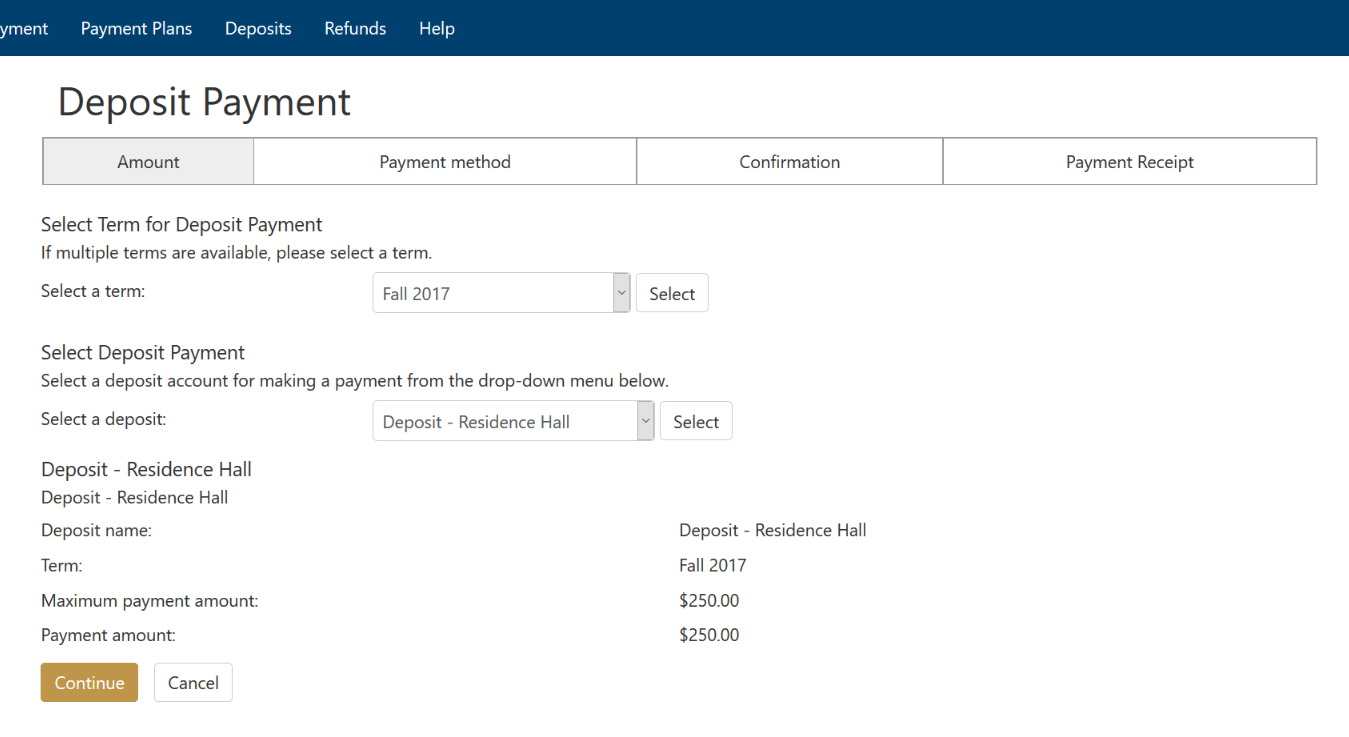 Use the drop-down menu to select the deposit you wish to make. For a residence hall deposit, choose "Deposit-Residence Hall." Click "Select."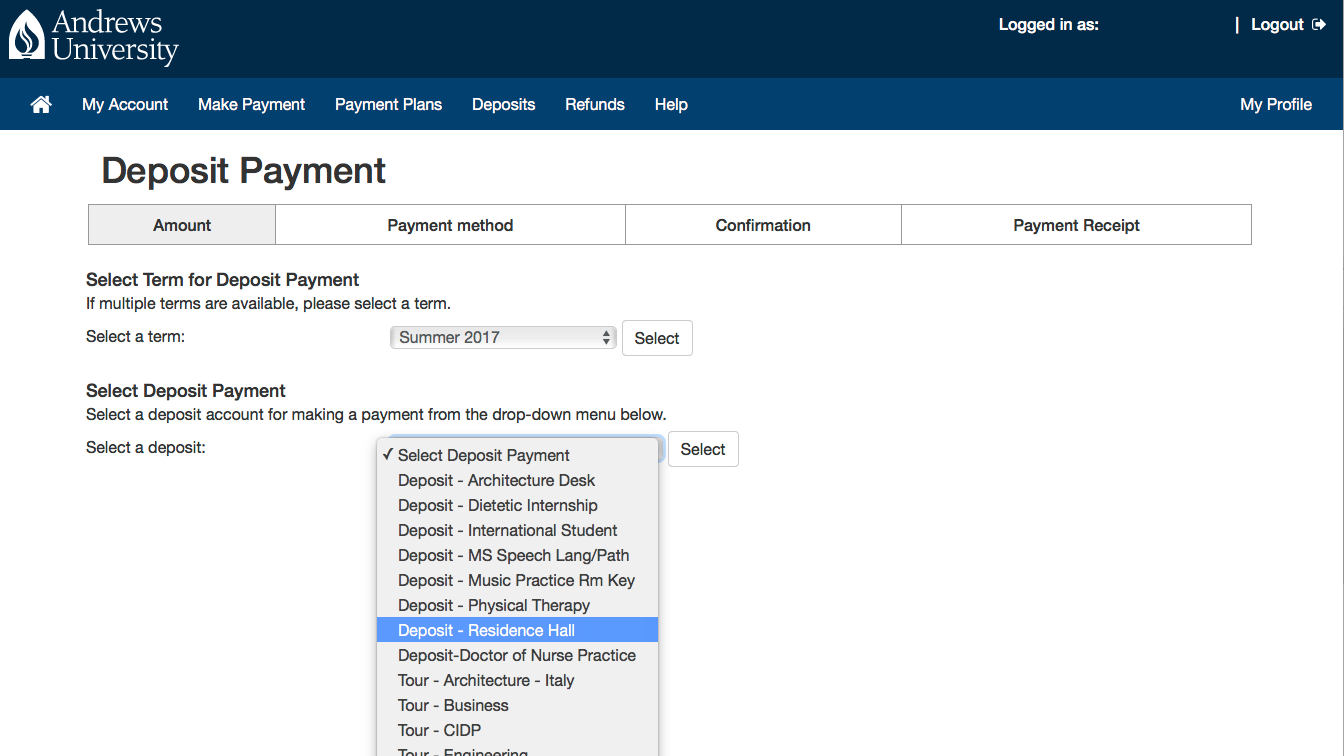 The deposit amount to pay will be displayed. Click "Continue."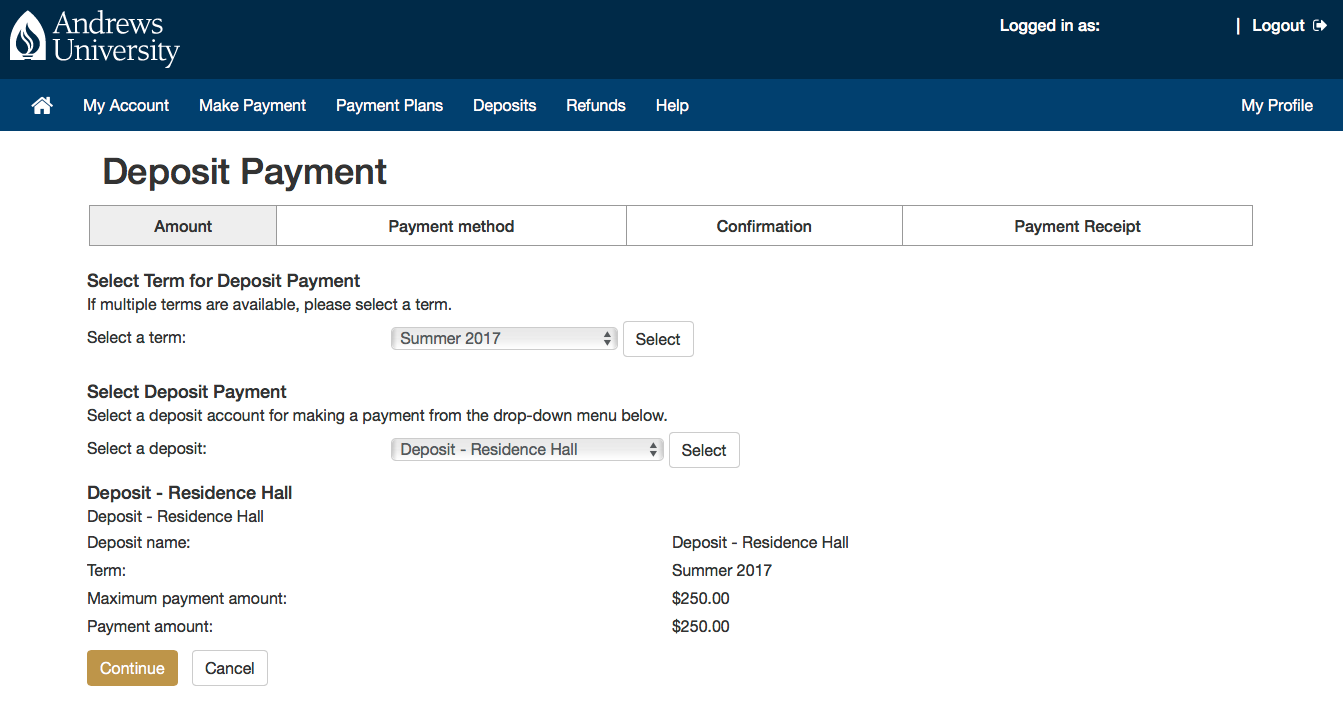 Use the drop-down menu to select the payment method. Click "Select."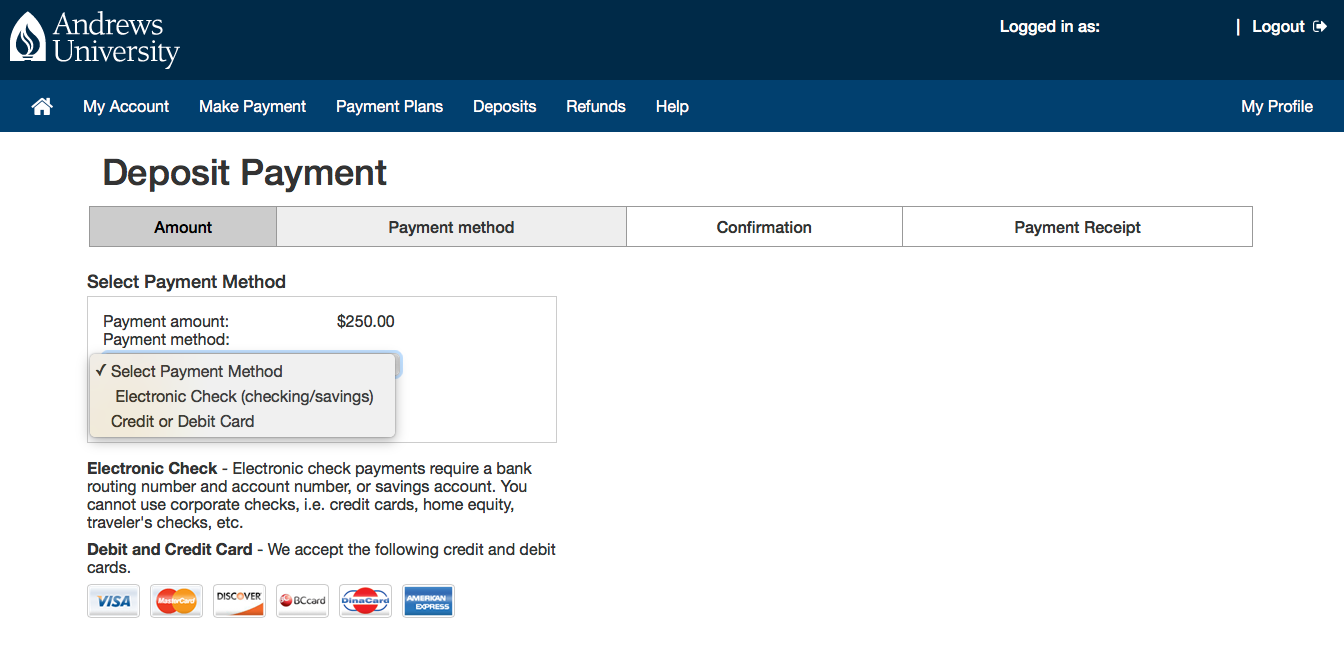 After providing the requested Electronic Check or Credit/Debit Card information, review the payment summary page, agree to the term and conditions, and click "Submit Payment."
To continue with making your deposit please click the button below.