Highlights 09-10
2010 Summer Graduation
Photos of the 2010 summer honors graduates
27 April 2010
Honors Hoagie Fest at Nethery Hall
26 April 2010
Honors student Tyler Bodi and friends enjoy hot dogs after competing in the annual Beach 2 Bank Challenge. The boys, along with Mike Martins (not pictured), competed together on Team Puppy Feet, finishing 7th place out of all-male teams. (Photo featured in Week in Pictures.)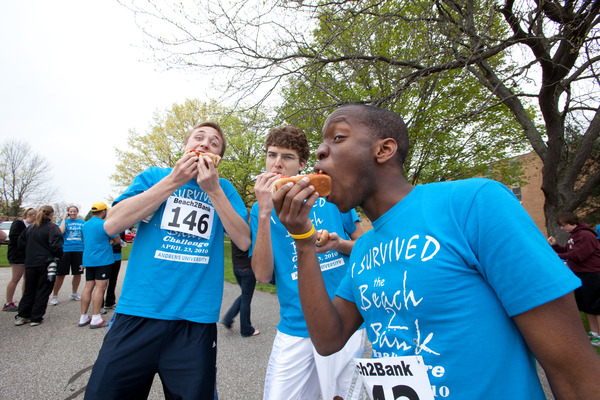 Mike Martins (front) and Tyler Bodi (behind) cross the finish line at the end of the annual Beach 2 Bank Challenge. The boys competed together on Team Puppy Feet, finishing with a 15th place overall time of 1:38:59. (Photo featured in Week in Pictures.)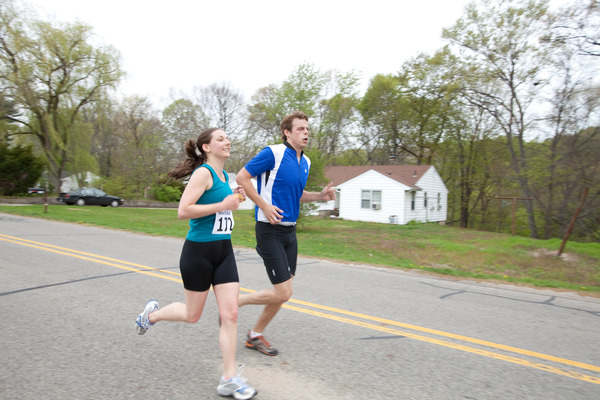 Honors students Shastin Purvis and Adam Shull completed the Beach 2 Bank Challenge course with a time of 1:36:41. The couple won 3rd place for the co-ed category and placed 12th overall. (Photo featured in Week in Pictures.)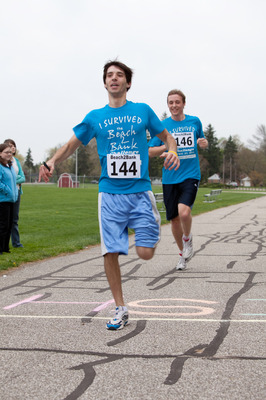 19 April 2010
Naomi Jackson presents "Experiencing Emotion in Music" to colleagues during the J.N. Andrews Honors Thesis Symposium held on Friday at Nethery Hall. Twenty other students presented that day on topics such as "Integration in Lamson Hall," "Omega-3 Fatty Acids & Bipolar Disorder," "Gender Differences in Sexual Behavior within Anglo and Hispanic cultures" and "Beta Stability: Is It Recession Proof?" among others. (Photo featured in Week in Pictures.)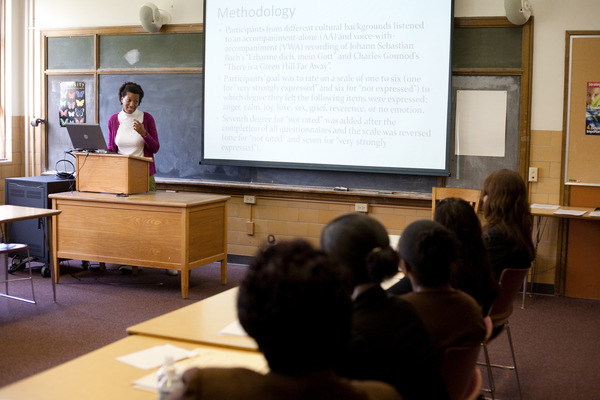 Students, faculty and staff enjoy light refreshments during the J.N. Andrews Honors Thesis Symposium held in Nethery Hall. (Photo featured in Week in Pictures.)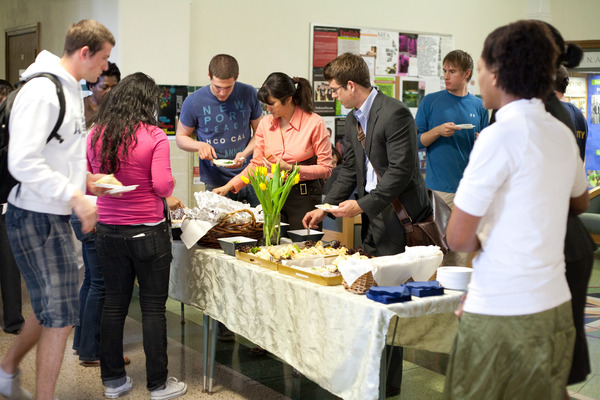 16 April 2010
Honors Thesis Symposium
15 April 2010
Western Heritage performs Tartuffe.
04 April 2010
Taming of the Shrew at the Chicago Shakespeare Theatre.
22 March 2010
The Celebration of Research included faculty, student/faculty and faculty/faculty research and creative scholarship, as well as a number of J.N. Andrews Honors student projects. "Now that I've done research, I appreciate it all the much more. Research might seem dull and boring, but it's actually just the opposite. It's interactive and interesting. Research is all about making a difference in your field: bringing new light to a topic, or changing the old assumptions surrounding it," says Kellee Krautwurst, a speech-language pathology & audiology major an Honors student. (Photo featured in Andrews Agenda)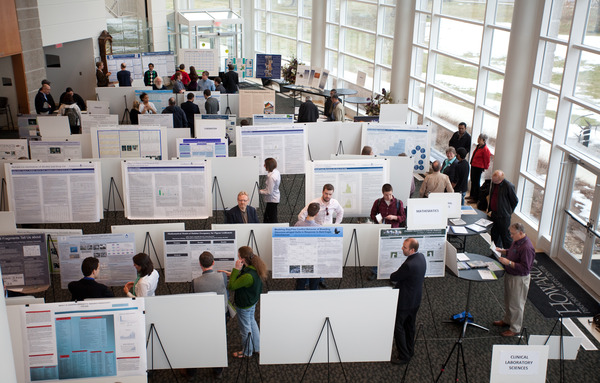 10 March 2010
Three students volunteer for a wellness event held on Nutrition Day by the AU Nutrition Club. The Nutrition Day Celebration was held at the Campus Center and included information booths, handouts, healthy snacks and activities for all. (Taken from Week in Pictures)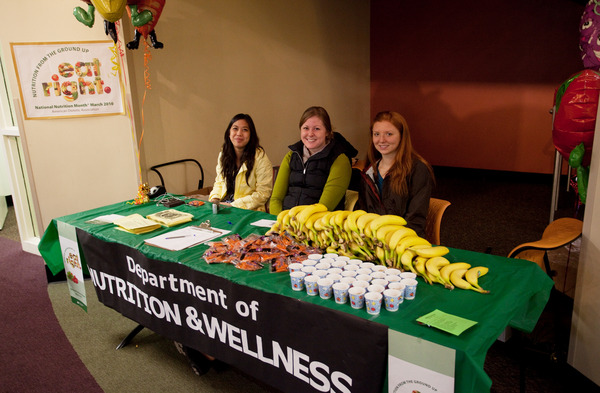 09 March 2010
Daniel Moskala explains his "Beta Stability: Is it Recession Proof?" research poster to a student during the 2nd annual Celebration of Research. Moskala's advisor is Alan Kirkpatrick, assistant professor of finance in the School of Business Administration. (Taken from Week in Pictures)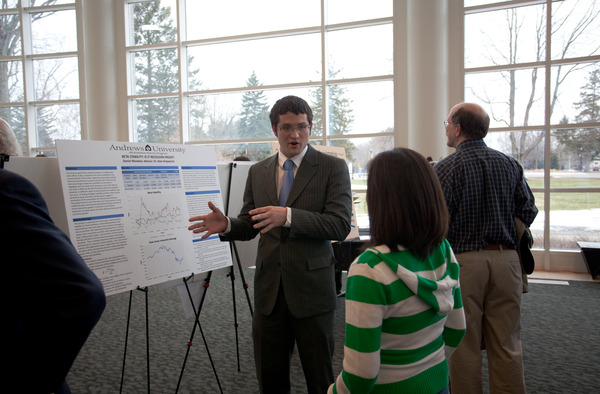 Nigel Gillespie explains his joint research project with Kendra Anderson's "Synthesis of Valproate Prodrugs and Their Effect on the Inositol Levels of Yeast Cells" to an onlooker at the Celebration of Research held in the Howard Performing Arts Center. Gillespie and Anderson's advisors are Desmond Murray, assistant professor of chemistry, and Marlene Murray-Nseula, assistant professor of biology. (Taken from Week in Pictures)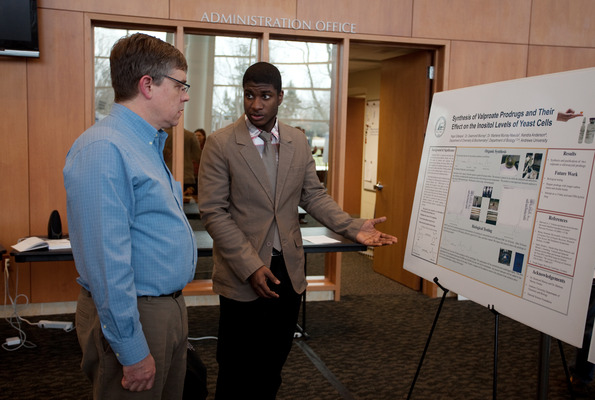 05 March 2010
Honors Poster Session
05 March 2010
Twenty-three senior J.N. Andrews Honors students participated in the Honors Thesis Poster Session, held Friday, March 5 in the lobby of Chan Shun Hall. Here, Casey Graves discusses his thesis poster, "An Assay of Phytohormonal Activity in Rhizobium rubi and Rhizobium radiobacter." His advisor was Robert Zdor, professor of biology. (Taken from Week in Pictures)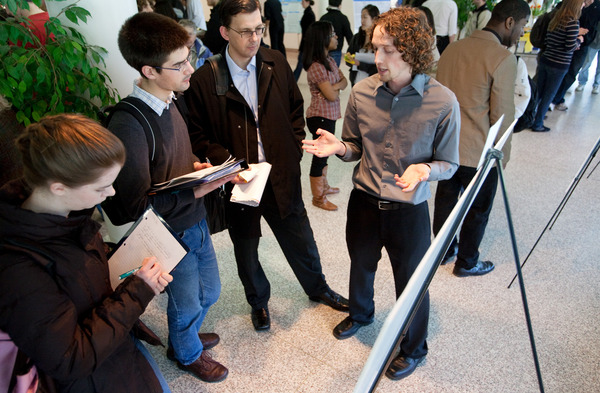 28 February 2010
(L-R) Sarah Lee, Jason Park, Sharon Jang, Andrew Yoon, Kellee Krautwurst and Eric Byun are all smiles during the KASA Banquet held at the Century Center in South Bend, Ind. Over a hundred people attended the event and enjoyed a night of food, games and entertainment. (Taken from Week in Pictures)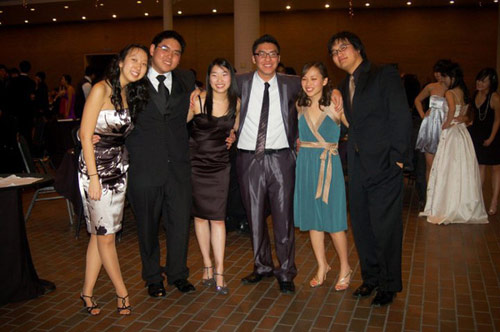 28 February 2010
Senior Eric McLean was recognized for four years on the Andrews University Lady Cardinals Basketball team, following a victory against Silver Lake College. McLean received a signed basketball and small gift from her team, and a tribute written by Coach Ivan Davis was read in her honor. (Photo from Week in Pictures)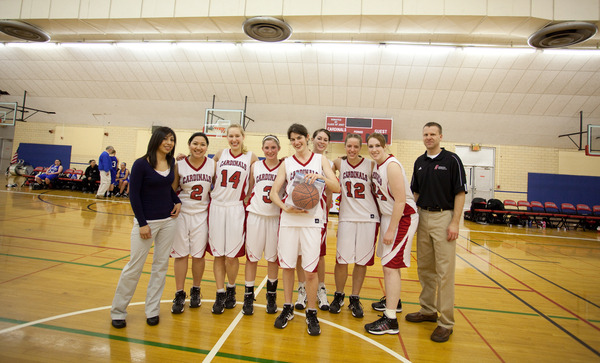 Seniors Duane Anglin and Ryan Little were recognized for their contributions to the Andrews University Cardinal Basketball team following their final season game against Silver Lake College. Anglin has been a member of the team for one season, and Little for two. (Taken from Week in Pictures)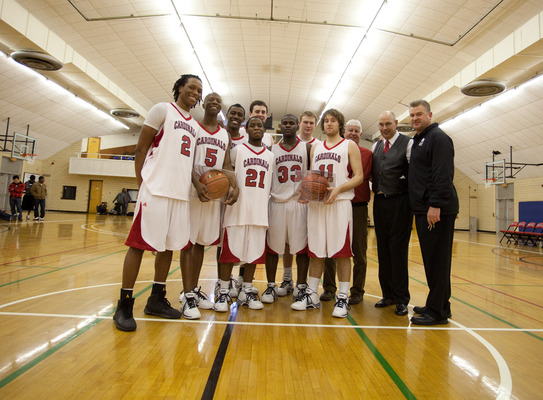 21 February 2010
Cinderella performed by the Jauffrey Ballet at the Auditorium Theatre in Chicago, IL.
19 February 2010
Honors Agape Feast photos, taken by Katelin Mitchell. More of her photos featured in Week of Pictures.
19 February 2010
Honors Agape Feast
13 February 2010
Debbie-Ann Francis and friends go tubing during Brr..BQ. (From Week in Pictures)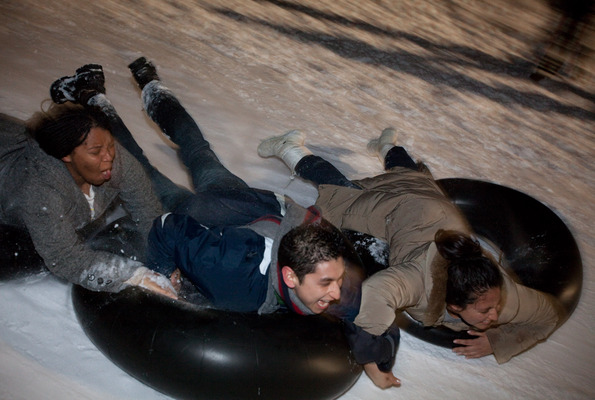 11 February 2010
Andrews University Student Association (AUSA) president Jasmine Saunders introduces the 2010 candidates for election to student government. Each candidate, including Tyler Bodi, addressed the student body at University Forum in the Howard Performing Arts Center. (From Week in Pictures)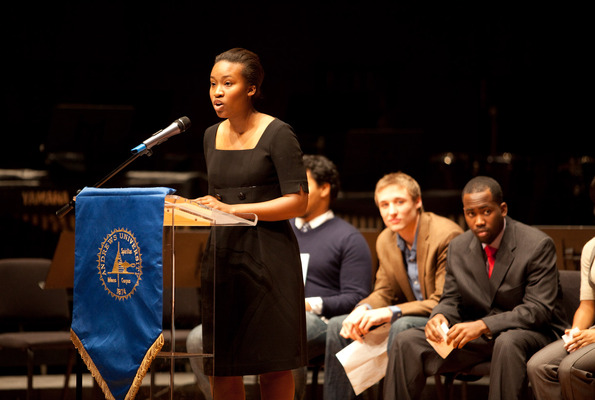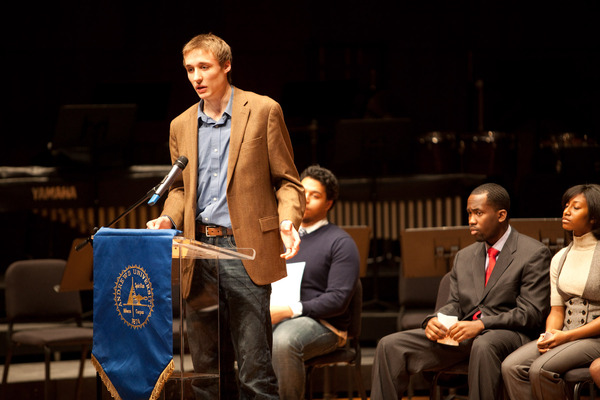 06 February 2010
The Andrews University Sinfonietta, performing in the Howard Performing Arts Center. (From Week in Pictures)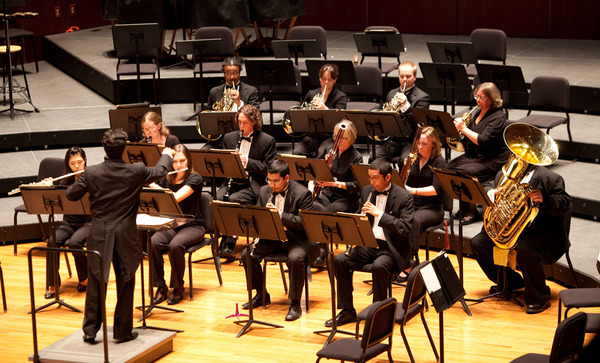 30 January 2010
While taking part in R.O.C.K. (Reaching Out Connecting Kids), one of several outreach ministries sponsored by the Office of Campus Ministries, Honors student Casey Graves gave a boy a higher vantage point to take in all the action. (From Week in Pictures)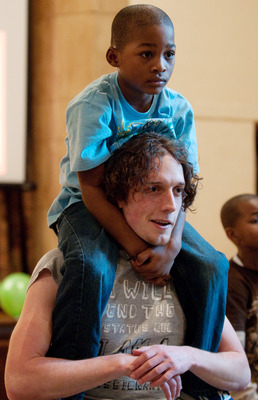 25 January 2010
Honors student Filip Milosavljevic introduced Week of Spiritual Emphasis on Monday by overviewing the week's theme: Heart of the Matter: Why Do We Believe? (From Week in Pictures)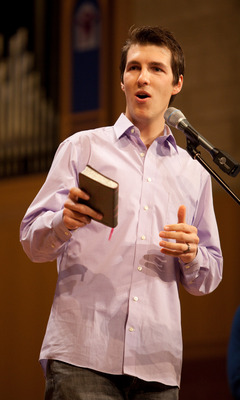 21 January 2010
Honors faculty Duane McBride was the featured speaker for Chapel. (From Week in Pictures)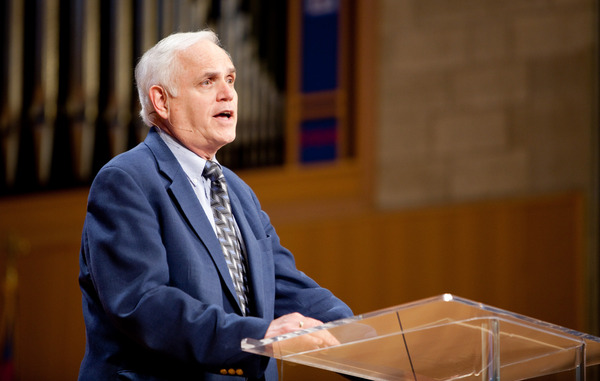 18 January 2010
Volunteers including Honors students Debbie Ann Francis and Sharmilla Price sorted donations at the MLK Food Drive. (From Week in Pictures)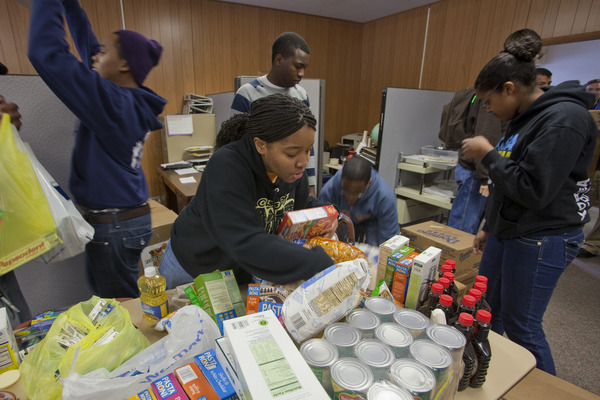 14 December 2009
Honors featured in the Andrews Agenda!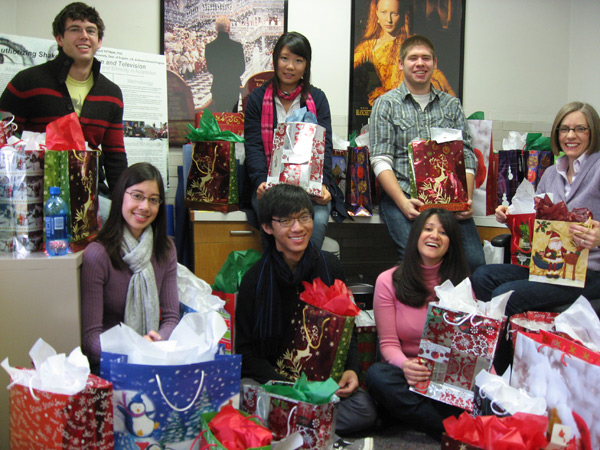 9 December 2009
BioFeedback Newsletter Winter 09-10 includes information about several of our Honors students!

3 December 2009
Fall Thesis Symposium
3 December 2009
Wrapping up the Toy Drive and Enjoying the End of the year Goodies!
2 December 2009
Toy Drive featured in the Andrews Agenda!
"Donations are starting to accumulate under the tree for the J.N Andrews Honors Program's Christmas toy drive. The drive is collecting new toys for underprivileged children 3-15 years of age, which will be distributed to children in Benton Harbor served by the Andrews University Outreach Ministries Team. New toys, priced $5-$20, are being accepted in the Honors office (Nethery Hall 100) until Friday, Dec. 4. (Photo by IMC student photographer Darren Heslop)" Taken from the Andrews Agenda.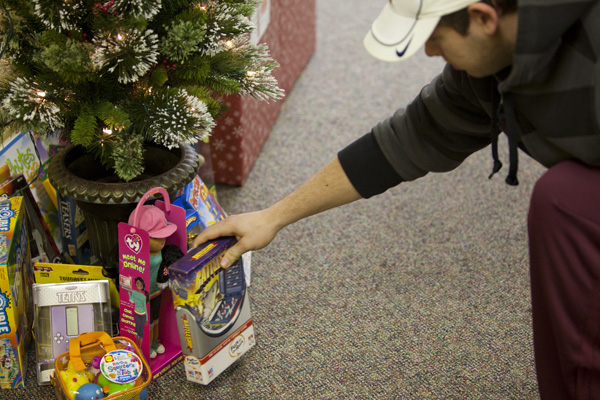 19 November 2009
Western Heritage's Richard III Performance as seen from Mr. Christopher Greenley!
19 November 2009
Western Heritage's Richard III Performances as seen from Dr. Pittman's iPhone!
17 November 2009
Christmas elves appear in the Honors Office!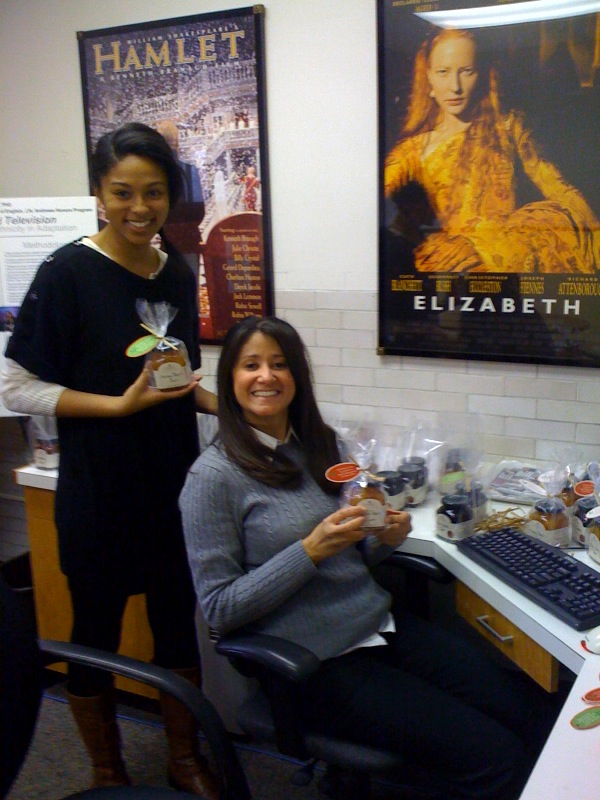 16 November 2009
Sidewalk Advertisement of REVO
This social justice activity is in part organized by Honors student Eliel Cruz-Lopez.
Sidewalk art crept across campus today promoting REVO. But what is REVO you might ask? Find out this week as REVO starts to sweep across campus. On Tuesday, you will see some students with duct tape covering their mouths. Ask them "Why?" Attend the Invisible Children Bill Rally on Wednesday, Nov. 18, from 4-7 p.m. in the Faculty Lounge to learn how REVO is taking aim at raising awareness for child soldiers caught in the crosshairs of war. Then, on Thursday, Nov. 19, put all the REVO pieces together at Chapel with a short video presentation prior to the featured speaker, Lake Union President Don Livesay. That night, REVO will host a photo show in Harrigan Hall from 7-10 p.m. (From Week in Pictures)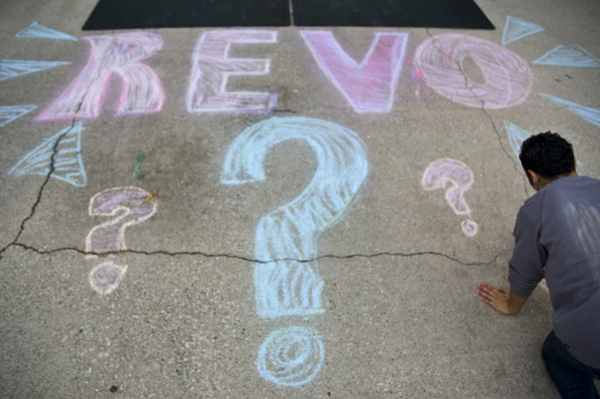 7 November 2009
AU's Got Talent Winners include Honors student Hsiang Hsu!
Jonathan Baumgartner (center) couldn't contain his excitement when he learned that he, along with Hsiang Hsu, Bradley Krueger and Matthew Master, collectively known as University Camerata, had taken the top prize at AU's Got Talent. (From Week in Pictures)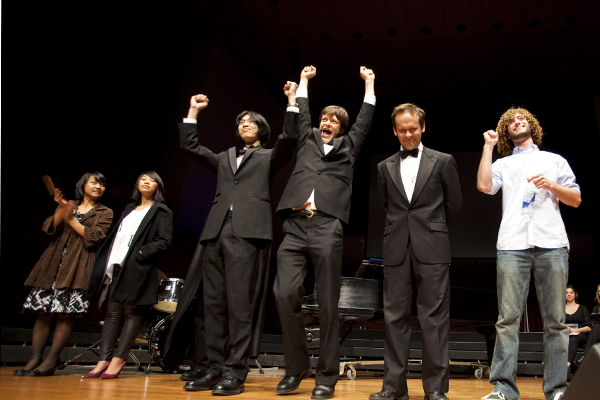 14 October 2009
Richard III at Chicago Shakespeare Theater
27 September 2009
Chicago White Sox versus Detroit Tigers Baseball Game
18 September 2009
Agape Feast Featured in Week in Pictures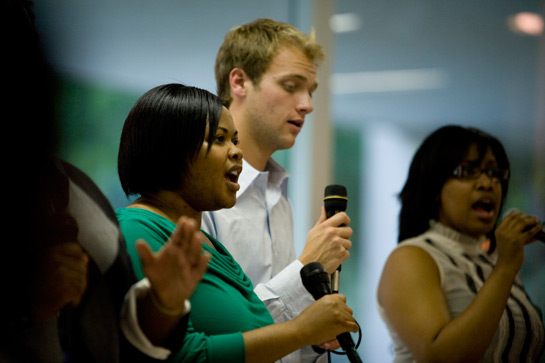 "Students gathered in worship and fellowship for the Fall Honors Agape Feast held in the lobby of Chan Shun Hall. (Friday, Sept. 11)"
11 September 2009
Agape Feast
2 August 2009
Summer Graduation
29 July 2009
Summer Thesis Symposium