Andrews Research Conference: May 16-18, 2022
Early Career Researcher in STEM
Research & Creative Scholarship

Mon, May 16, 2022 @ 04:00 am - 08:30 pm
Tue, May 17, 2022 @ 08:00 am - 08:00 pm
Wed, May 18, 2022 @ 08:00 am - 11:00 am


Buller Hall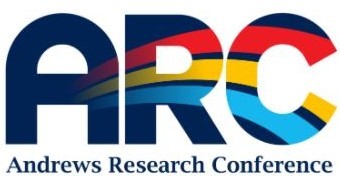 Graduate students, post-docs, and early career faculty, as well as advanced undergraduate students in science, technology, engineering and mathematics (STEM), are invited to submit an abstract for the 8th annual Andrews Research Conference. The theme is Early Career Researchers in STEM. Topics in all areas of pure and applied science, technology, engineering and math are welcome.
ARC 2022 will be a hybrid with individuals presenting in-person from Buller Hall, Andrews University campus. Others will be sharing presentations online from remote locations. We will therefore have attendees viewing online.
Click here to register.
There is no cost for registration.
The conference is free for all presenters. The conference will be held in-person on the campus of Andrews University from May 16–18, 2022. Each presenter will be allotted 25 minutes for their oral presentation.
Meals and double occupancy lodging for three nights are provided for presenters during the conference. Participants will need to secure their own transportation to Andrews University.
The submission deadline is April 28, 2022.
Abstracts (300 words) and additional materials should be submitted on
http://digitalcommons.andrews.edu/arc/2022
. The submissions will be reviewed by the Program Committee with notification of acceptance given by April 30, 2022.