Andrews Facts
» Browse through a more expanded set of Andrews Facts (PDF)
Founded: 1874
Affiliation: Andrews University is an educational institution of the Seventh-day Adventist Church.
History Snapshot: Founded in 1874 in Battle Creek, Michigan. Moved to Berrien Springs in 1901 on 16 boxcars. Name changed to Emmanuel Missionary College. EMC was renamed Andrews University in 1960, in honor of John Nevins Andrews, the church's first overseas missionary.
Enrollment
3,815 undergraduate and graduate students enrolled at Andrews University in 2021–2022
International Population
Tied for 1st in the nation for campus ethnic diversity and in the Top 10 for highest percentage of international students (compared to other national universities, according to U.S. News & World Report 2023 edition of "America's Best Colleges")
Study Abroad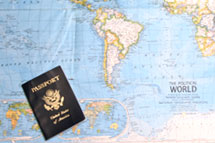 Andrews University co-sponsors Adventist Colleges Abroad, a program in which qualified students study overseas while completing requirements for graduation at Andrews. This language and cultural immersion is available in ten locations: Argentina, Austria, Brazil, England, France, Greece, Singapore, Spain, Taiwan and Italy.
Composition
The University is made up of the following academic entities. Post-baccalaureate degrees are supervised by the School of Graduate Studies and off-campus/online programs are coordinated through the College of Education & International Services.

College of Arts & Sciences
College of Education & International Services
College of Health & Human Services
College of Professions
Seventh-day Adventist Theological Seminary
Faculty: 211
Degrees Offered: Andrews University offers 94 undergraduate programs and 67 graduate programs.
Off-Campus Programs: Our affiliate and extension schools are located in 25 countries on five continents, allowing students to transfer approved credits to Andrews.
Location: Andrews University is located next to the Village of Berrien Springs, Michigan.
It is located within Oronoko Charter Township (population 9,226, 2020 Census).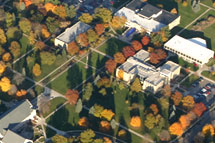 Lake Michigan beaches are only 12 miles away. South Bend, Indiana, home of the University of Notre Dame, is 25 miles away.
Total Campus Size: 2,400 acres
Designated as an arboretum. Includes 26 instructional buildings, a fine arts performance hall, a wellness center, an airport, four residence halls, and four apartment complexes, as well as many service and support buildings.