2012 Siegfried H. Horn Award for Excellence in Research and Creative Scholarship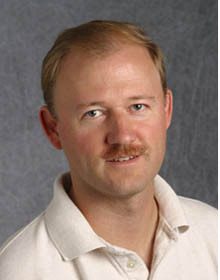 Award Category: Professional Programs
Curtis VanderWaal
Professor of Social Work
College of Arts and Sciences
Curtis VanderWaal is research professor of social work in the College of Arts and Sciences. An alumnus of Andrews University, he returned to teach in the Department of Social Work in 1990.
Before coming to Andrews, VanderWaal worked as a clinical social worker in Detroit and the surrounding area.
He has been involved in an extensive variety of research projects and has impressed his colleagues with his analytical and scholarly ability. He has worked as a project director with Duane McBride on a drug policy project funded by the Robert Wood Johnson Foundation. He has also worked closely with the DeVos Urban Leadership Initiative, the Institute for Prevention of Addictions, and the National Institute of Justice, as well as many other organizations. He has published numerous articles in leading public health, social work, and behavioral sciences fields, including the American Journal of Public Health, the Journal of Behavioral Health Services Research, and Crime & Delinquency. VanderWaal has also contributed several chapters to books, web pages, and policy manuals. He has presented extensively at conferences on drug policy, criminology, social work, and behavioral sciences conferences across the country and in England.
Many other scholars and some high-impact journals have cited VanderWaal's many projects on the effects of drug policies on communities and community drug use rates. Together with his research partner and colleague Duane McBride, his research has impacted the behavioral science research in many fields and universities.
VanderWaal encourages students to present and publish their work, contributing to the field as young scholars. He has received the Award for Excellence in Teaching, the Zapara Excellence in Teaching Award, and the Student Advising Award. He is a member of six professional societies including the National Association of Social Workers and the North American Association of Christians in Social Work. His work has been previously featured in the 2010 issue of this magazine.