2012 Siegfried H. Horn Award for Excellence in Research and Creative Scholarship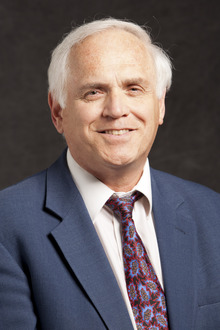 Award Category: Pure & Applied Sciences
Duane McBride
Professor of Sociology
Chair, Department of Behavioral Sciences
College of Arts and Sciences
Duane McBride, research professor of sociology and chair of the Department of Behavioral Sciences, has taught in the College of Arts & Sciences since 1986.
He has also been the director of the Institute for Prevention of Addictions since 1998, a visiting fellow of the Institute for Latino Studies at the University of Notre Dame, and an adjunct professor in the Department of Epidemiology and Public Health at the University of Miami. McBride has obtained a number of external research grants, frequently chairs national grant peer review committees, and provides research leadership for both junior faculty and students.
Under McBride's leadership, the Department of Behavioral Sciences has become one of the most research productive departments at Andrews. He helped develop a four-course research sequence for majors, which since 2005 has resulted in over 40 student presentations at professional conferences, six of which were award winners, as well as nine papers co-authored by students in peer reviewed journals.
He has published 10 books, 32 book chapters, and 76 journal articles covering a breadth of research interests, including topics such as, drug policy, drug-crime relationship, the evaluation of substance abuse and criminal offender justice treatment programs, and the epidemiology of AIDS in injecting-drug-using populations.
Duane has been awarded a number of honors, including Teacher of the Year, the National Zapara award, the Alumni Award for Community Service, and Advisor of the Year. His work was previously featured in the 2010 issue of this magazine.