2012 Siegfried H. Horn Award for Excellence in Research and Creative Scholarship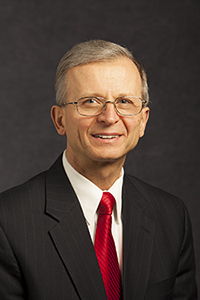 Award Category: Religion and Theology
Jiri Moskala
Professor Old Testament
Seventh-day Adventist Theological Seminary
Jiri Moskala, professor of Old Testament exegesis and theology, has taught in the Seventh-day Adventist Theological Seminary since 1999.
Before coming to Andrews, Moskala worked as a pastor in the Czech Republic, Hebrew and Latin tutor at the Comenius Faculty of Protestant Theology in the Czech Republic, as well as a principal and teacher in the Theological Seminary in Prague. He has held several leadership positions in the Czecho-Slovakian Union.
As professor of Old Testament exegesis and theology, Moskala is heavily involved in scholarly activities. In the past five years alone, he has served as the editor of one book, published 10 articles in refereed scholarly journals and 14 professional articles, and has contributed chapters to 13 different books. Additionally, he has presented 47 papers at conferences, and given numerous sermons throughout the world.
He is a member of six professional societies including the Chicago Society of Biblical Research and the Society of Biblical Literature, and has served as the president of the Adventist Theological Society. Moskala writes extensively for scholarly journals and popular-interest magazines in the United States and the Czech Republic. He has also developed an online Hebrew review course for use in the Seminary.