2012 Siegfried H. Horn Award for Excellence in Research and Creative Scholarship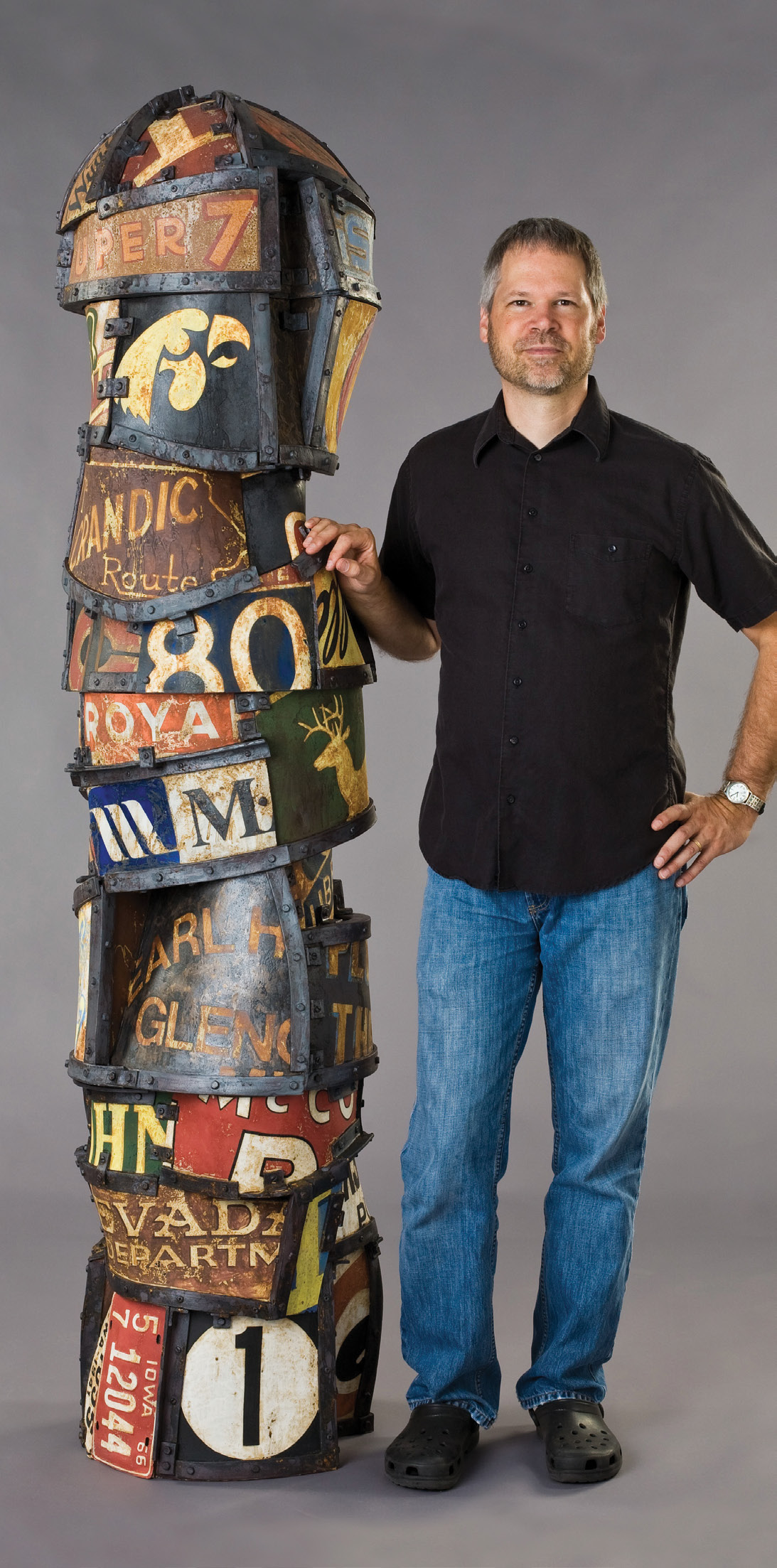 Award Category: Arts, Humanities & Education
Steve Hansen
Professor of Art
School of Architecture, Art & Design
Steve Hansen, professor of art, has taught in the School of Architecture, Art & Design since 1987. He has worked in the mediums of painting, sculpture, and now primarily clay.
His artworks have appeared in nationally recognized scholarly journals including Ceramics Monthly, American Craft Magazine, and Niche Magazine, as well as popular interest magazines such as American Style Magazine and American Contemporary Art. His works appear in academic textbooks such as Extruded Ceramics and The Teapot Book. Steve has exhibited in galleries from St. Joseph to Chicago, Detroit, New York, Boston, Providence, Charlotte, Seattle, Los Angeles and Australia.
His work appears in several museums across the country and he has participated in over 60 individual and group exhibitions. He has won several "Best Ceramics" awards at national juried exhibitions. His exhibitions include the internationally recognized Grand Rapids ArtPrize, and more significantly his multi-year participation in the world's foremost fair of contemporary decorative arts and design called SOFA, the Sculpture Objects and Functional Art Fair, held each year in New York, Santa Fe and Chicago exhibiting over 100 juried galleries from around the world.
Hansen has also served as the keynote speaker at the 2011 Lakeland Conference for the Fine Arts, and presented papers at regional and international ceramics conferences. Googling "Steve Hansen teapots" will bring up more than 3.5 million results.
His work has been previously featured in the 2011 issue of this magazine.