2014 Siegfried H. Horn Award for Excellence in Research and Creative Scholarship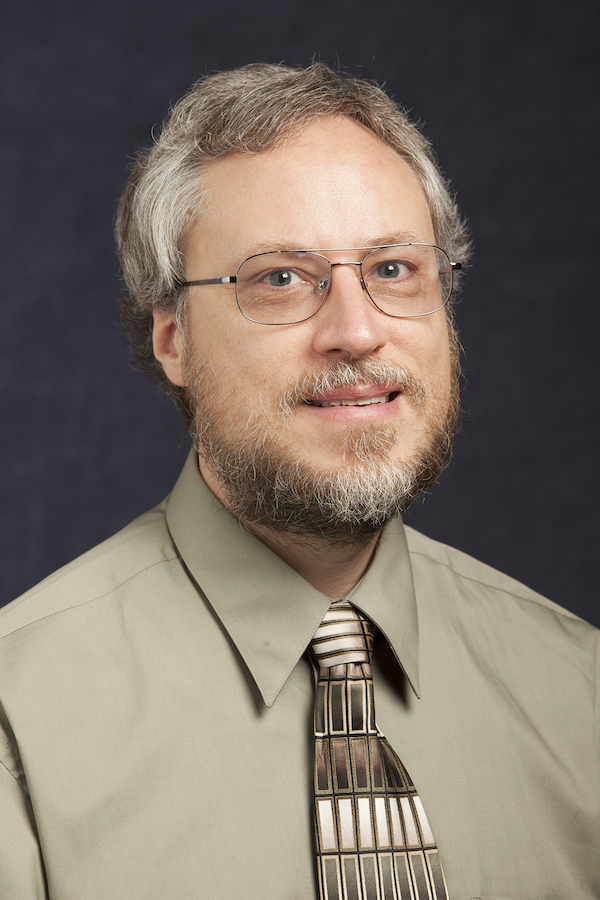 Award Category: Pure & Applied Sciences
Gary Burdick
Professor of Physics
College of Arts and Sciences
Associate Dean for Research, School of Graduate Studies & Research
Gary Burdick joined the Andrews University faculty in 1999 and is currently professor of physics and associate dean for research in the School of Graduate Studies & Research.
Under Gary's leadership, the Office of Research & Creative Scholarship has developed an electronic application and review process for the Institutional Review Board and simplified the annual Faculty Research/Creative Scholarship Activity Report. The office has implemented a "Merit Release Time" award, giving top performing faculty researchers the opportunity to take a three-credit release from their regular teaching load. The office has also developed a simplified Internal Faculty Research Grant application process with a seven-member peer review committee, creating a fairer, more transparent grant award process.
The office has been proactive in extending the Annual Celebration of Research program with a published abstract book, and in expanding the annual Honors Research Poster Symposium to include all recipients of the Undergraduate Research Scholar Award and other undergraduate researchers. In addition, the office has provided funding for these students to present the results of their research at regional or national conferences. At Gary's initiative, the Research website has been developed to include up-to-date information regarding external and internal grants, undergraduate research, graduate research, as well as faculty and student research resources.
Andrews University strives to be known for its culture of research and creative scholarship, an institution where research is part of our academic fabric. Gary is instrumental in shaping that culture and helping us achieve that identity.
Gary has published one book, two book chapters, more than 60 scientific peerreviewed journal articles and made over 50 professional presentations. He has also received a number of honors, including the 2004 North Central Regional Young Investigator Award by Sigma Xi, the 2001 Award for Excellence in Faculty Research, and the 2013 Daniel A. Augsburger Excellence in Teaching Award.