2018 Siegfried H. Horn Award for Excellence in Research and Creative Scholarship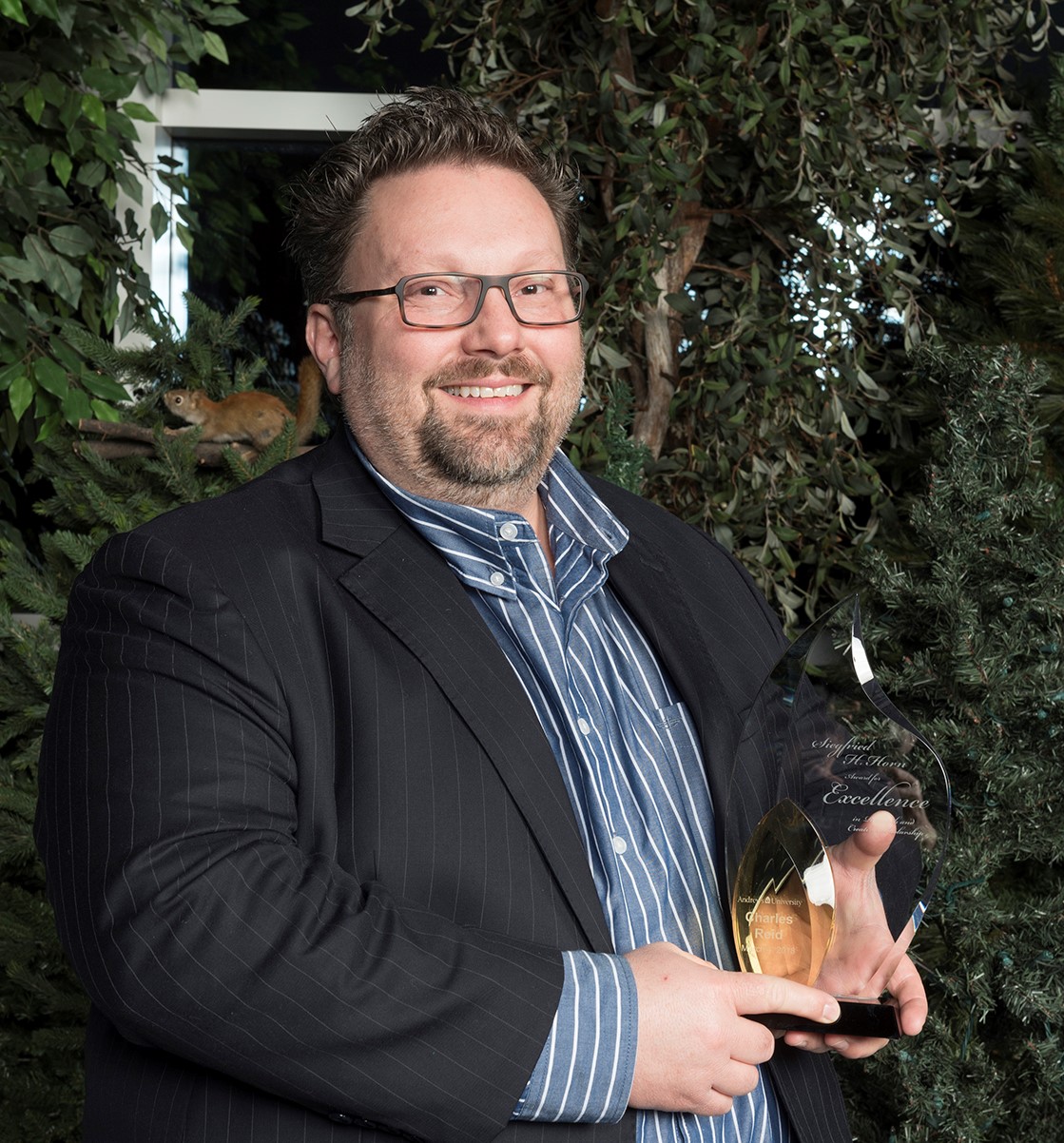 Charles Reid
Associate Professor of Voice
Director of Vocal Studies and Artist-in-Residence
College of Arts & Sciences
The Bible portrays King David as the "favorite singer of Israel." One of our favorite singers here at Andrews University is Charles Reid.
Charles Reid is recognized as one of this generation's leading lyric tenors. He has sung on many of the most famous international stages, including nine seasons with New York's Metropolitan Opera, as well as performances with the San Francisco Opera, Frankfurt Opera, and the festivals of Salzburg, Bayreuth and Spoleto USA, among others.
His most recent performances include an engagement with the National Opera Bastille, Paris and a CD release on the prestigious classical music label Naxos as well as debuts in Germany, France, Spain, Italy and Mexico. Renowned critic Gabor Halasz wrote about him: "Charles Reid gave a vocal and musical performance without any limitations or boundaries, with a shimmering tenor voice, flawless technique, extraordinary feeling for style, and very clear intonation." His growing concert repertoire now includes over 35 masterwork compositions.
Charles is the director of vocal studies and artist-in-residence in the Department of Music. He is the recipient of prestigious awards from the Richard Tucker Music Foundation, Loren Zachary National Vocal Competition, Florida Grand Opera Competition, Connecticut Opera Competition, and more.
In addition to his outstanding performance career, Charles Reid is an innovative professor that keeps finding creative ways to grow the vocal area, currently one of the fastest-growing concentrations among music majors. His passion for music, theater and the arts shine in his annual production that takes place at the Howard Performing Art Center.
Charles Reid gave a plenary presentation at the 2018 Celebration of Research & Creative Scholarship. His presentation, titled "Finding Your Voice" (abstract), can be viewed on YouTube.