Gustavo Gregorutti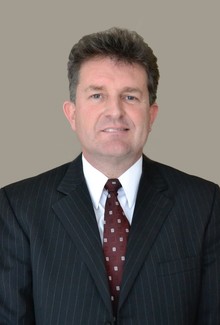 Gustavo Gregorutti
Professor of Leadership and Higher Education
Department of Leadership
Gustavo Gregorutti hails from Argentina, where he earned undergraduate and master's degrees from Adventist University of the Plata. He then earned an Educational Leadership Certificate from the University of Florence and a PhD in Educational Administration and Leadership from Andrews University. He is currently pursuing another PhD in Higher Education from Humboldt University in Berlin. Gus, as he is known by his colleagues, has studied in four countries and languages, and is proficient in six.
A faculty member in the Department of Leadership since 2014, Gus serves students across four continents. One of the department's most prolific researchers and dissertation committee members, Gus' current research interests include community engagement paradigms, emerging models on well-rounded students, comparative studies in Latin American higher education systems, and research productivity processes.
Many students credit Gus for encouraging them to complete their projects and dissertations, saying, "Dr. Gregroutti demanded the most from me and I realized that he made me a better researcher. I would not have finished my dissertation if not for the contribution of Dr. Gregorutti." His colleagues note, "Gus not only publishes often and deeply, but he also helps many of the rest of us publish." Gustavo has made it a career goal to encourage faculty research productivity. He spends a considerable amount of his own personal time to develop and nurture international collaboration.
Congratulations Gustavo, your passion for research is known worldwide and Andrews University is proud to recognize your contribution.
View the video citation here.