Getting Started with Duo |
These steps must be completed from a desktop or laptop computer and have your mobile device with you.
Non-smartphone users including those with without mobile devices, please contact the ITS Helpdesk.
Step 1
On your mobile device, download and install the Duo Mobile app.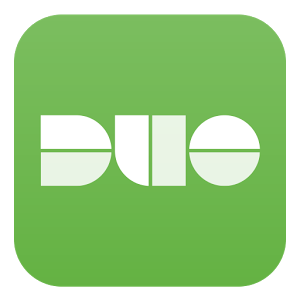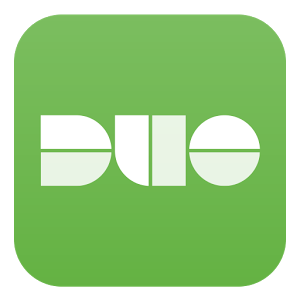 Step 2
If you aren't already using one, enable a screen lock on your mobile device.
Screen locks may include a PIN, pattern swipe, fingerprint, facial recognition, etc.


Step 3
On your computer's web browser, go to vault.andrews.edu and sign-in to My Account with your Andrews username and password.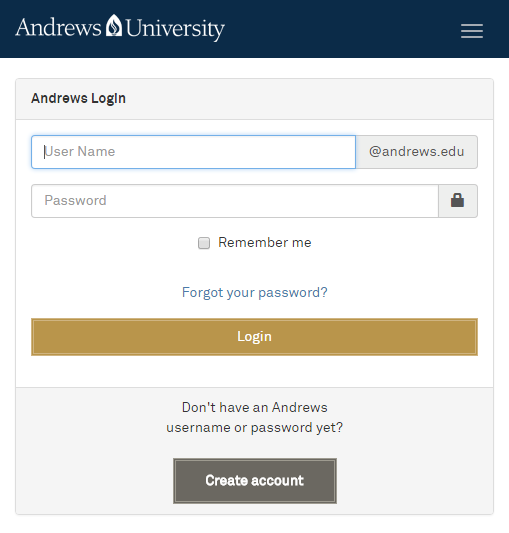 Step 4
When the Duo security screen appears, select Start setup.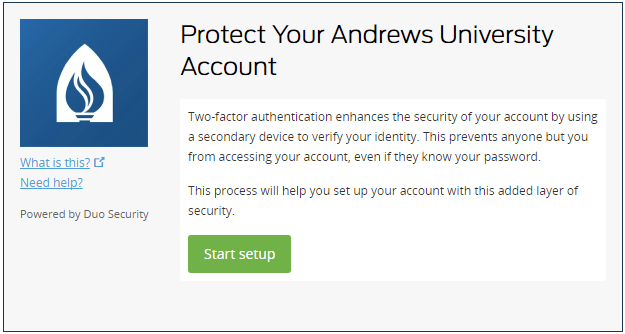 Step 5
Select your device. Mobile phone is recommended.
Select Continue when ready.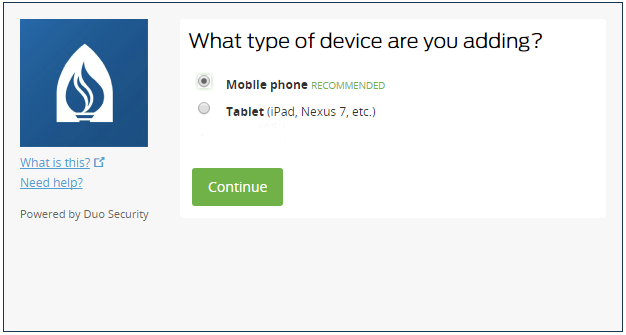 Step 6
Enter your phone number.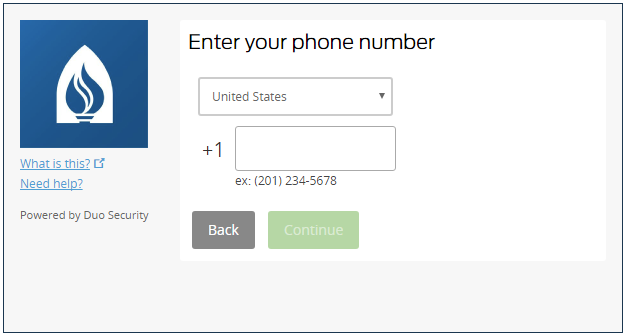 Step 7
Choose your smartphone.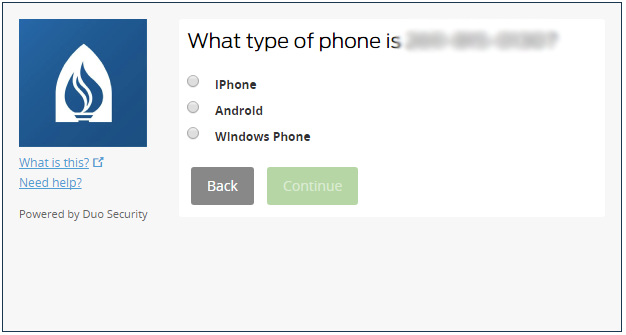 Step 8
If you haven't already, download the Duo Mobile app from your respective app store to your smartphone, then select I have Duo Mobile installed.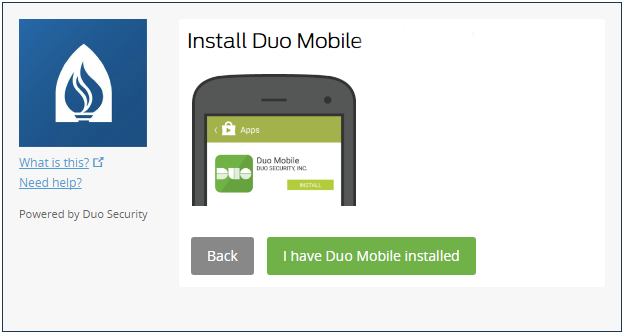 Step 9
Using the Duo Mobile app, hold your phone up to the computer screen and scan the QR code.
[Watch a short video on how this works]
NOTE: You must allow the Duo Mobile app to use your device's camera.
When you see the green check mark, select Continue.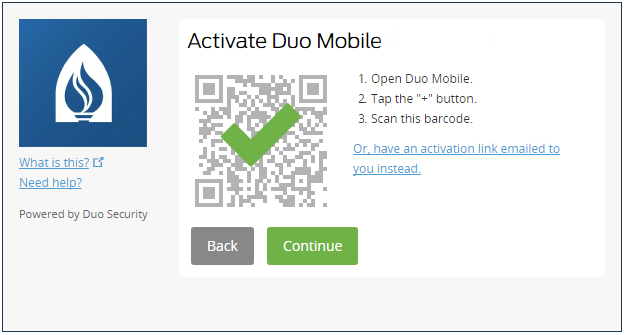 Step 10
Sign-in.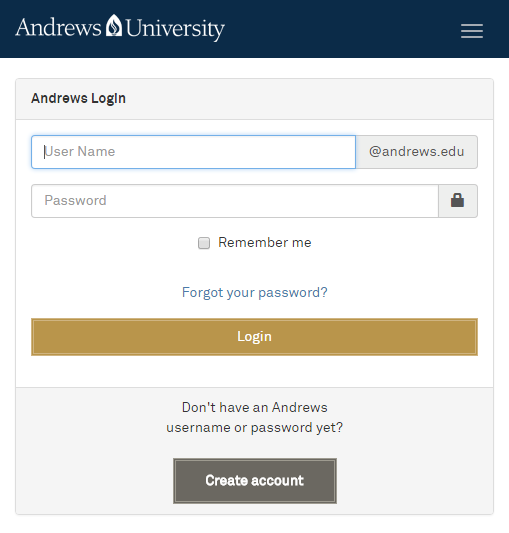 Step 11
Choose your authentication method, either Send Me a Push or Enter a Passcode.
To enter a passcode, you must first generate the passcode on your smartphone or tablet by tapping the "key" icon.
You may also select Remember me for 1 day to not have Duo authenticate you for 24 hours. See more info on this.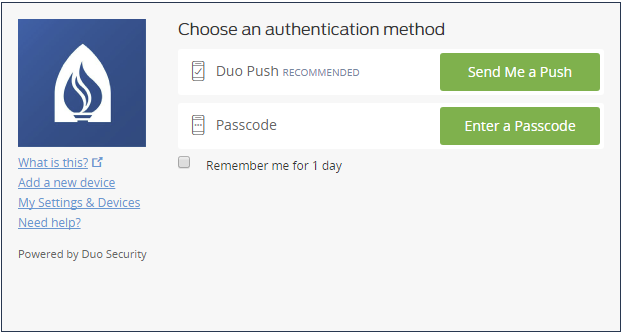 Step 12
If you selected Send Me a Push, use the Duo Mobile app to "Approve" that you are really you.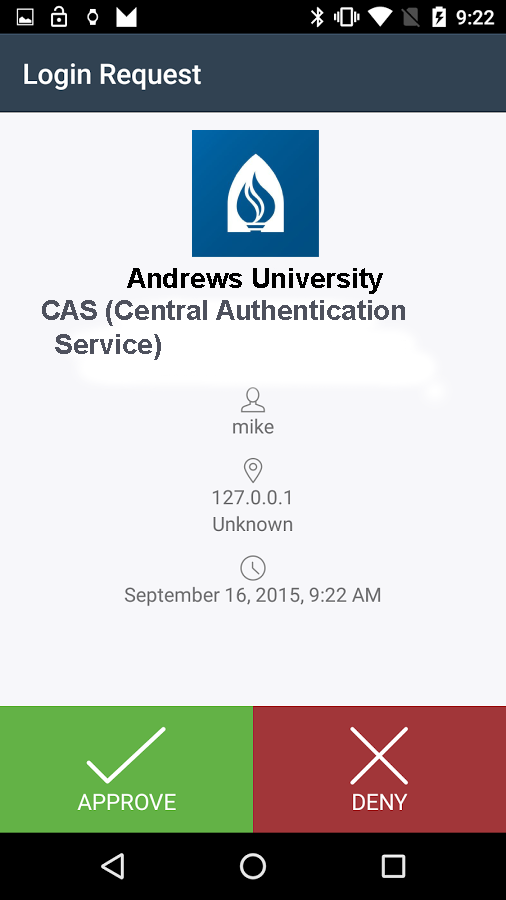 You have COMPLETED the two-factor setup process.
For more information, visit the Frequently Asked Questions (FAQ) page.