Technology Helpdesk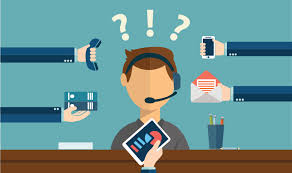 The Technology Helpdesk operates the Computer Support Line call center and is responsible for providing technical assistance to students, faculty and staff. "The Helpdesk" is staffed mostly by student computer technicians and offers the following services:
Andrews username and password troubleshooting, including password reset and access issues
Basic (limited) troubleshooting of personal and University-issued computers and mobile devices
Basic (limited) troubleshooting to connect to University email systems
Basic (limited) troubleshooting for Andrews University Apartments modem and network connectivity
A liaison to School of Distance Education & International Partnerships and Griggs International Academy online support
Hours of Phone Operation
2018 Holiday Hours:
Dec 17 - Dec 21 • 10:00am - 12:00pm & 1:00pm - 3:00pm
Dec 24 - Jan 1, 2019 • Closed
Jan 2 - Jan 4, 2019 • 10:00am - 12:00pm & 1:00pm - 3:00pm
Saturdays and Sundays • Closed
For tech help, please email helpdesk@andrews.edu.
Hours may vary during semester breaks and University holidays.
FALL SEMESTER 2018
Monday–Thursday
9:00am - 12:00pm (Eastern)
1:00pm - 4:00pm (Eastern)
Friday
9:00am - 12:00pm (Eastern)
Saturday and Sunday
Closed
News
[top of page]
[ITSCC Home]