Harvey Burnett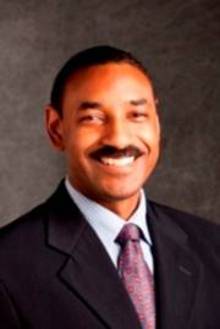 Harvey Burnett
Associate Professor of Psychology
Chair, Department of Behavioral Sciences
College of Arts & Sciences
Harvey Burnett is an outstanding example of the best of what Andrews's faculty can be. Harvey comes from an interdisciplinary background that has played a major role in his professional development and contributions to our community. He holds a Master of Divinity and a PhD in psychology.
He has an outstanding record of integrating faith, teaching, service and research in his career. His students and colleagues consider him an outstanding teacher, advisor and mentor. Harvey has a global reputation for his commitment to service in many roles from local conflict resolution and work with police departments to international disaster recovery.
He also has established a strong scholarly record of accomplishment and, perhaps more importantly, he has continued to develop a strong departmental scholarly productive culture in the Department of Behavioral Sciences. His faculty and students lead the College of Arts & Sciences in scholarly productivity. His research mentoring of students has helped produce outstanding scholarly work that has resulted in a high number of student presentations at regional and national conferences and student included and led publications. His example has been inspirational to his colleagues.