John Peckham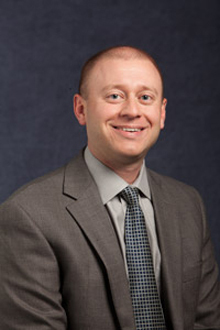 John C. Peckham
Professor of Theology and Christian Philosophy
Seventh-day Adventist Theological Seminary
John Peckham was called to serve as a professor of theology at the Seventh-day Adventist Theological Seminary in 2013. From the moment of his arrival, he distinguished himself as a cutting-edge teacher, researcher, and scholar. As such, he has made a significant impact upon the student population and his fellow professors. His passion for scholarship is evident to all. Since his arrival at the Seminary, John has made an impressive contribution to Adventist theology as well as to wider Christian academia. A crowning achievement was the publication of "The Love of God: A Canonical Model", a book published by InterVarsity Press, which received the 2015 Readers' Choice Award.
Prior to this, his dissertation, "The Concept of Divine Love in the Context of the God-World Relationship," was published by Peter Lang, in New York. In 2016 John published a bestseller "Canonical Theology: The Biblical Canon, Sola Scriptura, and Theological Method," printed by Eerdmans. His most recent publication is "Theodicy of Love: Cosmic Conflict and the Problem of Evil," which was published by Baker Academic in 2018. This year he is scheduled to release a textbook on the Doctrine of God. During his time at the Seminary, John has also written a number of peer-reviewed articles, published in a variety of Adventist and Evangelical venues.
For his accomplishments as a teacher and scholar, he received the Daniel A. Augsburger Excellence in Teaching Award in 2016.
Despite his many successes, John remains a very humble Christian gentleman who is dedicated to serving God and others through his gifts and talents.