Nutrition and Dietetics Internship (Graduate Certificate of Nutrition and Dietetics)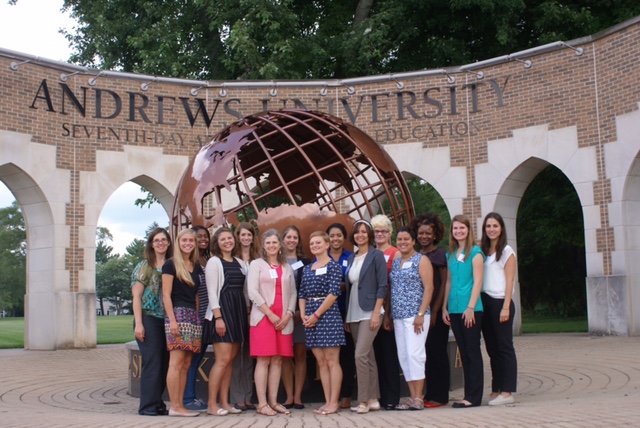 Welcome to the Andrews University Nutrition and Dietetics Internship
Online MS in Nutrition and Wellness coming fall of 2019!
2019-2020 Information
The Internship Program of Nutrition and Dietetics will confer a graduate certificate; interns will earn 12 graduate credits.
The Andrews University Internship Program of Nutrition and Dietetics is a post-baccalaureate, supervised practice program that qualifies graduates to take the examination to become Registered Dietitians.
Accepted applicants enroll in a full-time program requiring 40 hours of participation per week for 32 weeks. The program goals reflect the major points of our philosophy: quality instruction with broad-based training concurrent with ongoing supervision, feedback, and evaluation.
Students who have succesfully completed a B.S. degree in Nutrition and Dietetics can apply to this supervised practice, hands-on experience Internship program. The internship enables the student to become a Registered Dietitian. The internship is an 8-month supervised practice program that is conducted at affiliated hospital sites. Students must complete application and acceptance process.
Accreditation
The Internship Program at Andrews University is currently accredited by the:
Accreditation Council for Education in Nutrition and Dietetics (ACEND)
120 South Riverside Plaza
Suite 2190
Chicago, IL 60606-6995
Phone: (312) 899-5400
http://www.eatrishtpro.org/acend
https://www.eatrightpro.org/acend/accredited-programs/about-accredited-programs
Program Composition
The program is comprised of a three-day orientation, 5 months of clinical nutrition, 2 months of foodservice management, and 1 month of community nutrition. Program has a medical nutrition therapy (clinical) concentration with a plant-based/vegetarian emphasis.
Each rotation contains a series of competencies, objectives, activities, and assignments that must be completed in order to receive credit for the hours completed.
The majority of rotations are found for the intern. Exceptions include community elective, clinical elective, certain specialty rotations and occasionally other rotations, if needed.
Formal evaluations will be received by each intern at the end of each rotation, and will indicate whether or not the intern has successfully completed the competencies and objectives for that particular rotation.
All interns will complete at least 1200 supervised practice hours during the 32-week period.
Weekly reports by interns are sent to program director to monitor intern progress and compliance with all policies.
Intern progress will be evaluated by the preceptors following each rotation and there will be a formal evaluation between the intern and site coordinator at midterm and again at the end of the program.
At the successful completion of all program requirements, interns are eligible for a verification statement and their name will be submitted to the CDR to sit for the Registration Examination for Dietitians.