Seminary Scholarship Symposium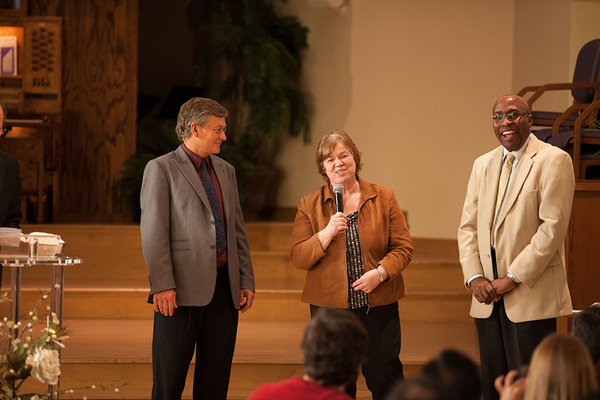 The Seminary Scholarship Symposium is held at the Andrews University Seventh-day Adventist Theological Seminary annually in January or February. The symposium is academic in nature and seeks to foster scholarly dialogue among Seminary faculty and students.
The Recognition Assembly, in which selected publications of Seminary faculty are celebrated, begins the symposium. During the assembly the Augsburger Excellence in Teaching Award and the Horn Excellence in Research Award are given to the awardees.
The symposium includes a plenary presentation by a guest speaker with a response from a Seminary professor, as well as presentations by professors and students on the results of their research. Previous guest speakers include Michael Kinnamon, general secretary of the National Council of Churches, and Artur Stele, General Vice President at the General Conference of Seventh-day Adventists and Director of the Biblical Research Institute.
The Seminary Scholarship Symposium planned for February 2021, has been rescheduled to February 2022.
Photo: The Andrews University Provost, Andrea Luxton, and Christon Arthur, Dean of Graduate Studies & Research, congratulate Roy Gane, Professor of Old Testament, on receiving the Siegfried H. Horn Excellence in Research and Creative Scholarship Award.