ITS Service Desk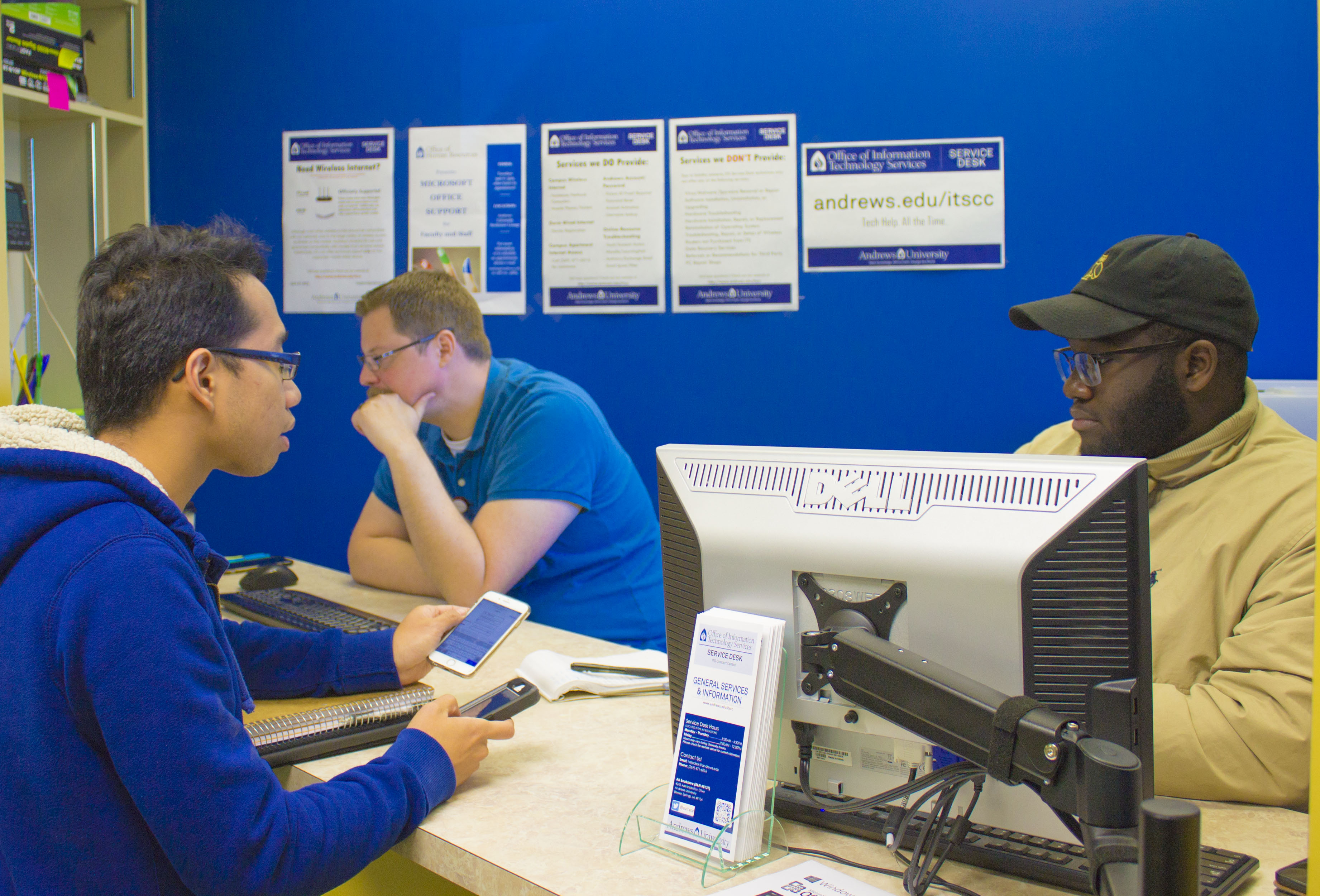 Services We Offer
Walk-in services for:
Connecting mobile devices to Andrews University wireless networks
Device registration
Andrews username and password troubleshooting, including password reset and access issues
Andrews email systems troubleshooting (AU Gmail and Exchange)
Tech support for Andrews University apartments including modem connectivity and troubleshooting
Offer basic (limited) advice on various technical concerns, computing issues and potential system purchases
We are unable to offer the following services:
Virus/malware removal
Hardware installation, repair and replacement
Software installation and upgrading including reinstallation of operating systems
Troubleshooting, repair and setup of wireless routers not listed under the preferred wireless routers list
Data recovery services
Hours of Operation
Hours may vary based on Andrews University Bookstore hours and University holidays.
SPRING SEMESTER 2020
Monday–Thursday
9:30am-12:30pm (Eastern)
1:30pm-4:00pm (Eastern)
Firday, Saturday & Sunday
9:30am-11:30am (Eastern)
Can't stop by the Service Desk? Email helpdesk@andrews.edu or call 269-471-6016 during regular phone hours.